Round 3 of the Diggers The Entrance 1st Grade Men's Cricket Competition hit off on Saturday, November 4, with Day 1 of the two-day round.
Wyong won the toss against Lisarow Ourimbah at Bill Sohier Park and elected to bowl.
Lisarow Ourimbah took to the crease with the bat getting their runs off to a great start but the tables turned quickly with the top bowling of Mark Leard taking 6/37 off 16.5.
After 51 overs, Lisarow Ourimbah was all out for 161.
Wyong went out to bat with the opening batters being taken quickly by Scott Burkinshaw who is 3/39 off 13.
Wyong finished the day on 4/92 after 35 overs with Jack Harris 51 not out.
Woongarrah Sporting Complex saw Warnervale and Brisbane Water battle it out.
Brisbane Water won the toss and elected to bat.
Warnervale took a couple of quick wickets before Jacob McCormick settled in but was taken on 47.
Alex Searle was 43 not out at the end of their innings.
Harrison Townsend was the pick of the bowlers from Warnervale, taking 6/42 off 20.
Brisbane Water were all out for 177 and Warnervale went out to bat.
After a quick wicket, Aidan Letherbarrow was on 25 not out along with Harrison Townsend on 34 not out.
At stumps, Warnervale was 1/86 off 21.
Narara Wyoming took on last season's premiers The Entrance at Fagans Park.
Narara Wyoming won the toss and elected to bowl.
Simon Keen put a comfortable 58 on the board before being taken out by co-captain Thomas Owen, who took 6/56 off 18.
By the 59th over The Entrance were all out for 196.
Narara Wyoming took to the crease but their top order fell over with the combined effort of the bowlers.
Gregory Kitchen with 2/11 off 7 left Narara Wyoming 5/50 at stumps on Day 1.
Umina Oval was host to Kincumber Avoca and Southern Spirit.
Kincumber Avoca elected to bat after winning the toss and opening batter Michael Williams settled in nicely but was run out on 47 after facing 128 balls.
Southern Spirit bowler Lachlan Cork took 3/28 off 25.
Shaun Robertson was not out on 87 at stumps leaving Kincumber Avoca 8/197 after Day 1.
Northern Power and Terrigal Matcham played at Harry Moore Oval, with Terrigal Matcham winning the toss and electing to bowl.
The top scorer was Ben Gillies on 26 leaving Northern Power all out for 111 after 44 overs.
Terrigal Matcham went out to bat and Northern Power put on the pressure chasing down the wickets quickly.
Harry Brien top scored for Terrigal Matcham on 26 but the majority of the batters were taken out by Christopher Archer with some great bowling of 6/24 off 11.
At stumps, Terrigal Matcham sat at 8/108.
Day 2 of the round will be held on Saturday, November 11.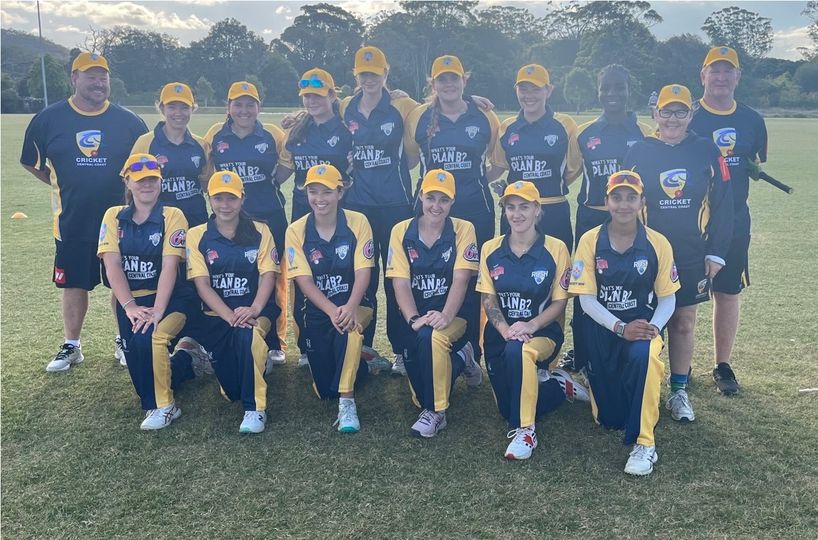 Meanwhile, the Central Coast opened their Female Plan B Country Bash campaign with an eight wicket loss to Northern Inland Bolters at Tuggerah on Friday evening, November 3.
The new-look team won the toss and elected to bat and got off to a bright start with Sophie McCrae and skipper Emily Humphreys putting on 37 runs for the first wicket.
The loss of McCrae for 19 and Humphreys 11 saw a middle order collapse with only Aanya Siingh able to hold off the Bolters spin attack making 14.
At the end of their 20 overs, Central Coast finished with 8/75.
With ball in hand the Central Coast got off to a perfect start with Emma Raychaudhuri picking up a wicket in her second over.
This brought the Bolters' best two batters to the crease and they put on a 35-run partnership before excellent fielding by Layla Graham and Rejoice Mudavose saw a run out.
But that was the last success for Central Coast as the Bolters passed the total in the 14th over.
Raychaudhuri finished with the excellent figures of 1/5 off her three overs.
The Bash was affected by the unpredictable weather on Saturday, November 4, but teams were able to take to the field with reduced overs in Round 2.
Central Coast Rush won the toss in Round 2 and sent North Coast Chargers out to bat.
After 12 overs, the Chargers were 3/76 with Emma Raychaudhuri taking 2/18 off 3.
Rush went out to bat but were unable to make the runs struggling against the Chargers' bowlers and ended their overs on 6/49.
In Round 3 Central Coast Rush took on last year's champions, Newcastle Blasters.
The Blasters won the toss and elected to bat.
AlexBobbi Smith 1/10 off 2, Aanya Siingh 1/14 off 3 and Rachel Scarr 1/19 off 2 took down some big hitters and after their overs, the Blasters were 3/134.
Rush went out to bat, sending out skipper Emily Humphreys, who was out after nine balls for six runs.
The Blasters' bowlers were in fine form and unfortunately after 18 overs Central Coast Rush were all out for 45.