Pretty Beach Primary School and the Central Coast Conservatorium of Music (the Con) continue to work closely together to give students opportunities to try out an instrument while at school.
Recently, the school provided the Con with about 10 cellos as part of the "sharing music economy".
The instruments can be used immediately at the Con and collected back by the school if needed in the future.
Pretty Beach Primary School Parent Music Program Co-ordinator Jeremy Cox said learning an instrument was a wonderful experience for primary school students.
"They learn how to read music and this helps co-ordinate brain and motor skills," he said.
"It is so much about patience, it takes a lot of time and practice for a song to come together and to sit with the challenge of performing live in front of an audience, as well as the personal growth and resilience that comes from being given opportunities to experience live performances.
"Of course, by turning notes on a page into live music, students experience an uplifting sense of achievement and the joy that comes from that feeling."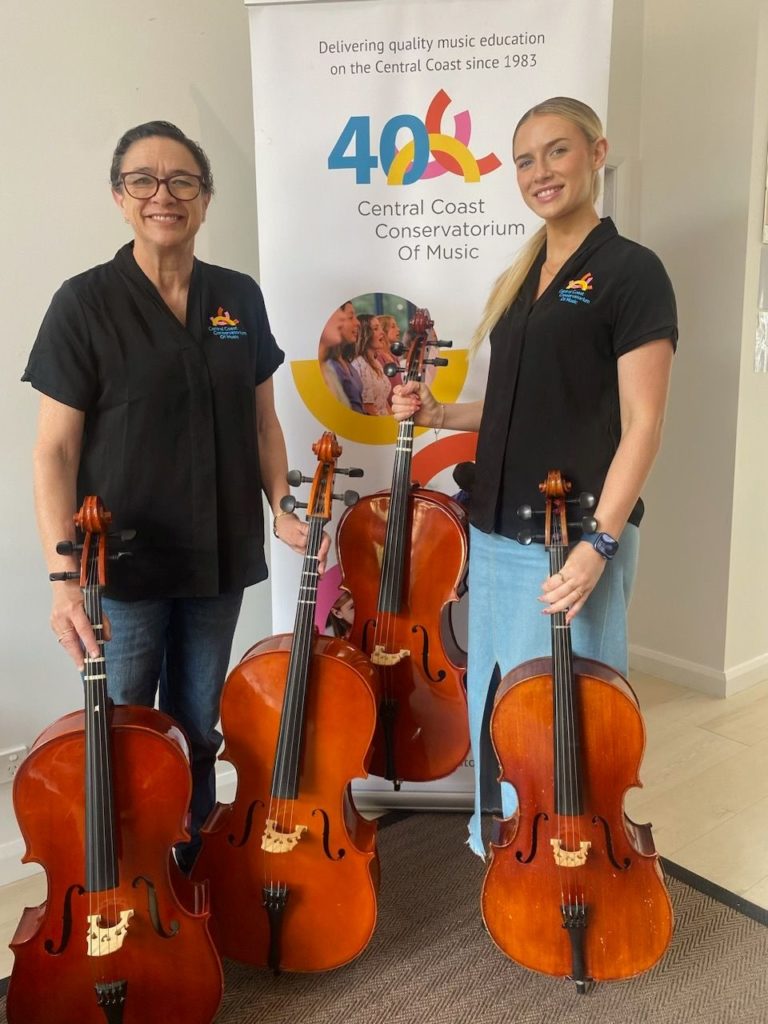 Meanwhile, Pretty Beach Primary School recorder students – taught by the Con's Jo Arnott, who has a Masters degree from the Sydney Conservatorium of Music and more than 20 years' teaching and performing experience – are starting to prepare for next year's Festival of Instrumental Music at the Concert Hall of the Sydney Opera House.
"The recorder is a really under-rated instrument and I'm so excited to be part of spreading a love for recorders around the Central Coast," Arnott said.
"There are a few professional recorder players living in Australia and with the encouragement of those players and other teachers, I hope to see many more coming through in the future.
"The Festival of Instrumental Music is a fantastic opportunity for young players to perform in the prestigious Opera House concert hall – an experience they will not forget.
"This is a once in a lifetime experience for the about 2,700 primary students from 326 public schools who attend."
Susan Sukkar from the Department of Education Arts Unit in charge of bringing the FoIM concert together said students were fortunate to have the opportunity to perform in a world class performance venue.
"Music education is vital to a well-rounded education and we rely on the expertise and good will of our teachers and school communities who tutor our students, and facilitate their involvement in this amazing demonstration of public school music education at its best," she said.
Recorder concerts at the Opera House started after World War II although the woodwind instrument dates back to medieval times and still features in popular music- check out the Rolling Stones' Ruby Tuesday.