An application for continued operations at a dog breeding facility at Palm Grove has been refused by the Local Planning Panel following a huge community campaign.
The development, on Ourimbah Creek Rd, was approved by the panel in December 2020 for a 15-month trial period, with Animal Liberation and community activists launching a campaign to close the operation down when the trial period ended last year.
A report to the panel's August 3 meeting said alterations and additions had been carried out at the facility without consent.
The latest application was asking for an amendment to the original approval to remove the condition relating to the 15-month trial period and regularise works undertaken on the site without approval.
The application attracted a total of 1,083 submissions, with the main issues raised including unlawful use of the site, amenity impacts including acoustic impacts, animal welfare and the development not being in the public interest.
In upholding a recommendation from Central Coast Council for refusal, the panel found the applicant had failed to satisfactorily demonstrate that the facility can be managed and operated so as to avoid unreasonable noise impacts on residents in the locality.
The applicant had also provided insufficient and inconsistent information, the panel said.
There were also no detailed plans showing the location and layout of all structures associated with the proposed use on the site.
The panel noted that use of the Palm Grove site for an animal and boarding facility was permitted in the zone and saw no evidence or reason to suspect ill-treatment of dogs.
It said animal welfare concerns did not factor into its decision.
The panel did take on board a large number of written and verbal objections regarding noise impacts from the facility, including detailed logs.
"The panel was satisfied that the use had caused adverse noise impacts to the amenity of surrounding land and these impacts had not been adequately mitigated or managed during the trial period," the meeting minutes said.
The decision to refuse the application was unanimous.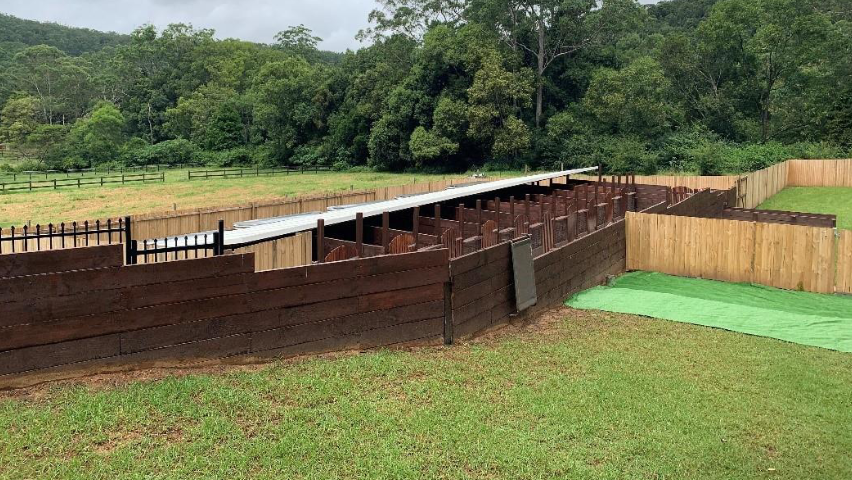 Animal Liberation Regional Campaigns Manager Lisa Ryan, who was one of 14 people who spoke against the proposal at the meeting, said she was "ecstatic and relieved" at the decision after a "gruelling" campaign.
"Our journey with the Palm Grove community has included many tears, highs, lows, and at times, dismay and palpable anger," she said.
"I've felt powerless and frustrated against a wall of disinterest, deflections, half-answers, non-answers and out of date and inadequate planning and animal welfare legislation."
Ryan said although then panel's decision was not made on the grounds of animal welfare, the campaign had confirmed the urgent need to overhaul planning laws as they apply to animals.
She urged concerned residents to sign an online petition calling for an urgent overhaul of the state's planning laws on the Animal Liberation website.
Terry Collins