RUGBY UNION
Woy Woy Lions Junior Rugby Club under 16's forward, Jack Morrison played his 200th game for the club in a contest against the Singleton Bulls on Saturday, July 30 at Ettalong Oval, Ettalong.
The Round 12 match went the way of the Bulls, finishing 38 – 10, after a tightly contested first half.
Morrison, who played prop, was part of a dominant Lions forward pack yet the Bulls excelled with speed in the backs.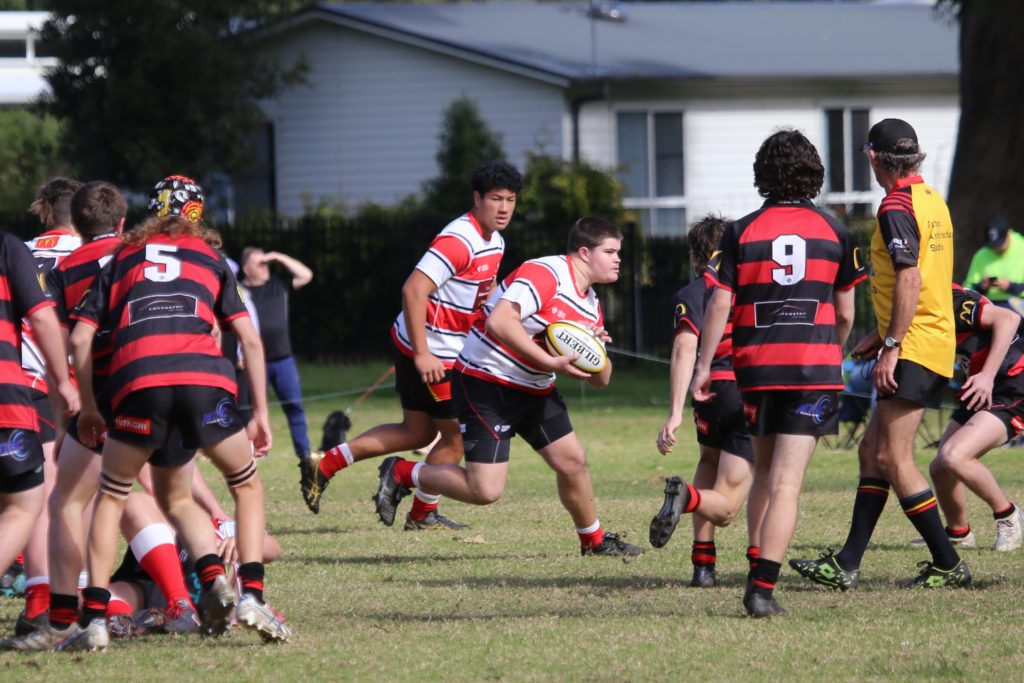 Now positioned in seventh place with three matches left this season, the Lions are hopeful for making the top four although may refocus on the 5-8 place 'Bowl' trophy finals series in the co-comp between the Central Coast and Hunter Junior Rugby Union conferences.
For Jack, his 200th match came after 12 years playing with Woy Woy rugby beginning with three years playing in the non-tackle under 7's from the age of four.
In the 18 years of game records being kept at the Woy Woy club, Jack is the first junior player to reach this achievement.
The occasion was marked with Jack leading the team onto the field with the match ball, as well as with a post-match presentation with a guest appearance from sports writer, journalist and sound mixer for motion pictures, Peter 'Fab' Fenton.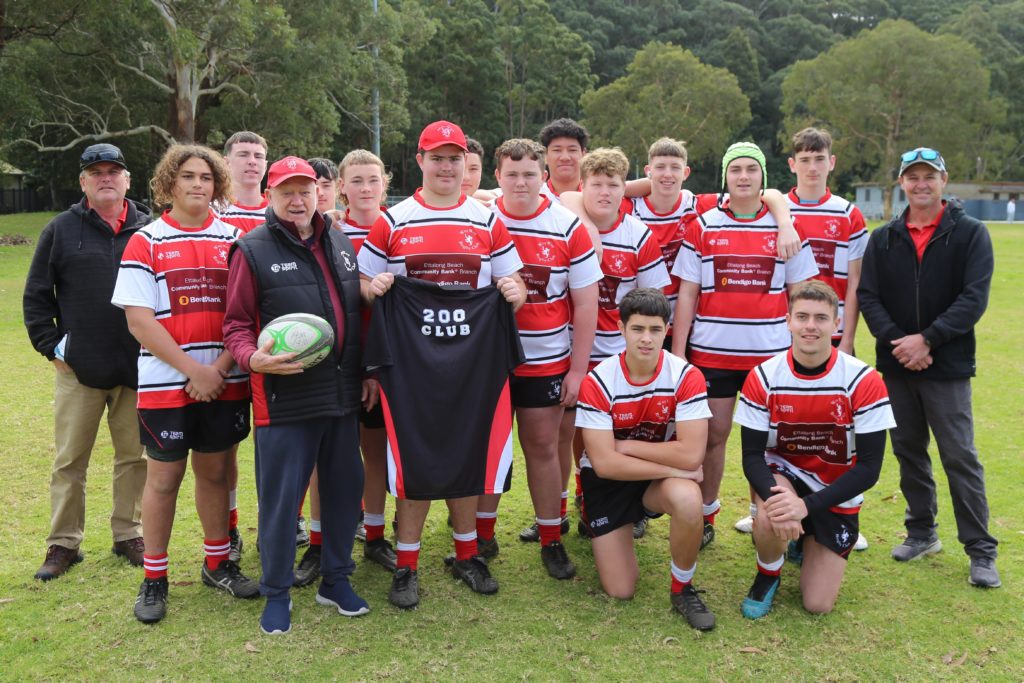 Haakon Barry