The winners of Pearl Beach Arboretum Ephemeral Art Trail (PBEAT2022) were announced on July 9, with 20 installations in the arboretum inspired by the theme Only One Earth judged by Gosford Regional Gallery Director, Tim Braham.
The winner of the $3,000 prize for PBEAT2022 Best Installation was Which Super Wildflower are You? by Anna Westcott and Cecile Ferguson.
"When encountering this work on my walk through the Arboretum the scale and colour of this installation bought joy," Braham said.
"On returning I was impressed by the use of materials and the playfulness of the forms."
The artists' statement said: "Majestic vibrant waratah, melodic velvety flannel flower, brilliant banksia or a wild dancing echinacea? May these rising psychedelic flowers inspire us to play more, be vibrant and to care for this land we are lucky to call home".
The two will also be exhibiting at the Pearl Beach Art Trail in October.
Westcott is the founder of Aneau, an ethical design and clothing company, and Ferguson is a successful painter whose work can be seen on Instagram.
Second prize went to Tide Rising by Jojo Fuller, with Braham saying the ethereal nature of jellyfish was perfectly captured in the floating ceramic forms.
"Their fragility and delicate balance is a reminder to keep vigilant on the need to protect every ecosystem," he said.
Fuller said the signature umbrella forms and trailing tentacles of jellyfish, bleached white and suspended in the trees, were a stark reminder that, on earth, even the oldest and most resilient of life forms are fiercely battling for territory, for survival.
"Jellyfish can draw on over 500 million years of collective wisdom," she said.
"Scientists confirmed last year that biodiversity is declining faster than at any time in human history.
"Earth is changing at pace, and we are the changemakers.
"We have a choice about what we do next."
Fuller is an experienced ceramic artist who often exhibits in the Pearl Beach Art Trail held at Easter and on the October long weekend.
Highly commended was Colin Husband's (Re)presenting Earth.
"We have a visceral, complicated relationship with snakes," Husband said.
"Not just here and now, but in old and new cultures on all the lands they slither.
"They convey power over life and death, being portents of evil and destroyers, yet symbols of regeneration and immortality."
Husband is a well-known artist and photographer who has exhibited widely.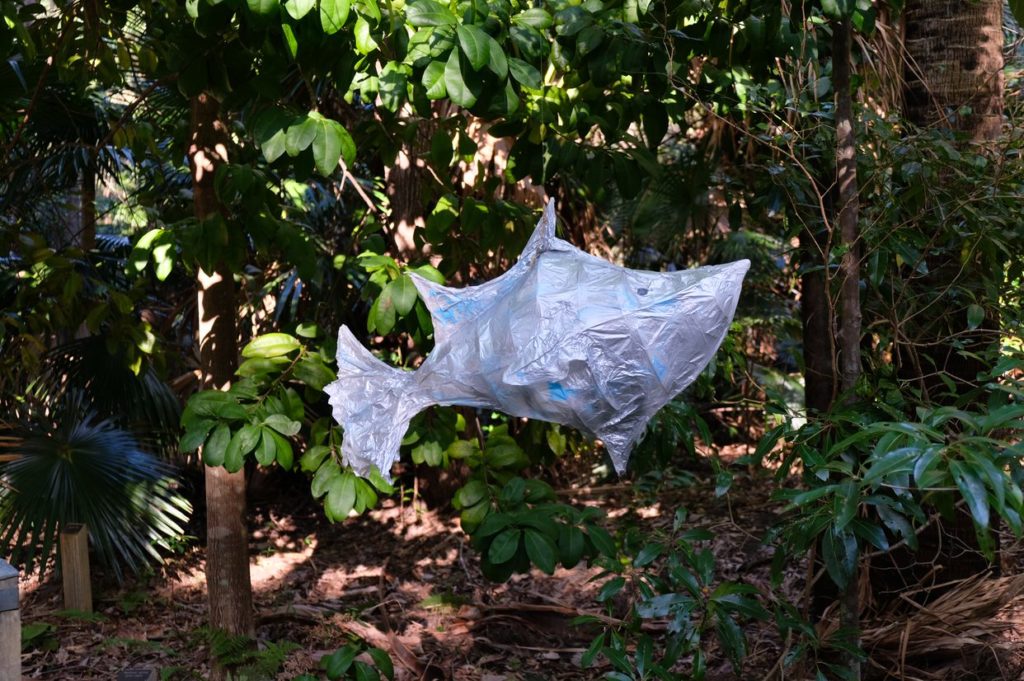 Taking out the People's Choice Award of $1,000 was Octopus's Garden by local Pearl Beach artist Malcolm Davison.
"Oceans and waterways have been battered by the floods and storms," Davison said.
"Plastic has been caught up in this rubbish.
"I want to draw attention to the hazard this brings to our marine creatures."
His next exhibition will be as part of the Pearl Beach Art Trail on Saturday, October 1.
The prize money was sponsored by Belle Property Central Coast and PBEAT2022 also received a Central Coast Council Small Community Support Grant.
Source:
Media release, Jul 12
Pearl Beach Arboretum