Local francophiles celebrated France's national day, Bastille Day in style last week at Tommy's Cafe on Gosford waterfront.
The day celebrates the revolution that started all revolutions in France more than 240 years ago. The French National Day officially called Fête Nationale Française marks the anniversary of the Storming of the Bastille on July 14, 1789. The event that ultimately led to the establishment of the First Republic in France and the downfall of the monarchy of Louis XVI
The national day has been celebrated in one form or another since 1790 and is considered one of the oldest and most elaborate in the world. As a famous military parade is conducted on the Champs-Élysées in Paris in front of the President of the Republic.
Locally, de la Côte Centrale President of Alliance Francais Central Coast Nathalie Adams told CCN their luncheon on Sunday was a windy affair yet as always was full of good cheer and good friendships.
"Alliance Frances is a global organisation that celebrates the French language, food and culture.
"While I have been a proud Australian for 30 years my French heritage gives me an interesting and inspiring insight into the world that I am always keen to share.
"Our AF Central Coast chapter is a not-for-profit membership organisation which holds private French lessons at both East Gosford and Bateau Bay and also holds monthly meetings at The Diggers at Ettalong.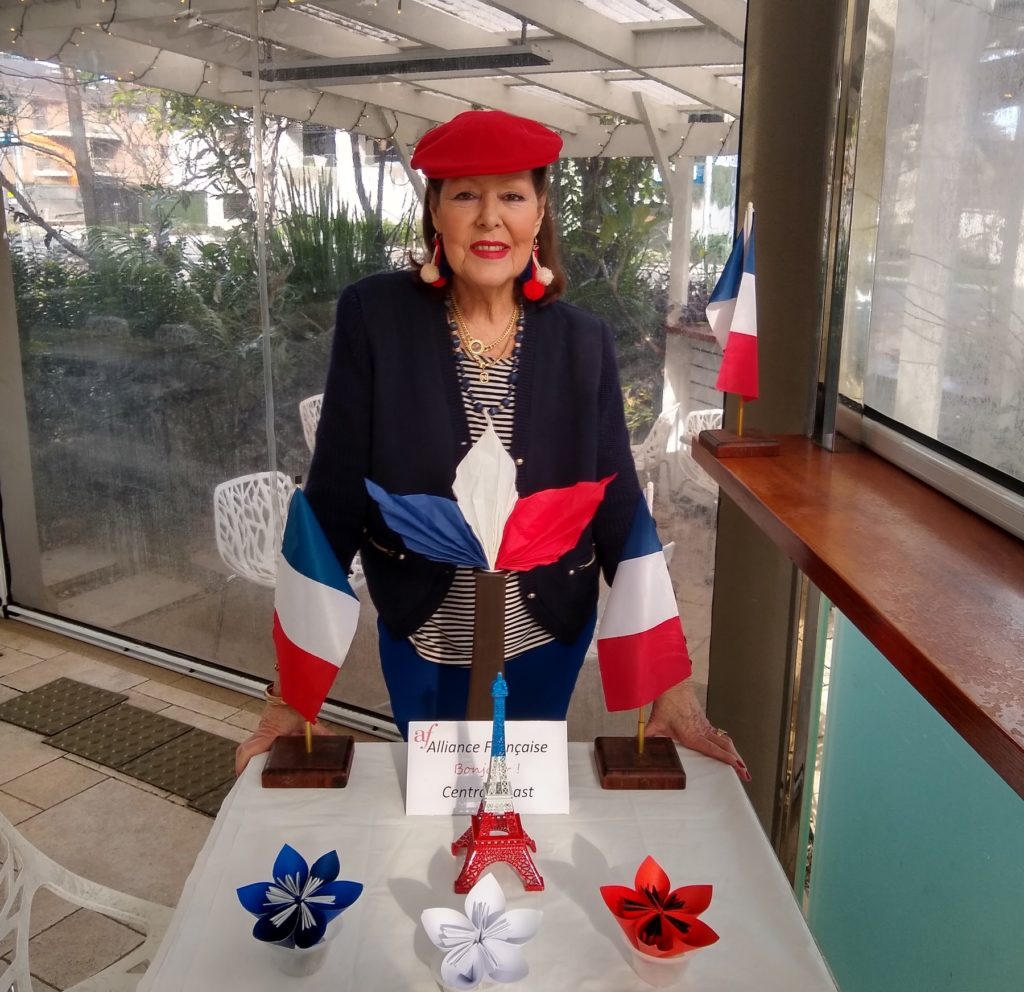 "We also hold weekly French conversation groups of all levels on Saturday mornings at various locations"
Yearly membership is only $30 and introduces participants to the extensive and beautiful world of French culture. Members freely discuss topics such as travel tips, language, recipes and history and are introduced to a positive social group. More information can be found on their website https://www.afcentralcoast.org.au
David Abrahams