SWIMMING
17 year old Daniel McLoughlin from the Kincumber Pacific Dolphins Swim Club has been selected for the Australian team to compete in the 2022 Junior Pan Pacific Swimming Championships in Hawaii, this August.
The Year 12 student at St Edwards College gained his selection in the team after winning the 200m Butterfly at the National Age Swimming Championships in Adelaide, earlier this year in April.
McLoughlin has been swimming at 5 Star Swim School's pool in Erina for a decade and has long been instructed by Kincumber Pacific Dolphin's Head Coach, Debby Tattoli.
"We've seen Daniel from a little tyke right through to the competitive realm, and in the last two or three years he's really come into his own success," commented Tattoli.
"He's been a great competitor all the way through, and although not being at the top of his age group from a little guy, he's always applied himself and got to the level that he's at now."
Until August, Daniel will have an intense training regimen with Tattoli, as well as with Swimming NSW and a penultimate week-long preparation program with Swim Australia in the final lead-up to the event.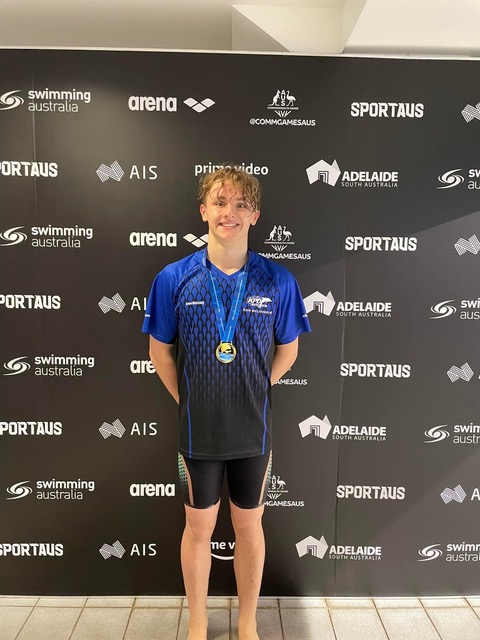 For Daniel, his first international competition is a chance understand the experience of representing his country at the elite level.
"Making a final over in Hawaii would be great, improving my time would be ideal," Daniel said.
"My main goal is to make a senior Australian team and ultimately compete in the Olympics.
"Paris 2024 is on the horizon but if I don't make the team, it's no big deal for me, I'm mainly looking towards the 2028 and 2032 Olympics."
Whilst balancing swimming with his HSC, Daniel still has years of physical and personal development ahead of him, and time ahead to pursue his Olympic aspiration.
Haakon Barry