Eleven Central Coast residents have been recognised in the 2022 Australia Day Honours list, for contributions in a range of fields from health to business and the performing arts.
Two residents were appointed a Member of the Order of Australia (AM) and nine were awarded with the Medal of the Order of Australia (OAM).
Six recipients were women, reflecting a nationwide trend with 45 per cent of the 732 people recognised in the General Division of the Order of Australia being women – the highest percentage ever.
Governor-General David Hurley said recipients' achievements spanned community service, science and research, industry, sport, the arts and more, representing the strength and diversity of Australia.
"It has been a challenging couple of years and the recipients announced today are a reminder and reflection of the richness of spirit, selflessness and good in our community," he said.
"The fact that the list includes the highest ever percentage of women is very encouraging and I look forward to this positive trend continuing.
"We will continue to increase awareness and encourage nominations for people from parts of our community that have been historically underrepresented."
Ross Beckley of Wyong was awarded an OAM for service to community health.
Niels Bowen of Point Frederick was awarded an OAM for service to the pharmacy profession.
Dr Deborah Cockrell of Forresters Beach was appointed an AM for significant service to dentistry, to professional organisations and to education.
Doug Edwards of Gosford was awarded an OAM for service to radio as a comedy writer and creator.
Roslyn English of Saratoga was awarded an OAM for service to the community of the Central Coast.
Charmian Gadd of Copacabana was awarded an OAM for service to music.
Rebecca Hooke of Gosford was awarded an OAM for service to community health.
Paul Murnane of Ettalong Beach was appointed an AM for significant service to the not-for-profit sector, the performing arts, and to business.
Susan O'Neill of Terrigal was awarded an OAM for service to the international community through medical and humanitarian programs.
Monica Perry of Green Point was awarded an OAM for service to youth, and to the community.
Dr Conrad Edward Winer of Green Point was awarded an OAM for service to musculoskeletal medicine.
Ross Beckley, OAM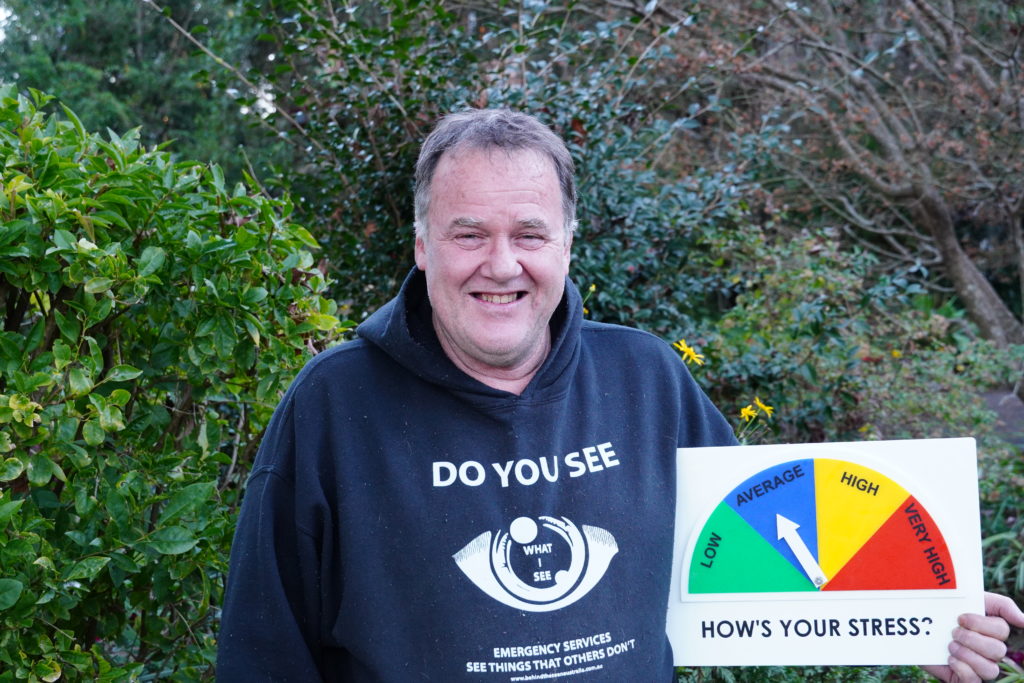 Former firefighter Ross Beckley of Wyongah was diagnosed with PTSD in 2009 but continued working with Fire and Rescue NSW until 2014 and he doesn't want others to make the same mistake.
Beckley was awarded an OAM in the Australia Day Honours List for his services to community health, largely in recognition of his establishing Behind the Seen in 2013.
"I hung onto my job even though I was told I should leave before finally going onto workers' compensation in 2014," he said.
"I had thought PTSD was just a military thing and didn't really know how to handle it.
"I talked the situation over with my partner, who is a social worker, and we came up with the things emergency workers who are suffering from PTSD need to know.
"From there came Behind the Seen, which is designed to provide workers with the information they need."
Since kicking off with Rural Fire Services (RFS) on the Central Coast, the organisation has spread its information nationwide and has more than 37,000 followers on its Facebook page.
"Initially all our sessions were face to face – we went all over Australia doing presentations for all emergency service organisations, including the RFS, SES, VRA, Police – even paramedics," Beckley said.
"Then the Black Dog Institute reached out to us and we worked with them.
"When COVID hit we put out stress kits based on the fire index panel but indicating mental health pressure points.
"We urge anyone in the emergency services network not to ignore the signs of PTSD – if it isn't faced it can lead to the breakdown of marriages, jobs and hobbies.
"We urge workers to go to a GP or seek peer support.
"Talk it over with someone – reach out if you need help."
Beckley said the workers' compensation system was "designed to fail" and needed a drastic overhaul.
"For people with a mental health issue, the workers comp system exacerbates that," he said.
"We offer help in filling out the paperwork and navigating the system."
"We teach people to look out for the triggers.
"I still have triggers- there are certain streets I avoid because of association with incidents I have attended there, loud screams are a trigger for me and I don't read or watch the news."
Beckley said workers had embraced advice coming from outside their various organisations, with no fear of someone looking over their shoulder and a willingness to talk things over with someone who has 'walked the path'.
"Emergency workers are really under the pump," Beckley said.
"They are expected to go home and act normally after being at horrific scenes.
"The main message is – put your hand up for help.
"We've been approached by people outside the emergency services network too – funeral workers, truck drivers- even journalists.
"I represent the people who haven't been able to tell their story and I'll continue to be their voice."
Beckley was a firefighter with Fire and Rescue NSW from 1993-2014, and was promoted to Deputy Captain in 1996.
He is the recipient of numerous awards from fire and Rescue NSW including the First Clasp (2014), a Meritorious Service Commendation (2009), a 10 Year Good Conduct Medal (2003), a National Medal (2008) and a Meritorious Service Commendation (2007).
He also received a Mental Health Service Award from The MHS Learning Network, in 2015 for the promotion/prevention of mental illness, the Dobell Community Champion Award in 2016 and a Westfield Local Hero Award in 2021.
Deborah Cockrell AM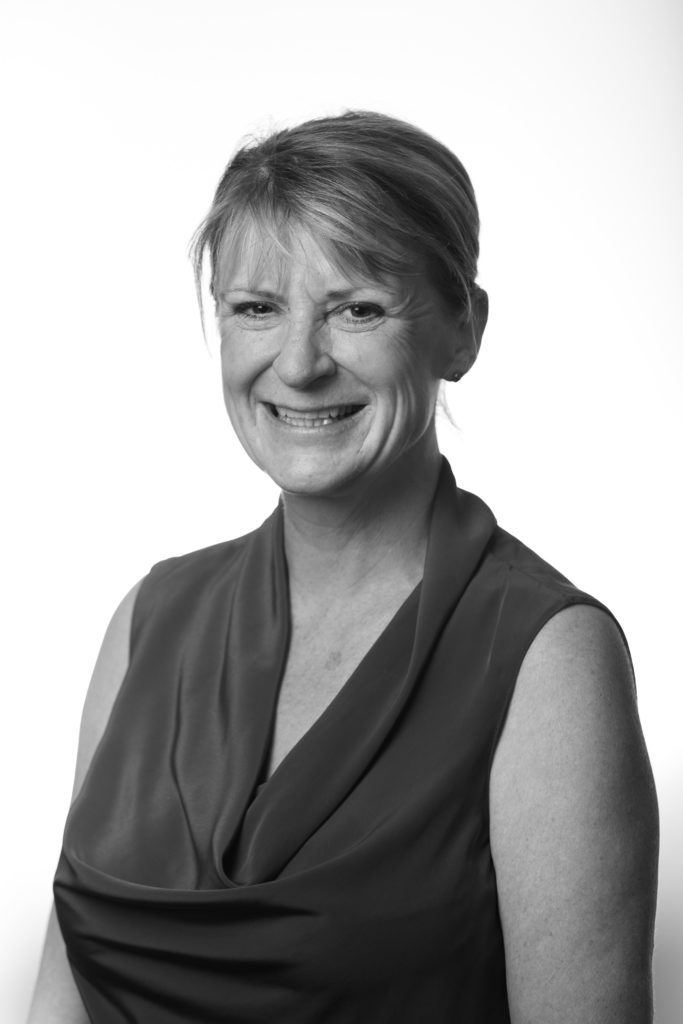 Deborah Cockrell actually cried when she heard of her OAM.
"I was just so proud someone had made the effort to nominate me," she said.
After running her own dentistry practice at Ourimbah for almost 20 years, Cockrell is now running the oral health program for the University of Newcastle at its Ourimbah campus.
Her entry into the world of dentistry came about quite by chance.
"I had no idea what to do," she said.
"A friend of a boyfriend I had at the time was doing dentistry and he said I should have a go so I did.
"I had always known I wanted to work with people and that's what attracts me most to the field."
Cockrell, who is a specialist oral surgeon, trained in the UK and after coming to Australia was recruited by Sydney University as a lecturer in 1996.
"I have always seen dentistry as being for the greater good of the community and I think I have been recognised more for my leadership in the profession than the actual dentistry," she said.
"I know there a lot of new gadgets but what I really care about is communicating with people and making it fun as much as I can."
Cockrell said COVID-19 has presented huge challenges for the industry.
"There are all sorts of procedures and rules which need to be followed," she said.
"Friends who work in practice said the period pre-Omicron (and post Delta) was the busiest they had in years with everyone rushed off their feet.
"It really highlighted the problems of accessing dental care for those who can't afford private dentistry with the public clinics working at a low level and waiting lists blowing out."
For the honorary dental service organisation the Pierre Fauchard Academy, Cockrell is a trustee for the Australasian Region (Region 8), president of the Australasian Section (since 2020) and NSW/ACT Section Chair.
She was president of the NSW branch of the Australian Dental Association from 2013-15 and a councillor from 2000-2020 and she was also president of the Australian Dental Council from 2017-19 and has been a director since 2011.
Cockrell was an associate professor and inaugural head of disciplines for oral health at Newcastle University, has been a conjoint associate professor since 2010 and has also lectured at Sydney University.
She is a Fellow of the Academy of Dentistry International and the International College of Dentists and was also vice president of Huntington's NSW/ACT from 2013-14.
Niels Bowen, OAM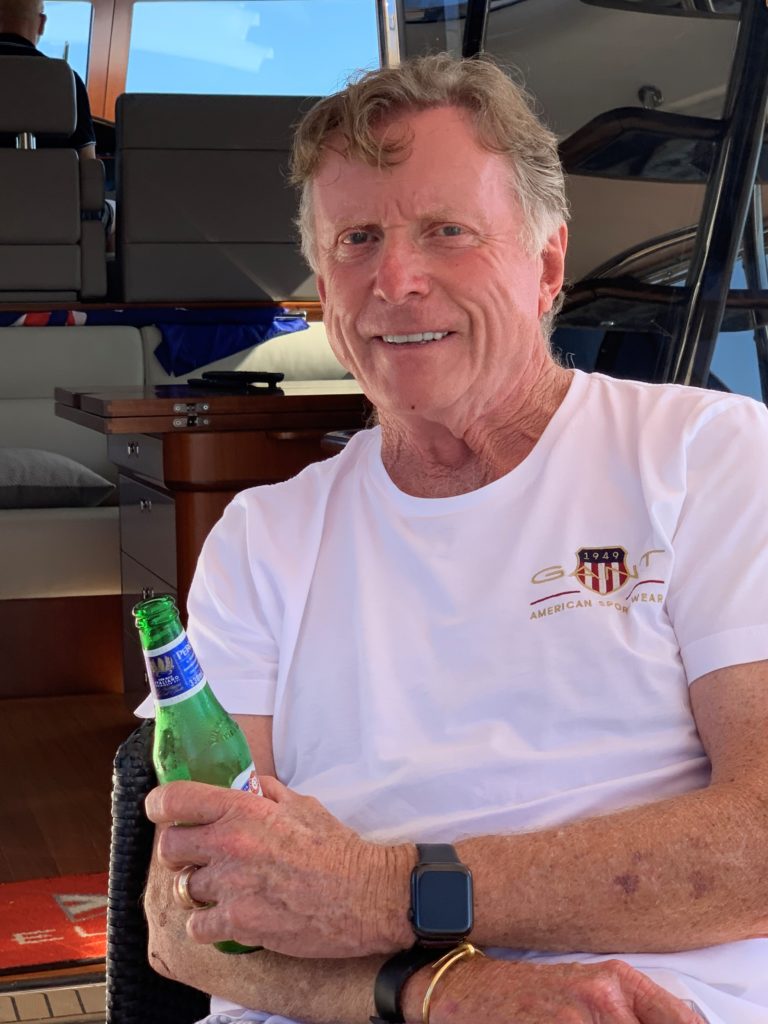 Niels Bowen admits to being "pretty chuffed" at receiving an OAM.
"I am quite thrilled," he said.
Bowen has owned pharmacies all through NSW, in South Australia and Western Australia and as far north as Cairns.
"I'm pretty well known in the industry," he said.
This is quite an understatement from the man who founded Discount Chemist and Pharmacy by Mail.
"My father started established a pharmacy in Gosford in 1956, combining with Ashwell and Carrol Real Estate to build the Carbow Arcade, where it was located," he said.'
"In fact that's where it got its name – combining the names of Carroll and Bowen.
"My dad died soon after I graduated and I took the pharmacy over and then I opened the Wyoming pharmacy around the same time – 51 years ago now,.
"There wasn't much at Wyoming in those days and I worked 9am to 9pm seven days a week for a long time.
"It's always been a good, old-style pharmacy."
Bowen has also been a keen supporter and fundraiser for the Flying Doctor Service and has financially supported and supplied all medicines for a team which visits New Guinea to undertake approximately 75 cataract operations each year and train missionary nuns to be surgical assistants.
"It started years ago helping a local ophthalmologist raise much-needed funds and then I would go on regular fishing trips to New Guinea and got to see some remote villages," he said.
"That opened up the opportunity to raise a lot of funds for medical supplies which just weren't available to them."
Bowen has given philanthropic donations to a number of organisations over the years and has served on various pharmaceutical associations and worked with the Salvation Army.
"I helped with Salvos with Dooralong Lodge," he said.
"I like what they do and it aligns with what we do as far as health care."
Neither of Bowen's daughters has followed him into the profession.
"One is an art teacher and the other is a naturopath, which makes for some interesting debates," he said.
Doug Edwards, OAM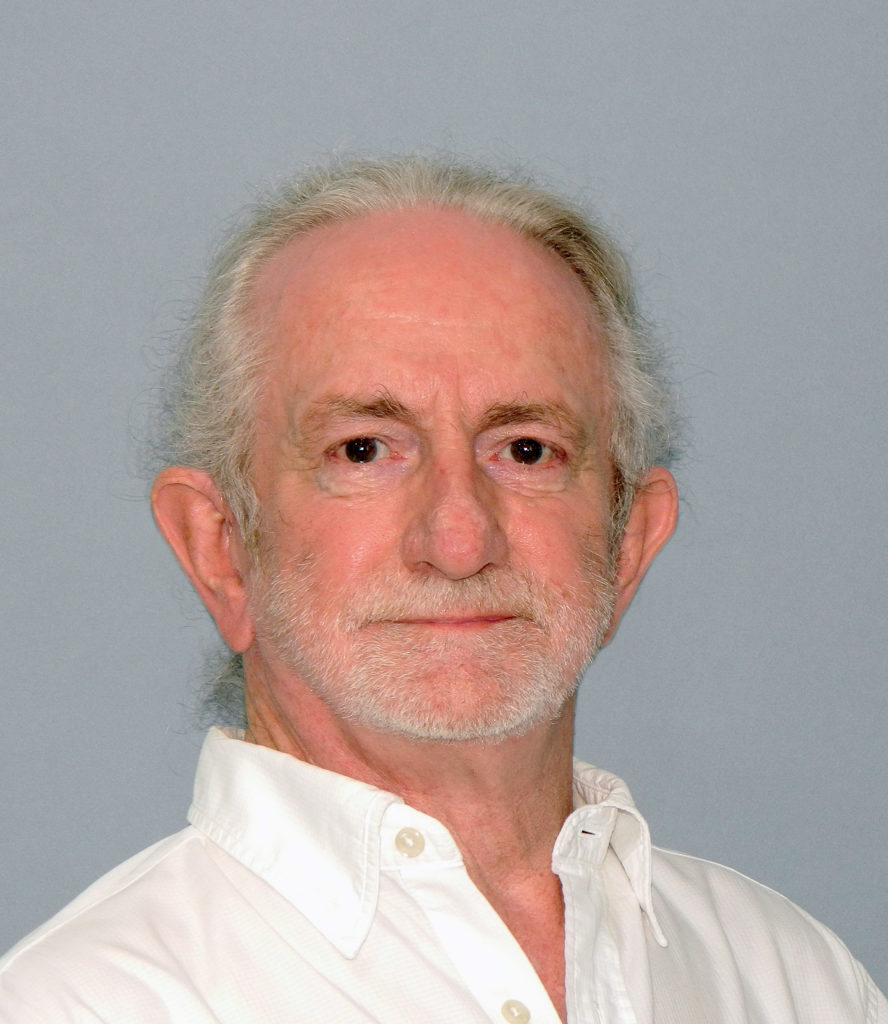 Doug Edwards says when you're interested in something it's an easy job.
The award-winning writer of radio and TV comedy said he had been putting pen to paper from an early age.
"It was an interest of mine from childhood bit I didn't have any clue of how to get involved in any sort of commercial way," he said.
"I was 28 when I started writing professionally and it went from there."
Edwards is perhaps best known for his radio show How Green Was My Cactus, which aired for 33 years.
"The show was born at a time when Bob Hawke was PM," Edwards said.
"I thought he was such an interesting character – a Prime Minister, a beer drinking champion, a womaniser – and everybody loved him.
"He was such a charismatic guy and I was asked to write a radio series of 65 episodes – a standard three-month run in those days.
"I created the fictional country of Cactus Island and the name of the series came from the book How Green Was My Valley, which chronicled the trials and tribulations of a small community.
"When those 65 episodes ended people seemed to like it so we continued to write 7,000 episodes from 1986 to 2019."
For radio, Edwards also worked a number of shows including on The Samuel Pepys Show (1983-85), and Kevin Trump – Private Detective (1981).
For television, he wrote or co-wrote such classics as Howard the Mild Colonial Boy (1990), Kingswood Country (1980-1984), Doctors and Nurses (1981) and The Naked Vicar Show (1977).
The winner of several Australian Writers Guild (AWGIE) Awards and Australian Commercial Radio Awards, Edwards said writing for radio and TV were two very different things.
"You can blow up the Harbour Bridge on radio but things like that are very hard to do on TV – the producers don't like to spend that sort of money," he said.
"You can do so much more on radio and I was brought up on it and always loved it."
Edwards said he was "shocked" to receive an OAM
"I never imagined something like that would ever happen," he said.
These days Edwards is totally retired and enjoys doing "a lot of lunches".
Roslyn English, OAM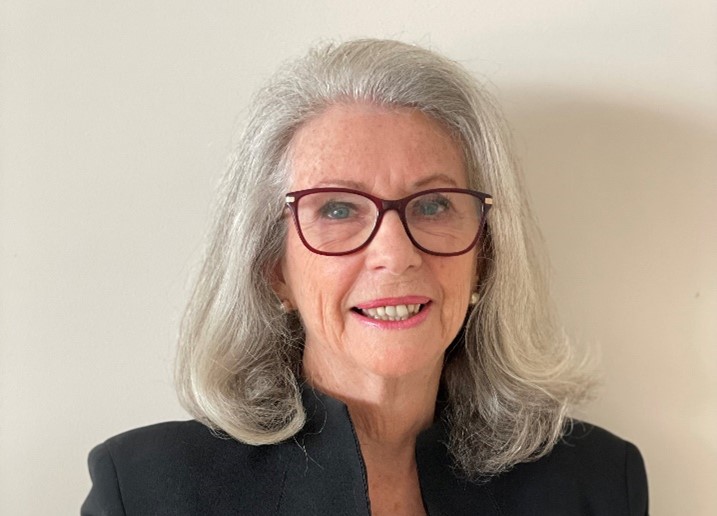 Roslyn English is perhaps best known for her long association with Gosford Musical Society (GMS).
A member since 1985, she has been a committee member since 1999 and President since 2004.
She was made a life member of the group in 2006.
"In 1985 I was teaching piano from my home studio when I had a call from (group stalwart) Kevin Booth," English said.
"He said the group was preparing to present Half a Sixpence and didn't have a musical director and asked if I'd be interested.
"I agreed and have been with the group ever since."
English has since directed 15 shows and been involved with numerous others and has spearheaded GMS as its President for the past 18 years.
"There are all sorts of examples of people who have come to GMS not knowing what they wanted to do and never left – that's what it's all about for me," she said.
"One young girl auditioned and was a fabulous dancer but said she couldn't sing.
"She was about to leave, but I sang with her – and she ended up staying with the group a long time and becoming a life member.
"That's the most rewarding thing – a lot of people who don't fit in other places can fit in at GMS.
"I've seen introverted and shy people make friends and there is a diverse range of things for people to do.
"We've had someone as young as five in one of our junior shows and our Minstrels have an average of 78 or 80."
English has been Chief Executive Officer of the Musical Association of Community Theatre since 2019 and is a past music teacher at Central Coast Grammar School and Central Coast Conservatorium.
But her community involvement doesn't end there.
She has been Chair of the Central Coast Cancer Advocacy Network since 2015, is a supporter of Daffodil Day and Relay for Life fundraising events and worked for Central Coast Local Health District in a variety of roles for over 30 years.
The recipient of multiple community awards, English said she valued her work for the Cancer Council.
As a breast cancer survivor, she counts herself "lucky to draw breath every day".
"Working for Daffodil Day and Relay for Life is especially rewarding and we played a small role helping Elsie's Retreat in establishing a palliative care unit at Gosford Hospital," she said.
When she learned of her OAM, English said she cried.
"A lot of people do more than I do but if nothing else it might encourage others to get involved," she said.
"It is a precious thing to help other people."
Charmian Gadd, OAM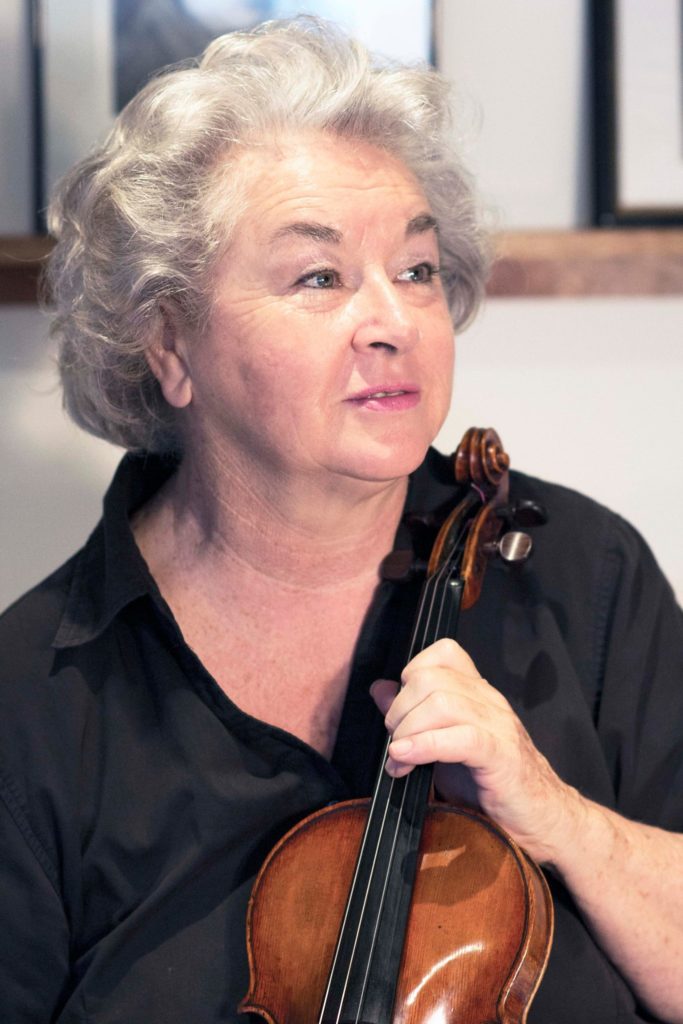 Charmian Gadd grew up around classical music at the Ourimbah property which her parents built.
"My parents had a beginner's knowledge of the cello and violin and used to play a night," she said.
"At the age of around three or four I wanted to have a go – it was a great pleasure even at that young age."
Gadd said her parents had some friends from Sydney who were Conservatorium students before they were conscripted.
"When they returned, we had a rabbit plague and they would come up on weekends or in the holidays to help control the rabbits," she said.
"They would walk along the road in full army gear, carrying their rifles and practising the violin.
"It must have been a strange sight for those in the few cars which travelled along Brush Rd.
"It was a simple country road in those days – my dad and uncle built the family home, which is still standing and occupied and it is wonderful to see it is still there."
Armed with the love of music instilled in her by her parents and their friends, Gadd went on to enjoy an outstanding career as a professional violinist, performing in the USA and Europe for 23 years and returning to Australia in 1988.
She is a patron of the Central Coast Conservatorium of Music, former Artistic Director of the Crossroads Chamber Music Festiva, a founding member of Trio Concertante, and the Macquarie Trio and a lifetime member of Musica Viva Australia.
She is also a Patron of Symphony Central Coast, former artistic director of the Australian Festival of Chamber Music and Honorary Artistic Director and Resident Tutor for the Australian String Academy.
Gadd is a former Head of Strings for Sydney Conservatorium and Canberra School of Music.
She also worked as a Associate Professor at Duquesne University, Pittsburgh, and Western Washington University in the USA and is a Former Head of the Australian Institute of Music's Selective Performance Program.
"I would love to see every child learn how to read music and play some sort of basic instrument," she said.
"I think it would be a tremendous advance in humanity and produce a more compassionate and humane society.
"My interests have always been in classical music but there are so many different styles.
"With everyone battling through this pandemic, music is always there for you.
"I remember being at a Tchaikovsky competition in Moscow.
"Another player there didn't speak English but through the music we became friends for life.
"Music is tremendously uniting."
Gadd said receiving the OAM just after turning 80 was "good timing".
"It's a great thing to be acknowledged as being a contributor," she said.
Rebecca Hooke, OAM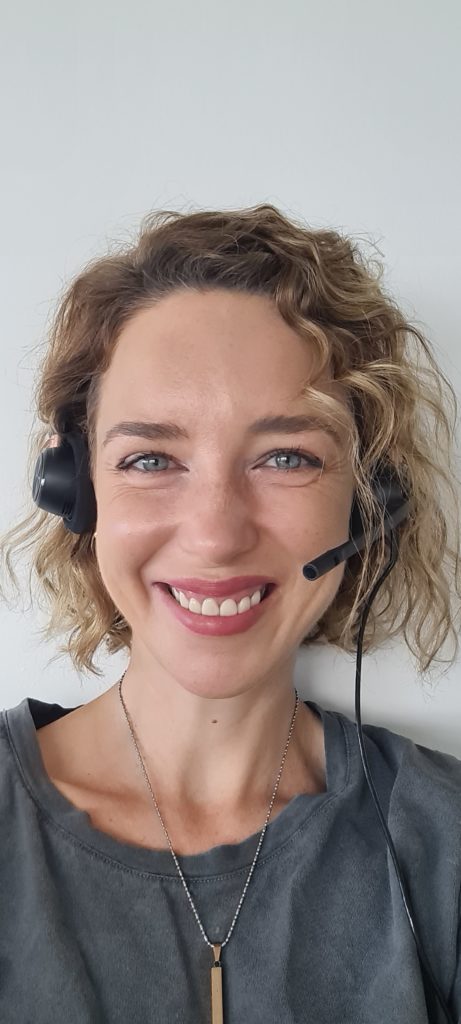 Rebecca Hooke is still "in deep shock" after being awarded an OAM, largely due to her 13 years of involvement with Lifeline as a counsellor.
"I was humbled and surprised and am still thinking it might be a misprint," she said.
Hooke's involvement with Lifeline happened almost by chance.
"I had some friends with struggles who would confide in me and I was afraid I would say the wrong thing," she said.
"So I decided to do some official training and found I loved it.
"I've been doing it ever since."
Hooke has been a telephone crisis supporter with Lifeline Harbour to Hawkesbury since 2010 and an in-shift supervisor since 2012.
But her community involvement doesn't end there.
She has been a volunteer with Rough Threads since 2006, helping disadvantaged Australians increase their sense of self-worth and dignity and is a former volunteer with the NSW Police Mental Health Intervention Team.
She has been a counsellor with Medibank Health Solutions since 2016, a senior clinician since 2017 and a Clinical Lead since 2019.
She was a Senior Rehabilitation Consultant and Counsellor with Procare from 2014-16, a rehabilitation consultant and counsellor from 2012-14 and a senior case manager with Gallagher Bassett from 2010-12.
She has been an Associate Member of the Australian Society of Occupational Rehabilitation Counsellors since 2012.
Hooke said she welcomed the "opportunity to help people and the honour of them sharing their story with you".
"Often you hear things people haven't told anyone else but are willing to share with you – it is a great responsibility and a privilege," she said.
"The nature of the service is that it is anonymous so you don't usually find out what happens after a call although sometimes people feel better by the end of the call and give immediate feedback.
"But I did find out by chance that a young person at risk I spoke to received the help needed from police and paramedics.
"Our whole mission is crisis support and suicide and prevention – we definitely save lives.
"But sometimes people call just because they need company.
"We get calls from men and women of every age all around Australia – we hear it all."
Paul Murnane, AM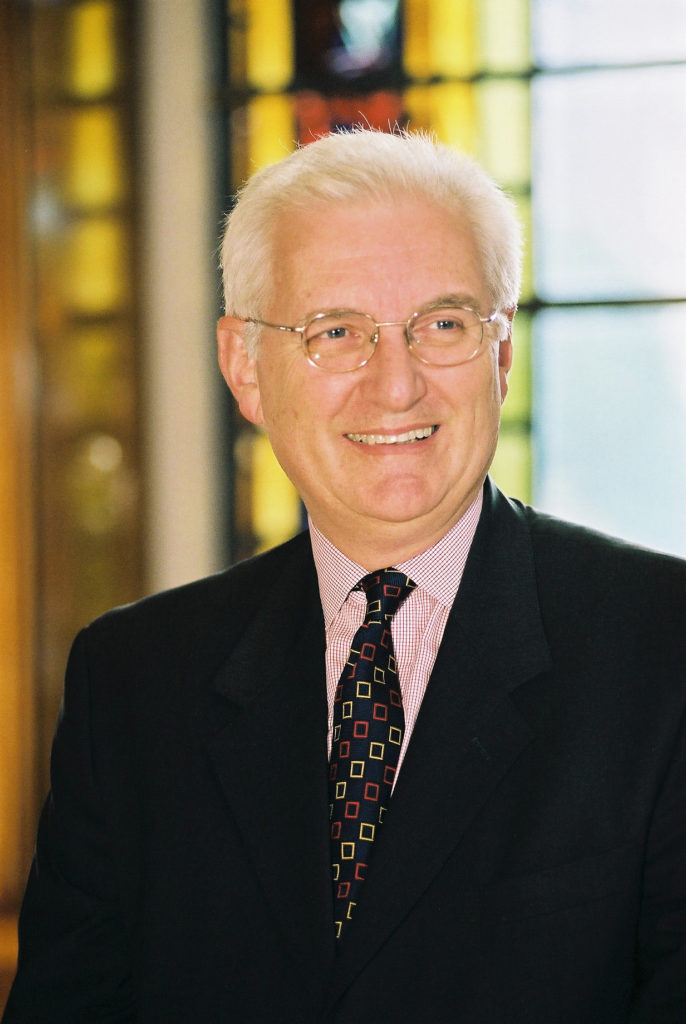 Paul Murnane of Ettalong Beach said being appointed an AM for significant service to the not-for-profit sector, the performing arts, and to business in the Australia Day Honours List "came out of the blue".
"I am very appreciative of the recognition although I am sure there are many more deserving people," he said.
With an outstanding background in business, Murnane has enjoyed bringing his skills to social enterprises and Not For Profit organisations.
Murnane worked in senior investment banking and consultancy managerial roles from 1972-2005 with such well-known firms as Citibank, Russell Reynolds Associates and Goldman Sachs in Australia and overseas.
With a string of other credits, it is perhaps his work in the Not For Profit sector of which he is most proud.
"I find it challenging but satisfying to work in the NFP sector compared to the for-profit sector," he said.
You are working with highly motivated people with lots of passion who are often inadequately resourced to tackle big social problems.
"Much of my involvement has been helping NFPs become more efficient and effective."
In the early 2000s he began to focus on medical research and educational activities.
He was co-founder and Founding Chair of the Australian Scholarships Foundation from 2008-2019.
"I enjoy bringing my business skills and experience to social enterprises as well as NFPs," he said.
He was a director of East African education charity So They Can from 2012-2021 and has been a director of Grameen Australia, a Grameen Bank affiliated charity focussed on building social businesses in Australia, since 2010.
A family member with MS led to Murnane's interest in the disease and a 22-year involvement.
He was a Director of Multiple Sclerosis Australia from 1996-2019 and in 2004 was a cofounder of Multiple Sclerosis Research Australia, serving as Non-Executive Director from 2006-09 and as Chair from 2010-19.
"I spent 12 years as a Director or Chair of the largest non-government funded MS research organisation in the country," he said.
"We raised quite significant funding and continue to see amazing developments."
He also served the Multiple Sclerosis Society NSW as director from 1996, then President and Chair from 2001-06.
"That was also my entrée into the disability services sector and I continue to provide advice to it as it grapples with the NDIS," he said.
He then became Multiple Sclerosis Limited's Inaugural Chair from 2006-07 and Director from 2006-12.
He has also been a Director of the Australian String Quartet since 2008.
"The performing arts struggle in Australia and few organisations are sustainably resourced," he said.
He helped with business advice and strategic thinking as ASQ evolved into the leading quartet in Australia, performing Australia-wide and internationally and, uniquely, playing with a matched set of 18th Century Guadagnini instruments.
"I enjoyed helping the quartet face the challenges of adapting to new technology while still playing astounding music," he said.
Susan O'Neill, OAM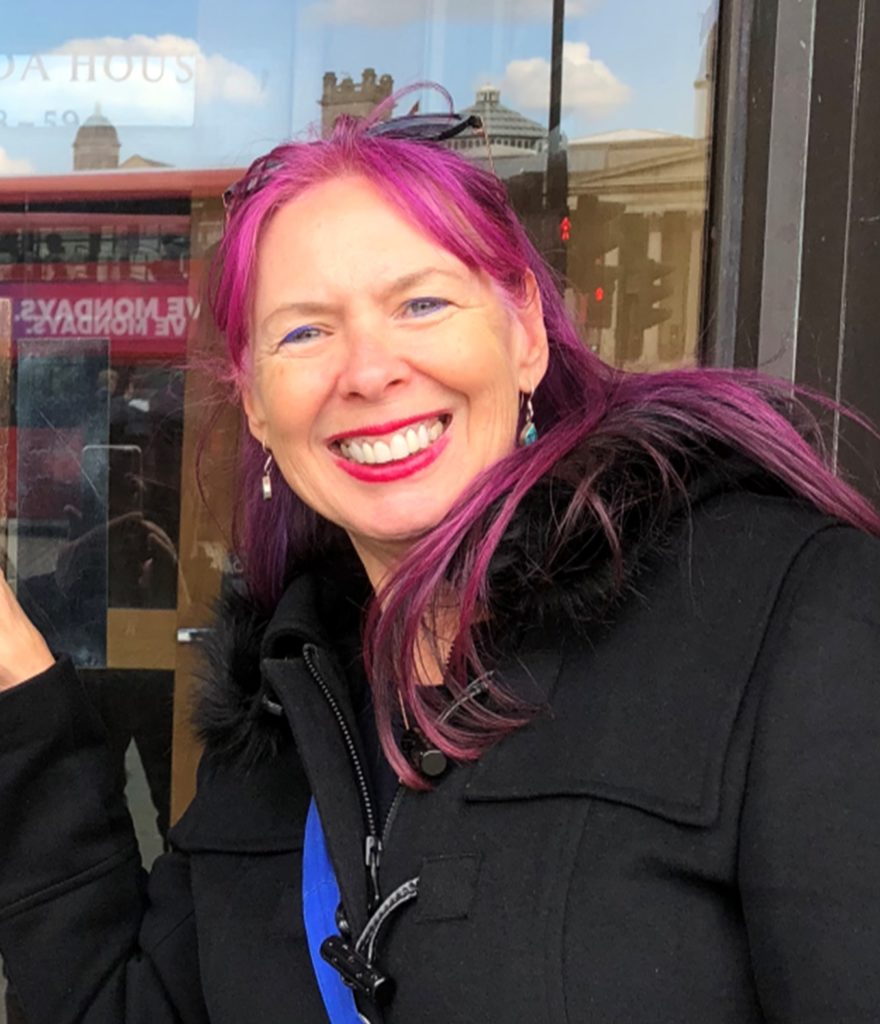 Susan O'Neill found receiving an OAM "quite overwhelming".
"I was thrilled to be nominated and to have that confirmed was amazing," she said.
"I feel quite proud – it's a lovely recognition."
O'Neill, with a history of involvement with Rotary, founded the Pink Umbrella Foundation in 2010, funding the provision of medical and dental equipment to health professionals in Uganda, Congo, Sri Lanka, Nepal, Vanuatu, South Sudan and Timor.
"At the time, I came into some money and was able to set up a charitable foundation," O'Neill said.
"I had been doing humanitarian work overseas for some time and this was something I really wanted to do.
"It is a good vehicle to fund things I want to do in developing countries.
"I set it up with a fellow Rotarian and my sons and most of our work has been done in Uganda, where we also support a school.
"With the help of Rotary and its network worldwide and with a background in retail I have been able to purchase some basic medical diagnostic equipment and donate it overseas.
"In developing countries they need the very basics; blood pressure machines and basic ultra-sound equipment is lacking and I was able to use my connections to get medical goods at a good price.
"The bigger items such as humidicribs and dentists' chairs we organise to purchase in the country and hospitals and clinics are able to get them (in situ)."
A frequent traveller to Uganda in recent years, O'Neill has been frustrated by travel restrictions due to COVID-19.
"I am yearning to go back," she said.
"We do Zoom meetings and keep up communications that way but previously I was going to Uganda five or six times a year.
"My sons and daughter-in-law often travelled with me and in 2019 we were able to establish Montessori education for pre-primary students.
"But now everything is shut down although we continue our support with a good network on the ground."
The Vice President of the Rotary Club of Brisbane Water, O'Neill is also an International Director and a former President of Kenthurst Rotary Club.
Her retail experience came as the founder, along with her husband and another couple, Clint's Crazy Bargains, which they operated from 1978-2000.
"We started with a market stall run by the two couples and by the time we sold out in 2001 we had a very strong presence in regional NSW and Victoria," she said.
"The business grew by 30 per cent every year and when we sold we had 2,500 staff and around 100 shops as well as big distribution centres.
"t was an amazing ride at a time when bargain stores were really popular."
O'Neill was named Inspirational Woman of the Year by Rotary District 9685.
Monica Perry, OAM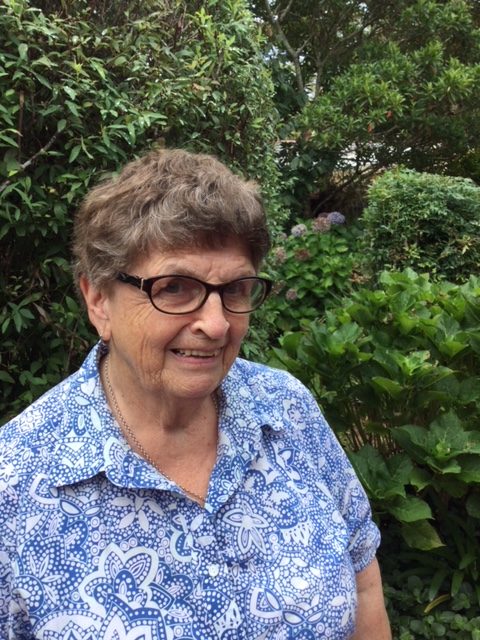 The Girl Guide movement has played a big part in the life of Monica Perry, but that is just one of her many community involvements.
"I was absolutely overwhelmed and humbled that there were people in the community who thought I was worthy of an OAM," she said.
"As a child I was bullied at school because I was overweight.
"I joined Brownies in England and found that through Guiding you were there as a person and not to compete – it was a safe haven for me.
"I continued on through the Guiding movement and as I got older I realised how much it had given me and how much I wanted to give back.
"When I moved to Australia I wanted to help others find that same safe feeling.
"Guiding helps girls develop as individuals into young women – it gives them self-esteem and the feeling they are not just a number."
A member of Mona Vale girl Guides since 1969, Perry is a former District Leader and Ranger Guide Unit Leader as well as Holiday Camp Program coordinator and coordinator of a hall rebuld in 1987-88.
She has been a member of Brisbane Water Trefoil Guild since 2019 and was a foundation member of Alpine Trefoil Guild, where she held various executive positions from 1998-2019.
She was also a foundation member of the Girl Guides Ski Club in 1977 and was awarded life membership in 2003.
After horrendous fires in 1991, Perry joined the Rural Fire Service.
"I was safe and I started to think how I could help other people," she said.
"I joined the communications section of Northern Beaches RFS and I'm still there."
A life member since 20128, Perry has been a volunteer team member of the Southern Highlands Endurance Ride since 2011.
She is also a course coordinator and member of U3A Central Coast, a member of the Central Coast Triathlon Club, a volunteer with the Central Coast Support Group, Motor Neurone Disease (MND) Association of NSW (since 2012) and a supporter of Zonta International District 24's Birthing Kits Program.
Perry was also a volunteer at the Sydney Olympics in 2000 and at The Pope's World Youth Day in Sydney in 2013.
"These were fabulous experiences," she said.
"I was involved in security, making sure people were safe."
Perry was also the coordinator of Northern Sydney Cook's Network from the 1900s to 2010.
"When childcare centres were just beginning the accreditation process there was no official help available so a group of us formed to offer help and I was heavily involved," she said.
"All of my activities have come about because of a need.
"I was brought up with the values of helping, supporting and encouraging others – I still remember my parents instilling those words in me.
"Service to others has been a part of my life from the word go."
Conrad Winer, OAM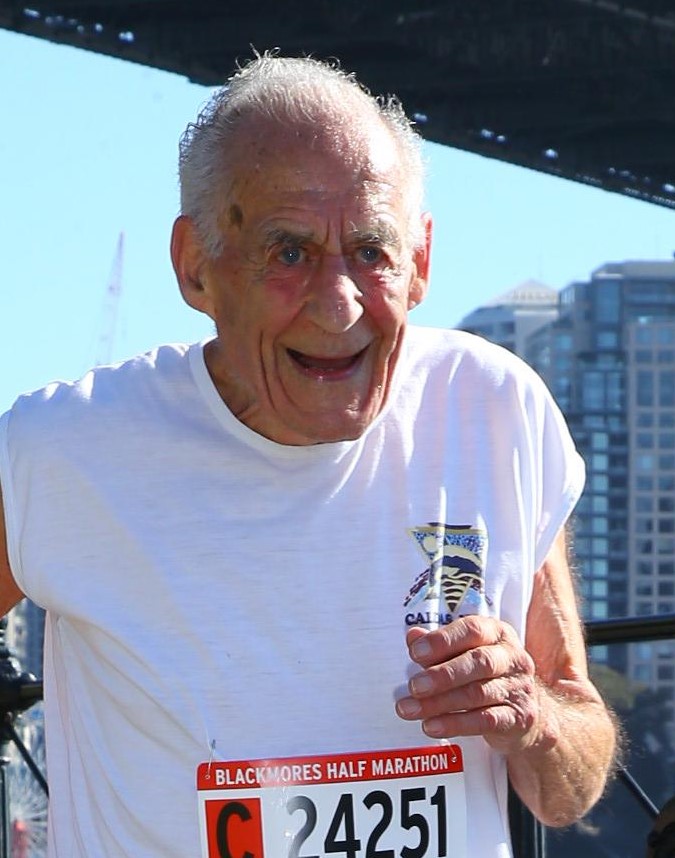 Dr Conrad Edward Winer of Green Point has always encouraged healthy living in his medical practice.
"My father and two uncles were naturopaths and osteopaths so I was brought up following a very healthy lifestyle," he said.
"So I have always fostered a healthy lifestyle."
After first becoming qualified as a lawyer, Winer went on to then complete medical studies, eventually pioneering advances in natural childbirth, musculoskeletal medicine and rehabilitation medicine in both his native England and later in Australia.
"One of the first things I became involved in was natural childbirth," he said.
"I did a post-graduate diploma in obstetrics and gynaecology and at that time only one other doctor in England was actively involved in natural childbirth, along with some midwives."
Winer completed a second post-graduate course in osteopathy, which overlaps with musculoskeletal medicine, and continued both specialties after arriving in Australia in 1967.
After helping establish Musculoskeletal Associations in both England and Australia, Winer enjoyed an illustrious career working for numerous hospitals and organisations, including 19 years as Director, Department of Physical Medicine and Rehabilitation Medicine, at Royal Prince Alfred Hospital (to 1998).
He has also written numerous papers for national and international journals, taught at universities both in Australia and overseas and attended international conferences.
"During my time at RPA I became especially interested in rehabilitation medicine, especially in working with the disabled and there came a time when I had to choose between specialities and opted to spend my time in rehabilitation and musculosketal medicine," he said.
Now officially retired, Winer still attends his Sydney practice two days a week, spending the rest of his time working on medico-legal reports, combining his two fields of qualification.
"I find I can do so much research and preparing of reports from home," he said.
Winer's promotion of a healthy lifestyle carries over into his own life.
"I've always enjoyed taking my dogs walking or running in the bush or beside the water and when I was 42, my son was competing in the City to Surf and convinced me to join him," he said.
"I enjoyed it so much I continued to participate for 46 years.
"When I was in my 80s I decided it was time to try something else and did half marathons in 2018 and 2019."
With the half marathons cancelled in 2020 and 2021 due to COVID-19, Winer competed in the Great Volcanic Mountain Challenge in Orange at the age of 90 last year, earning a Gold Medal.