Central Coast Labor MPs will call for an urgent meeting with newly appointed Minister for Local Government, Wendy Tuckerman, to discuss the fall-out following the 2016 amalgamation of Gosford and Wyong Councils.
Tuckerman's appointment was confirmed following a Cabinet reshuffle on December 20, after former Minister Shelley Hancock announced she would not recontest her South Coast seat at the next state election in 2023.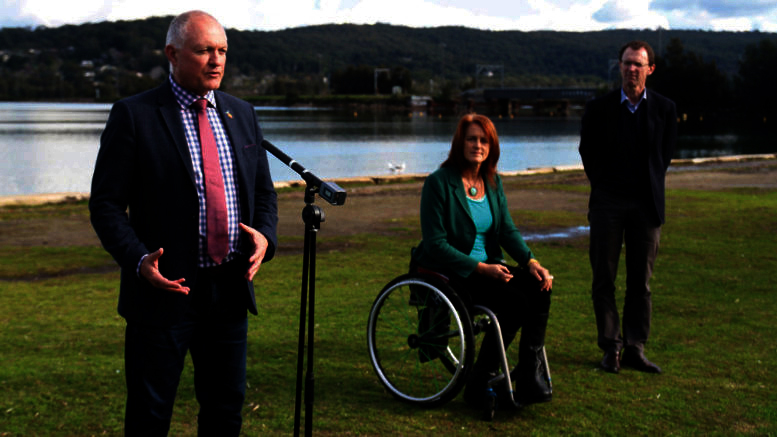 Shadow Minister for the Central Coast, David Harris, said one of Tuckerman's first jobs should be to "try and repair the toxic relationship between Central Coast Council and the State Government".
"The Administrator revealed that Government Ministers refused to respond to the Council's pleas for help resulting in the local ratepayers facing huge rate increases to pay back privately sourced bank loans.
"The new Minister must sit down with Council and negotiate a fair financial assistance package such as the one given to Hornsby Council ($90M).
"Central Coast Council, one of the largest (council) mergers, received only $20M in support.
"Ratepayers can't continue to bear the burden of the NSW Government's obsession with mergers which has led to higher rates and charges, job and service cuts.
"The new Minister must also put voluntary demergers back on the table and give the local community a say in what they want local government to look like moving forward."
Harris said Labor MPs will write to the new Minister requesting an urgent meeting in the new year.
In announcing the new Cabinet, Premier Dominic Perrottet said it combines a wealth of experience with fresh energy to focus on delivering the NSW Government's vision for the state.
"It's a team with purpose, carefully shaped to deliver on our vision," he said.
"My expectation is that every Minister will work hard to improve the lives of people across our state at a critical time in the history of our state."
There are nine first-time Ministers in the new-look Cabinet which includes the three new portfolios of Minister for Cities, Minister for Homes and Minister for Science, Innovation and Technology.
"Four of our new Ministers are women and we hope they will help inspire our next generation of leaders," Perrottet said.
"Also, a significant challenge for me has been the departure of Gladys Berejiklian, she said.
"Gladys' resignation is a loss for NSW and a personal loss for me, and something that I have found difficult to move past."
Hancock said it had been "highly rewarding" working with the Local Government sector over the past three years.
Among major achievements she cited: significant reform in the state's rating system; encouraging greater participation of women in councils; delivering superannuation to councillors; and securing millions for councils to assist with bushfires, floods and the pandemic.
Terry Collins