Knitters and crocheters across the Central Coast have been hard at work during lockdown preparing for a vibrant installation set to take pride of place at Terrigal from November 19-December 17.
Zonta Club of Central Coast has joined with local organisations, families and individuals to create hundreds of brightly coloured squares, shapes and decorations which are set to adorn trees along the foreshore calling for an end to domestic and family violence.
With permission from Central Coast Council, the project involves local organisations including the Breakers Club Bowlers, CWA Woy Woy, Kamira Farm, Soroptimists and Coast Shelter as well as many individuals and families.
"In Australia, one in four women, and one in 13 men, experience physical, sexual or emotional violence at the hands of a partner (Dept of Social Security 2019)," a spokesperson said.
"On the Central Coast police are seeing a rise in crimes of intimidation, harassment, stalking and sexual assault.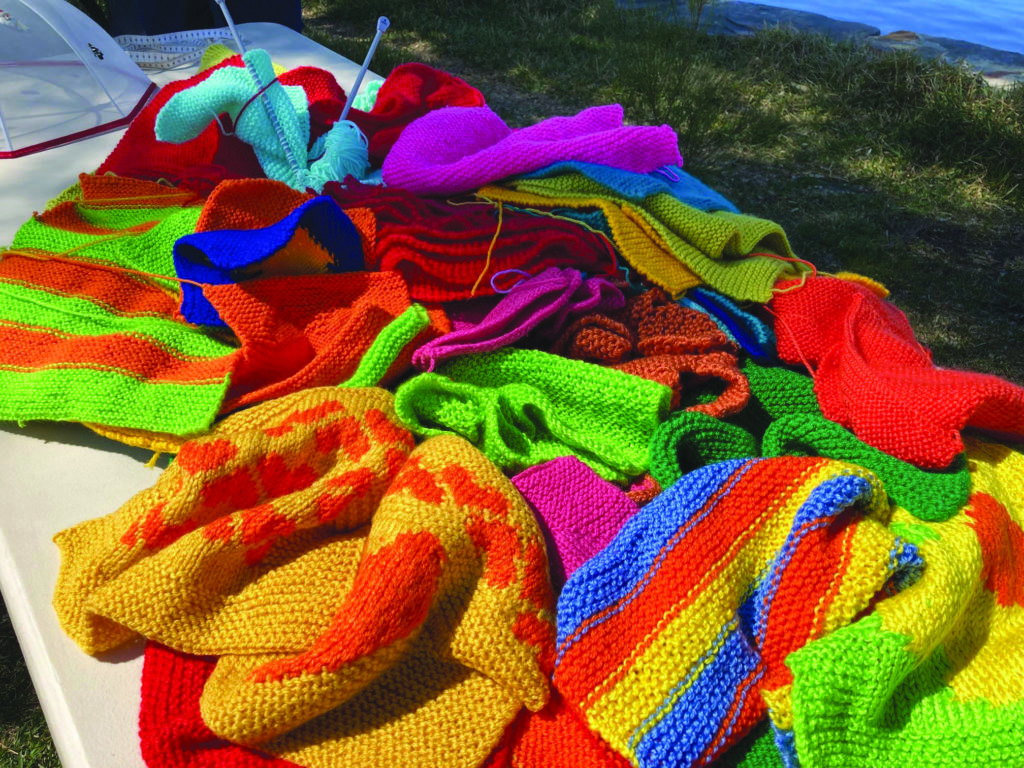 "The Yarn Bomb project shows in a colourful and inclusive way what we can do to end the scourge of domestic and family violence."
Zonta Club of Central Coast supports survivors of domestic violence, education programs and health initiatives, with committees for the Advancement of Women, Advocacy, Service, Fundraising and Membership.
The club's service projects provide financial and in-kind support, especially to survivors of domestic violence including clothing for mothers and children, personal care kits for women in refuges, and home start-up kits for families starting again.
The club also undertakes advocacy work especially related to the advancement of women and girls, promoting justice and universal respect for human rights and fundamental freedoms.
The club participates in International Women's Day and 16 Days of Activism against Domestic Violence.
Older women are at increasing risk of homelessness and this cohort is a new focus for its advocacy activities.
Terry Collins