Throughout July, The Seeing Eye Dog Appeal and The Petbarn Foundation will be fundraising to help cover the costs of breeding, training and caring for at least 15 seeing-eye puppies.
It costs more than $50,000 and takes up to two years to train a seeing-eye dog.
Training starts when they are puppies and involves teaching them basic socialisation skills and obedience, as well as six months of expert training with a specialised instructor.
Rolf Geerling of Tuggerah says he'd be lost without his dog, Stella.
She is not just any old dog though, Stella is a seeing-eye dog and a lifeline for Geerling.
"Stella has been in the family for 18 months and she is the second seeing-eye dog I've had.
"My first one, Echo, we had her for 12 years.
"Not only are they working dogs, but they are also a part of the family.
"Stella assists me in so many ways such as catching the train or a bus and going to the shops.
"She helps me get to work, and she helps me do everything I need to do.
"Without her I'd be lost and would not be the confident person I am today.
"She gives me the confidence to travel, the confidence to go places and discover new things.
There is an immediate need for 1,500 trained seeing-eye dogs.
"Without her, I don't think I'd be able to do half the things I do today and keep my independence," Geerling said.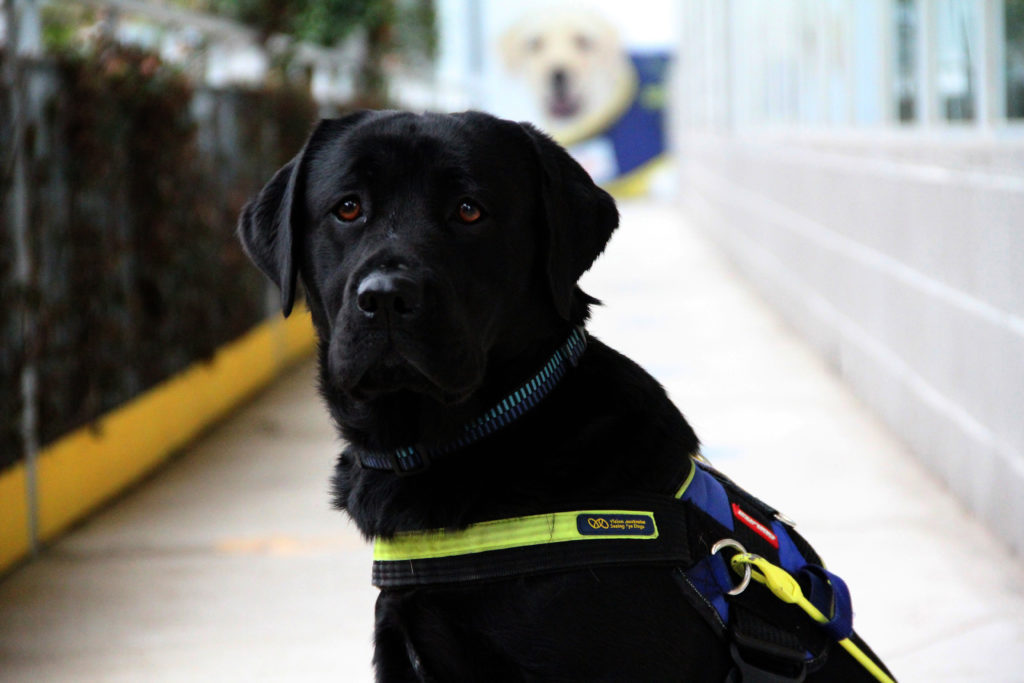 Many of the estimated 384,000 people in Australia who are blind or have low vision, do not have a seeing-eye dog to help them.
As part of the fundraising effort, the Seeing Eye Puppy Games will return, where four puppies will take part in several endearing challenges.
To launch the games, pet food company, Royal Canin, will be matching each donation made from 12pm on game day up to $50,000.
This means every dollar donated will have double the impact to visually impaired people.
The Seeing Eye Dog Appeal is being run by the Petbarn Foundation, which hopes to raise $750,000, and donations can be made at their Charmhaven or Tuggerah stores.
Harry Mulholland