A 1-2 win for Wellington Phoenix against Central Coast in Match Week 6 at Central Coast Stadium has reshaped the A-League table, with the Mariners falling from first place.
The swirling mist of this Sunday afternoon turned to rain soon after the players took to the pitch, forcing both teams to adjust to the slippery surface.
In the 16th minute, Wellington were the first to benefit from these conditions via a grounded, driven shot by captain, Ulises Dávila, that skidded past Birighitti into the far bottom corner.
The half-yard of space Dávila found in front of goal, outside the edge of the box, was an early lesson for the Mariners' defence on the impact of combining a wet surface with a strong footed striker.
The conceded goal pushed the Mariners into taking more control of the ball and pressing forward on a number of occasions, but often missing was the controlled footwork and accurate, space seeking passes that has been a part of their playing style in earlier games.
A break through did come in the 41st minute through Alou Kuol in the team's first goal from a corner this season.
Daniel De Silva's inward swinging curler glided over the head of Wellington's James McGarry and reached the brow of Alou Kuol.
The young forward headed the ball back across goal, taking a slight deflection before bouncing passed Wellington keeper, Stefan Marinovic.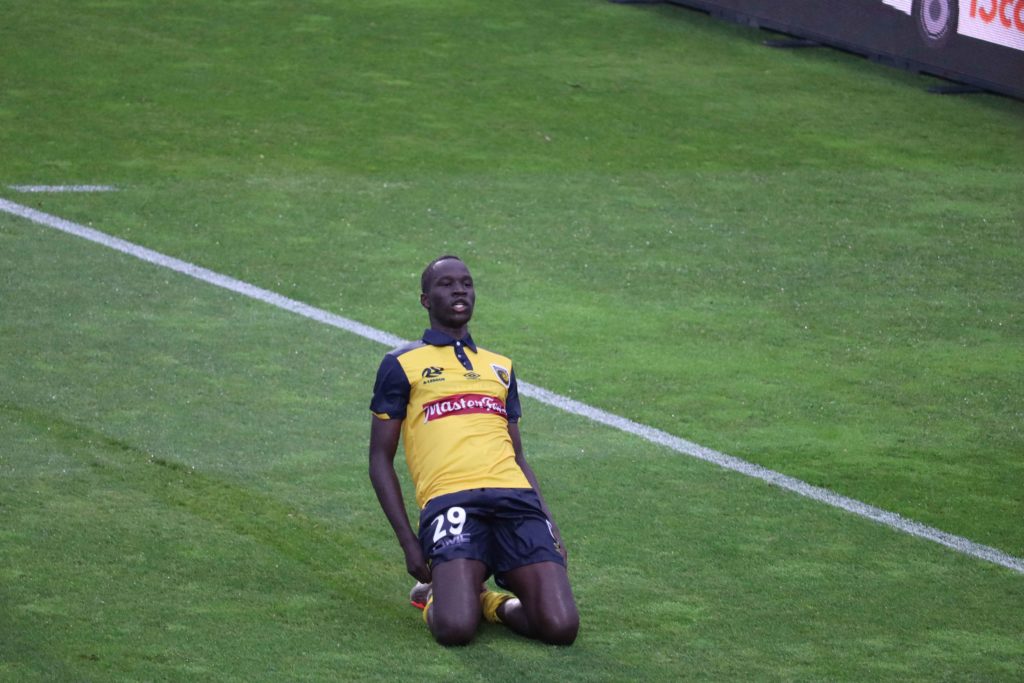 Mounting pressure resulted in a number of good opportunities from space in the wings leading to crosses into the box, but Kuol was unable to repeat his first half goal, nor was his replacement Jordan Smylie able to get on the board.
Although Wellington remained on the back foot throughout the second half, they came back to break home side hearts with a goal going to Jaushua Sotirio in the 88th minute.
A lobbed through ball from the centre of the pitch by Alex Rufer fell over the head of Stefan Nigro and a hungry for goal Sotirio came around his outside to face Birighitti one on one.
Sotirio side footed the ball over the head of the Mariners keeper to secure the win for the away side.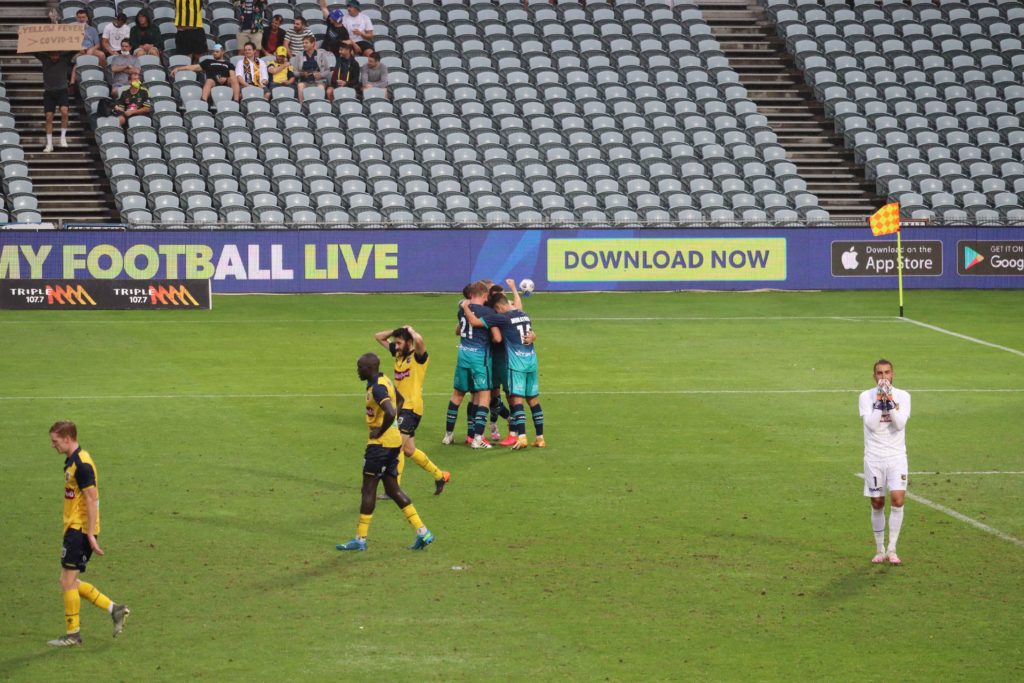 For Wellington, their first win of the 2021 season has launched them up from the bottom of the table and will give them confidence going forward.
For the Mariners, a swift resettlement of their confidence will be needed to prepare for their next game, again at Central Coast Stadium, later this week on Wednesday February 3, against Melbourne City.
Haakon Barry