Toukley Neighbourhood Centre will soon have a new mural, painted by local artist Colin Miller.
The mural will include leaders and respected members of the Toukley community.
The Centre is a community hub, and provides essential information, advice, and support to the community, particularly to vulnerable and disadvantaged families.
Manager of the Toukley Neighbourhood Centre, Bronwyn Barnes, said the Centre was approached by Miller who wished to give back to the community which had supported him when he needed it most.
Miller said he had given paintings away in the past but had decided to paint a picture for everybody in the community to enjoy.
"I've been to the Toukley Neighborhood Centre before and thought that they were such lovely people," Miller said.
"I noticed they had this big blank wall, so I asked them if I could paint something for them."
Barnes said she immediately knew that the Centre must make use of Miller's fantastic talent as he was an artist with a real gift.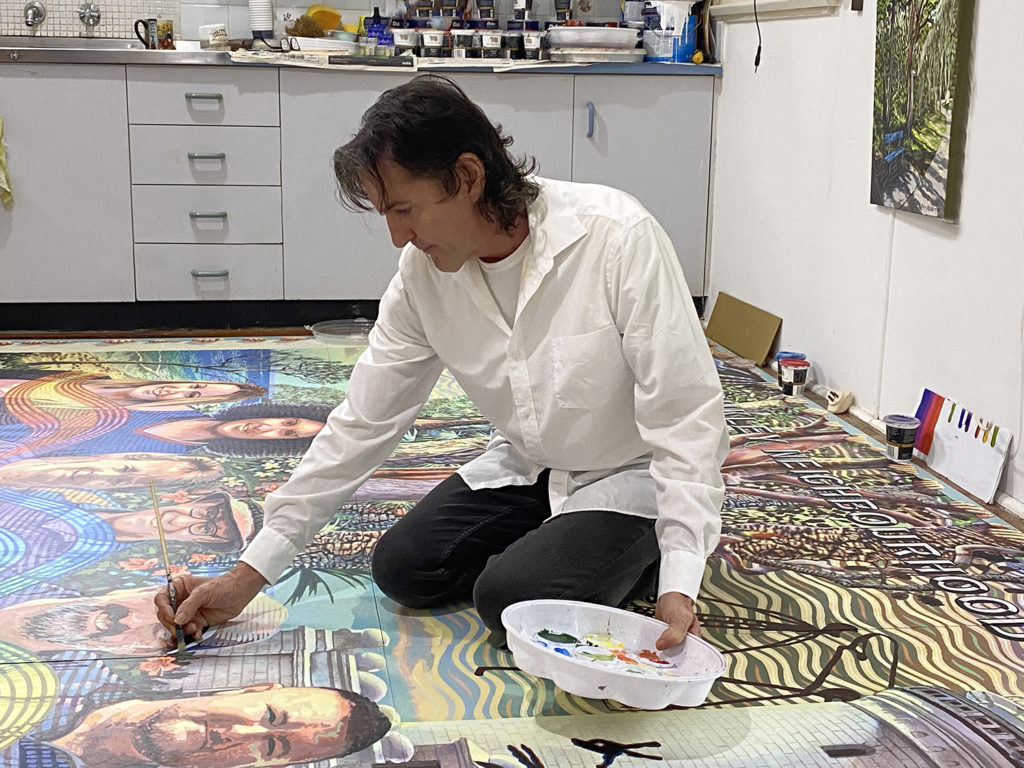 Once the project started to develop, the Centre consulted Toukley Public School and asked what the children wanted to see on the mural.
Barnes said the kids chose people who inspired them, and who lived and worked within the community, people like teachers, business owners, community workers, members of the council, and the Aboriginal community.
"The mural will be on display for the community, so it was really important for us to have it mean something to the children," Barnes said.
The Norah Head Lighthouse and the Wyrrabalong National Park red gums also feature in the background of the mural, which was suggested by one of the students as well.
Barnes said that Miller had been painting the mural on his kitchen and dining room floor since March, just before the community went into lockdown.
Due to the mural's size and not wanting to risk any damage, Miller hasn't been able to utilise his kitchen, so the centre has been delivering food regularly to his home.
"He has made such a huge sacrifice, to invest the hours, weeks and months to paint this project," Barnes said.
The mural will be mounted on the northern wall of the building, facing towards the Toukley Aquatic Centre car park, with Miller estimating to finish the artwork by early September.
Barnes believes that the mural will be a fantastic addition to the centre and is a special kind of project that will live on for a long time within the Toukley community.
Hayley McMahon