Five years after thousands of residents stood up against Gosford Council's planned sell-off of 25 local reserves and playgrounds, community group Save Central Coast Reserves is afraid many of the region's play spaces are once again at risk.
Group founder Sue Chidgey said an item in Central Coast Council's Draft Local Strategic Planning Statement (LSPS), now on public exhibition, had raised a red flag with community members.
The item calls for an audit to review the use of small parks and engagement with the community in consultation on how they might be better used.
"The way communities use open space is changing," the draft plan says.
"Multi-use destinations that cater to a broader spectrum of the community are increasingly popular.
"Many small, single-use destinations are now ageing and underutilised in some areas.
"Opportunities to consolidate our open space assets should be considered in areas where other opportunities for parkland exist."
Chidgey says if the draft goes through, specific parks could be targeted.
"I just want to nip that in the bud, so we don't have a repeat of what we went through to save those 25 parks in 2015," she said.
"My worry is that they're considering taking away the suburban small-pocket parks to replace them with large regional playgrounds.
"I believe there should be adequate green spaces and playgrounds within each suburb and a mum should be able to put her child in a stroller and walk to a green space."
Chidgey said she had written to all councillors outlining her concerns.
"There's high-rise and medium density in so many suburbs now we just have to protect and maintain what we've got," she said.
"In a lot of cases we need to improve the green spaces we have.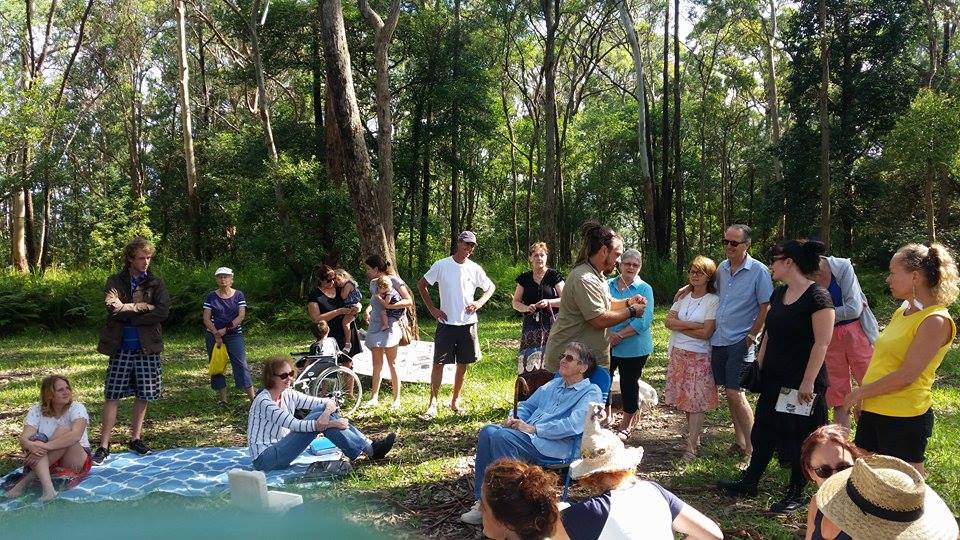 "When we won that campaign in 2015, we managed to have one reserve renamed and it now has tables and benches and $150,000 was spent on a new park at Bensville.
"I want residents to be aware that they need to cherish what they've got so they don't lose it.
"Community assets are so important and once we lose them we're not going to get them back."
Chidgey said a further concern was that the introduction of a Local Planning Panel for the Central Coast would see elected councillors having "little or no say" in future open space developments.
Submissions sought
She is urging concerned residents to put in a submission on the issue at https://www.yourvoiceourcoast.com/lsps before the deadline of June 8.
"If you are concerned that our small suburban reserves, playgrounds and greenspaces could be targeted again please complete the short submission form.
"The touted idea to reassess the value of local reserves, playgrounds and greenspaces is on page 39 of the Summary document."
Mayor Lisa Matthews said she also had some concerns, with the former Wyong Council having a history of selling off land.
However, she said the plan would come back to the Council for deliberation and that the LSPS was an important long-term framework for growing the region in a manner that preserved its natural attributes and improved quality of life.
"Our community's opinion is highly valued, and the draft Local Strategic Planning Statement has been guided by the extensive community consultation undertaken for the preparation of the Community Strategic Plan 2018 and draft Urban Spatial Plan," Cr Matthews said.
"I encourage the community to take this opportunity to now have their say on the Draft LSPS."
Source:
Media releases May 10 and May 11 and interview May 12
Sue Chidgey
Interview, May 12
Central Coast Mayor Lisa Matthews
Reporters: Sue Murray, Merilyn Vale and Terry Collins