The independent review into Central Coast Airport at Warnervale started on December 20 and a public forum will be held in February.
Anyone can attend the forum on Friday, February 28, from 2pm to 5pm, however, people who want to speak at the forum must register. The forum will be held at Central Coast Council's administration building at 2 Hely St, Wyong. Written submissions are also being accepted until 5pm on Friday, February 28.
Parliamentary Secretary for the Central Coast, Adam Crouch, said the review aimed at reducing the current uncertainty for airport users and to determine the best way to manage and regulate the airport in the future.
He said planning expert, Abigail Goldberg, was appointed as the reviewer, with support from aviation specialist, Peter Fiegehen.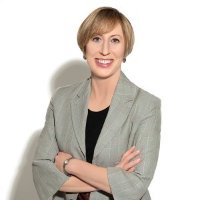 "Ms Goldberg has extensive experience in infrastructure, resources, urban planning and transport, both in Australia and overseas," Crouch said. "She is the Chair of Ryde and Willoughby Local Planning Panels and an Associate to the University of Technology, Sydney, Institute for Public Policy and Governance, as well as an advisor for a range of government agencies including NSW Treasury and Infrastructure NSW.
"Mr Fiegehen is a Director of the Pacific Region for the Air Traffic Control Association and has international experience in corporate, government and defence aviation industries. "He is a qualified subject matter expert in airport management," Crouch said. The review is expected to be provided to the Government at the end of March.
"Warnervale Airport is a critical asset for our region that is training our next generation of pilots and enabling medical evacuations and bushfire emergency responses to take place," Crouch said. The review will look at the airport's operations under the Warnervale Airport (Restrictions) Act 1996, and assess how the airport should be managed and regulated into the future.
Crouch said it would consider a wide array of aspects, including its provision for flight movements and runway length, how the airport was run and how well the Act interacted with other legislation. "The review will also compare Warnervale Airport to others of a similar scale in NSW and Australia," he said.
"While the review will consider the impact of the Act, commercial decisions about the airport are a matter for Central Coast Council, as its owner," Crouch said. The Department of Planning, Industry and Environment will continue its pause on compliance action at the airport during this period.
Source: Media release, Dec 19, 2019, Jan21, 2020 Adam Crouch, Parliamentary Secretary for the Central Coast Advertisement, Jan 22 NSW Dept Planning, Industry, Environment