Diggers@The Entrance took out the top spot for the Central Coast in the 2022 Your Local Club Perfect Plate Awards, impressing the voters with their Signature Beef Cheek Dish.
More than 160 club eateries from 142 clubs across NSW created a special competition dish for their menu, with members and patrons invited to score the meals out of five and cast their votes between May 6 and June 19.
Three state-wide winners and 13 regional winners were announced at the Perfect Plate Awards Night on Thursday, July 21.
Diggers@The Entrance was up against 11 other Central Coast clubs and took home the win with their Signature Beef Cheek Dish.
Club Marketing Manager, Tara Muir, said the community, club and chefs were "absolutely chuffed" that they won.
"We have the plaque hanging up in the club, and the dish is back on the menu, so anyone in the community interested in trying the winning dish can get that chance," Muir said.
"Our head chef, Bevan Johnson, had it on and off the menu to get a feel for its popularity, and it was well received…so he decided to enter it, and we got the best result possible!"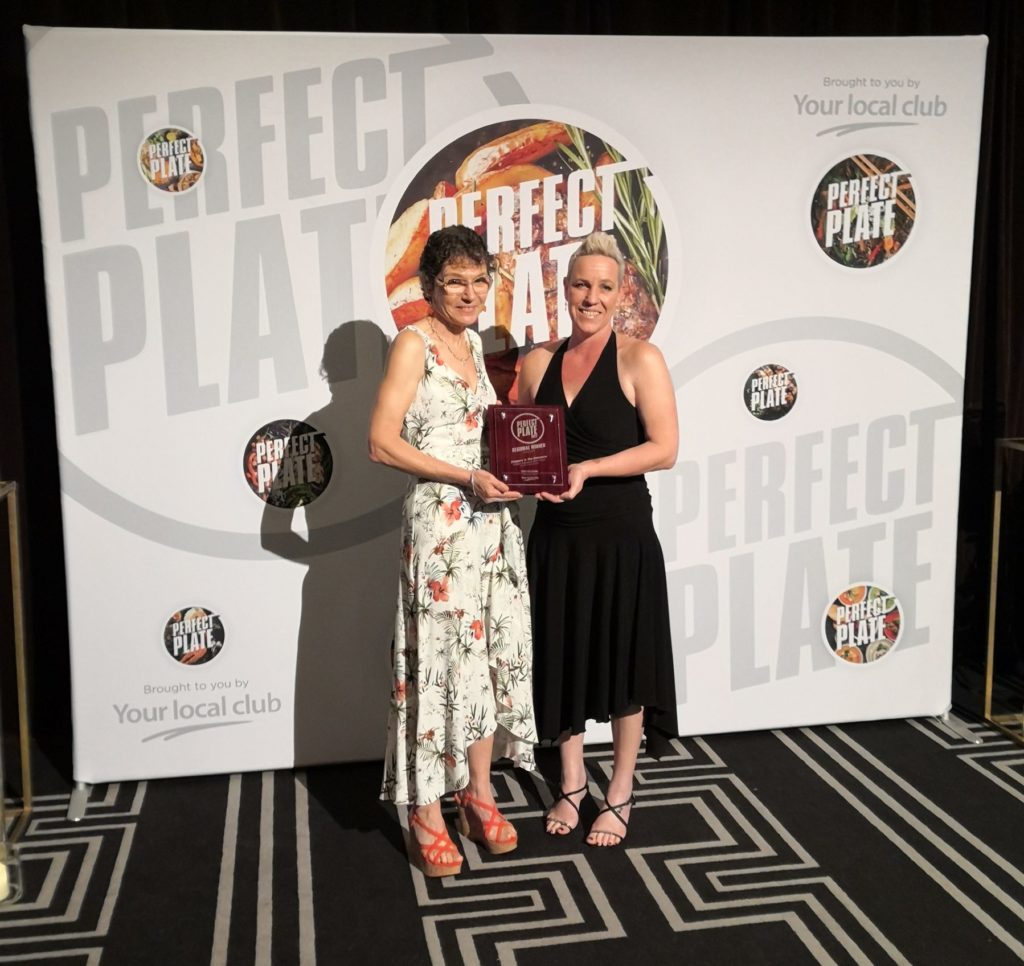 Head chef, Bevan Johnson, said the dish was meant to be a deconstructed sausage roll that was then tweaked and changed over time.
"We initially had potato mash and changed it to parsnip mash because it tasted better, then we changed to Dutch carrots because they look better, and we cook the meat for a very long time," Johnson said.
"We seal it off, braise it, and slow cook it over 24 hours; it's marinated in rosemary, oregano, red wine & garlic…there is a fair bit that goes into the prep, it's extra trimmed, so there's absolutely no fat.
"It's really tender slow cooked beef, in a red wine jus, thin old school French gravy, made with beef stock, so there's a lot of flavours, with a medley of vegetables, carrot, onion, potato to undercut the saltiness & richness of the beef cheek."
NSW diners purchased over 48,000 Perfect Plate dishes during the competition with ambassadors and celebrity chefs, Manu Feildel and Colin Fassnidge, impressed by the quality of the cuisine.
"We were blown away by the calibre of the Perfect Plate dishes in 2021, but clubs stepped it up a notch this year," Manu said.
"I was fortunate enough to sample everything from osso buco to gochujang soft shell crab, the club chefs were so passionate about what they do, and you could really taste it in their food."
Hayley McMahon