The winners have been announced in Central Coast Local Health District's (CCLHD) community breastfeeding art competition, with voting in the people's choice category set to close on June 30.
The competition is an initiative of CCLHD's Breastfeeding and Infant Feeding Reference Group to celebrate World Breastfeeding Week in August.
"It was meant to happen last year but due to the COVID restrictions it had to be postponed because we couldn't collect the artworks," a spokesperson said.
"So we are celebrating the 2021 World Breastfeeding Week theme Protecting Breastfeeding: A Shared Responsibility in 2022."
A total of 11 artworks were submitted by members of the community and staff members.
All pieces were judged based on how they depicted the importance of protecting breastfeeding, represented breastfeeding support as a vital public health responsibility and encouraged action on protecting breastfeeding to improve public health.
Consideration was also given to how each artwork demonstrated the health benefits of breastfeeding, the challenges of breastfeeding and support for breastfeeding in our community.
The winners were: Rosie O'Donnell (photography winner); Leanne Sheppard (commended in the painting section); Victoria Barnfield (mixed media category winner); Monique Habib (winner of the drawing category); and Michelle McLellan (winner of the painting category).
The panel of judges included Director of Nursing and Midwifery Gosford and Woy Woy Hospitals, Colleen Vandy, Acting Director Women Children and Families, Leanne Roberts, Manager Aboriginal Health, Steve Ella, Nerida Carter from the Australian Breastfeeding Association and Liana Magrath from Gosford Regional Gallery.
All entries will be on display at Gosford Hospital until June 31.
You can explore the artworks and choose your favourite before people's choice voting closes on June 30 at www.surveymonkey.com/r/3J6ZQYQ.
The people's choice winner will be announced in CCLHD's virtual gallery during World Breastfeeding Week (August 3-7).
Voting is limited to one per person.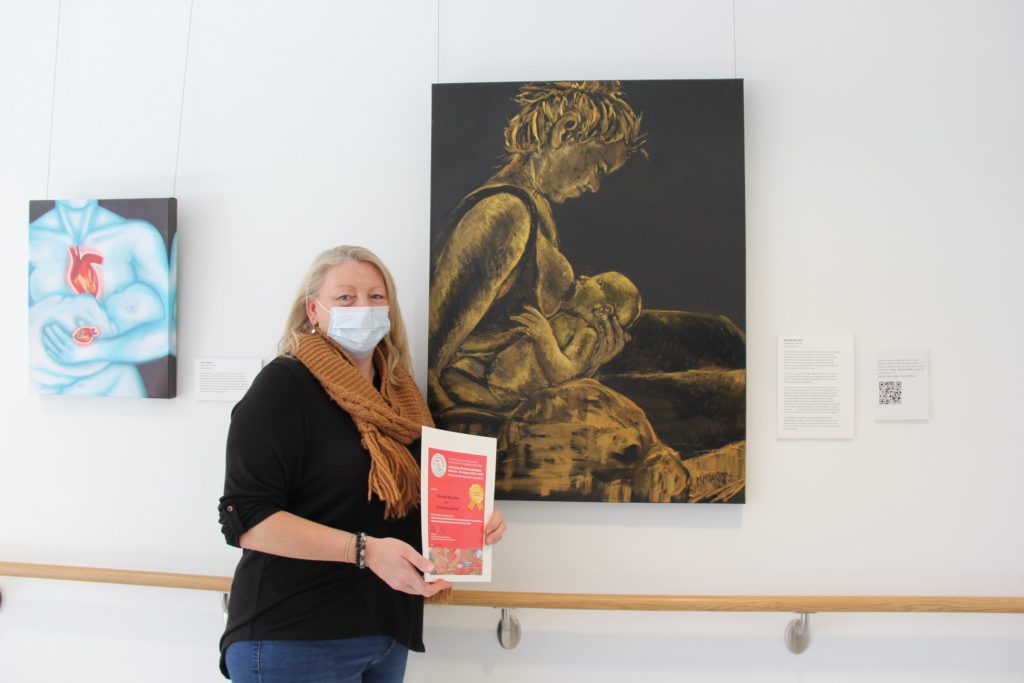 Source:
Media release, Jun 15
Central Coast Local Health District