This Saturday, June 25, the rejuvenated 5 Lands Walk returns after three years, with more art, indigenous culture and nature than ever.
Busways is urging those participating in the event to improve the experience by leaving the car at home and using public transport and free event buses.
"Busways is providing free shuttle buses along the 5 Lands Walk route, so you can avoid parking hassles and visit all the Lands regardless of agility level," Busways Head of Marketing and Customer Experience, Donna Frith, said.
"The shuttle buses make it easy for young families, the elderly, people with mobility issues and the general public to enjoy the experience, as you can walk part of the 5 Lands Walk and then hop on one of the Busways' shuttle buses to get you to the next beach or go back to the start.
"We've supported this iconic event connecting people to place since 2014 and we hope people will turn out in droves this weekend and take public transport to support the event."
A Busways banner will mark each bus stop.
There will be shuttle buses from Ettalong Wharf to MacMasters Beach and return from 7am to 5.30pm, coinciding with ferry arrivals.
All of the Busways shuttle buses are wheelchair and mobility friendly and there will also be some disability parking spots near each Surf Club.
5 Lands Walk' Senior Tourism Cultural Officer, Kevin Duncan, said Busways' contribution was invaluable, with approximately $3M generated into the local economy due to the event.
Now in its 15th year, the 5 Lands Walk provides spectacular insight to the breathtaking land and seascapes along the 10km coastal trek from MacMasters Beach to Terrigal.
---
It is timed to acknowledge the traditional importance of the humpback whale to the Darkinjung Community, taking place at the peak of the northern migration along our shores.
In addition to the festival and walk on June 25, the program also includes a world class Opening Ceremony on Friday night, June 24.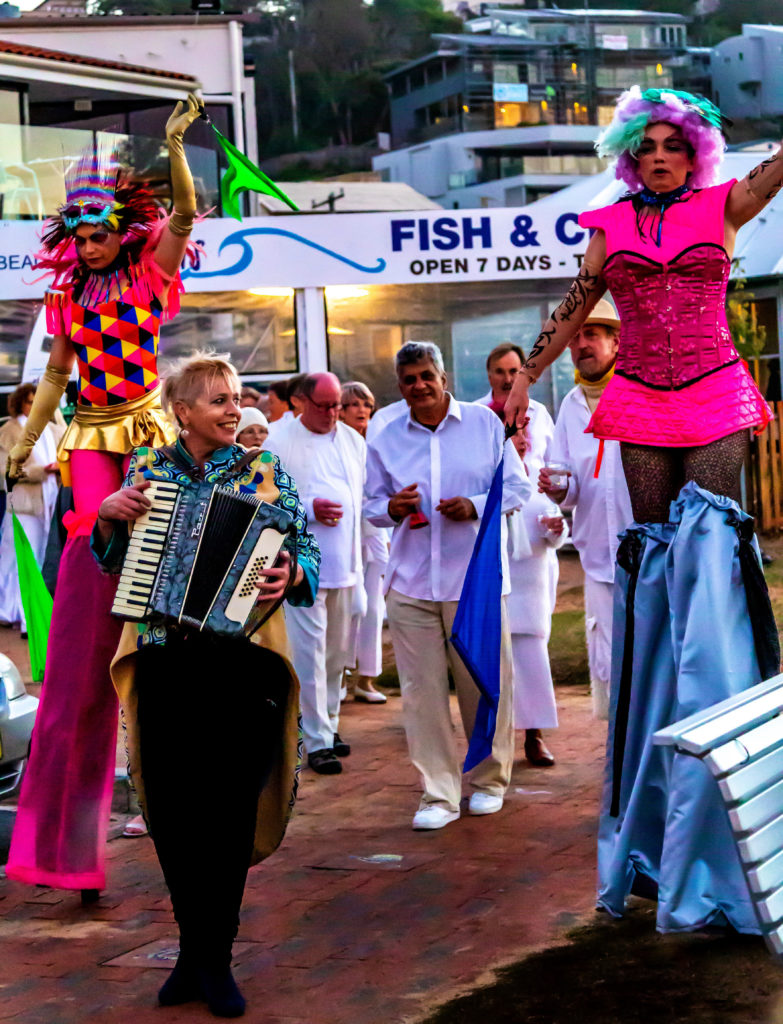 Further details and registration for the 5LandsWalk Weekend can be found at www.5landswalk.com.au.
Visit www.busways.com.au/nsw or www.5landswalk.com.au/transport-parking to view the free shuttle bus timetables.
Terry Collins