Peninsula resident Shery Stinton, who runs the I Love Ettalong Facebook page, is stepping up her campaign to see lighting installed along the Ettalong foreshore and has already attracted more than 130 signatures on her newly relaunched petition.
Stinton first raised the issue 12 months ago, but Central Coast Council Administrator Rik Hart advised all signatories to the original petition that Council would not foot the bill for the project, which Stinton estimates would cost $5,000-$10,000.
With Council's finances in better shape, she feels the time is right for a renewed push, with the idea also favoured by the Peninsula Chamber of Commerce.
"There is not one single light from The Box [restaurant] all the way to Ettalong Point," she said.
"It's a safety issue, primarily.
"I dropped it a year ago because I really hoped something would happen in summer, but in May I went down there for my birthday – and even the bollards in the carpark weren't working.
"I was urged to start things up again.
"It needs to be safe for someone to walk from Diggers and the area around it to the Box after dark – when The Box closes, all the lights are gone."
Stinton is suggesting a couple of pinpoint lights from the Box along to Ettalong Point.
"I don't mean huge lights – just ground level non-intrusive solar lighting," she said.
"The main problem area is where the trees are near The Box.
"We want to enjoy the foreshore for a few hours after twilight like other seaside towns do.
"It would also add to the friendly village atmosphere of Ettalong."
The Let There be Light in Ettalong petition says the lack of lighting makes residents feel unsafe.
It suggests not just solar powered lights along the path but also lights in the trees themselves, similar to those outside the entrance to Woy Woy oval.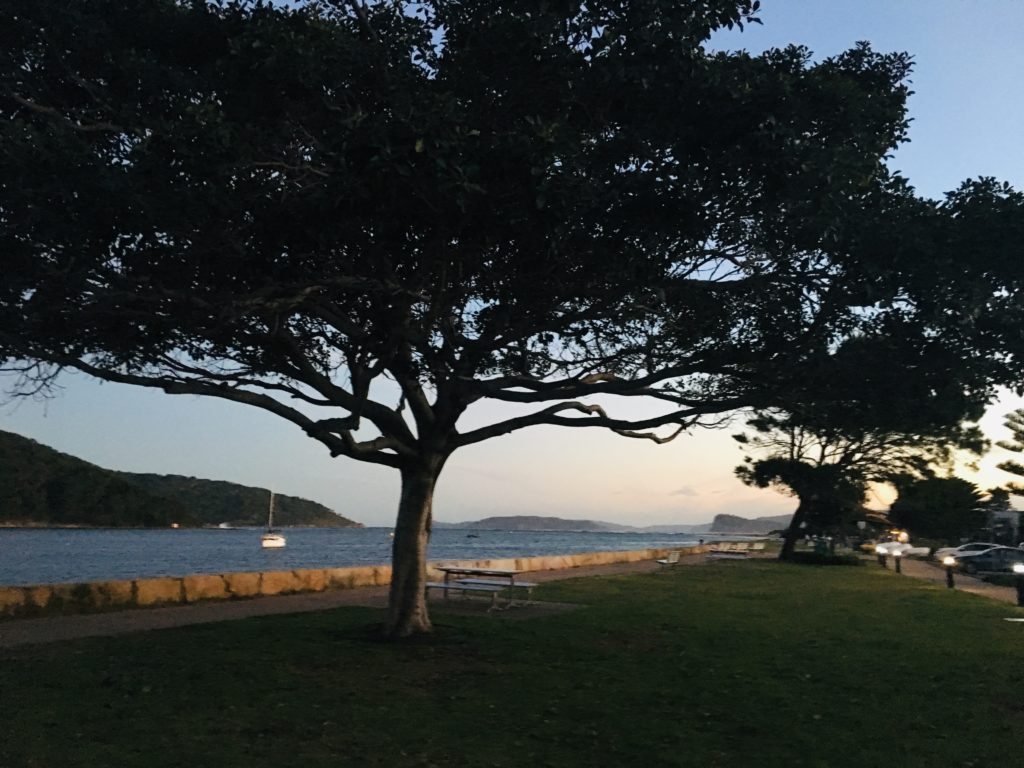 It also says enhanced lighting could potentially bring more visitors to the area, increasing business for local eateries and other businesses.
"At the moment there are bollard lights around the parking area and playground but not further along to light the path where people like to walk," Stinton said.
Peninsula Chamber of Commerce president, Matthew Wales, said the chamber was always supportive of improved lighting, particularly in public spaces, because of obvious safety benefits.
"These would go hand in hand with CCTV cameras along the foreshore," he said.
"We would want to ensure the lighting was adequate but did not impact on local residents.
"Design is extremely important – we would support lighting with no adverse impacts but still delivering safety benefits.
"Energy efficient options such as solar lighting would be a great initiative as long as they weren't too intrusive visually."
A spokesperson said that Council appreciates the community's interest in the Ettalong foreshore and is aware of the proposal being put forward, including the petition.
"While a small number of bollard lights have been provided in this area to guide pedestrians between The Box Café and the nearby foreshore car park, Council does not generally provide lighting of foreshore and pathway areas for reasons such as the volume of recreational areas and associated cost, maintenance, impact on neighbouring properties and anti-social behaviour," the spokesperson said.
"Council will await the submission of a formal proposal providing details of Let there be light in Ettalong, which will be considered by Council officers and a response provided."
Ettalong resident Di Bartok said locals can't understand why the town is not considered important enough to have lights on the foreshore walkway – not for aesthetics, but for safety.
"People like to walk their dogs, or exercise, after work when it is getting dark," she said.
"We feel darkness, not light, encourages anti-social behaviour and low-lying lights or fairy lights in the trees would not disturb residents living opposite."
You can sign the petition at https://www.petitions.net/let_there_be_light_in_ett or via the I Love Ettalong Facebook page.
Terry Collins