The Pearl Beach Arboretum Ephemeral Art Trail (PBEAT2022) is now up and running, providing a lovely outing for groups of family and friends.
An opening was held on Saturday, June 11, including a smoking ceremony, music by Tim Selwyn of Girri Girra and a visit by the new Member for Robertson, Dr Gordon Reid.
There are 25 highly creative art installations responding to the work of the Pearl Beach Arboretum in promoting nature conservation – all in a beautiful bushland setting.
PBEAT2022 is open to the public for free during daylight hours until Sunday, July 17.
On weekends the Arboretum Cottage will feature local artists displaying their works and other workshops and events.
PBEAT2022 artists competed for a first prize of $3,000, a $1,000 runner-up prize and a $1,000 People's Choice Award.
The prize money is sponsored by Belle Property Central Coast.
The prizes will be announced at a Bush Dance in the Arboretum on Saturday, July 9, from 2-pm.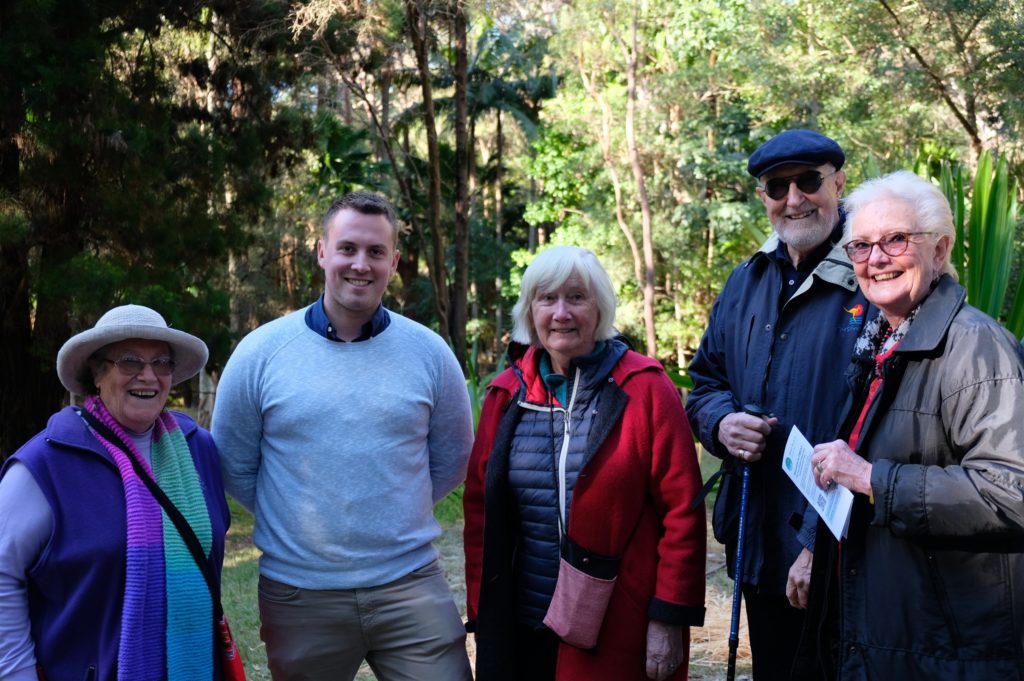 For more information go to https://www.pearlbeacharboretum.org.au/ or email pbeat@pearlbeacharboretum.org.au.
Source:
Media release, Jun 14
Pearl Beach Arboretum