Violist Suzie Kim of Point Clare was one of dozens of young people from all over the state to take part in the Australian Romantic and Classical Orchestra's popular Young Mannheim Symphonists program in Sydney recently.
The program culminated in a celebratory concert of Mozart, Beethoven and Mayer.
The 2022 Young Mannheim Symphonists NSW Intensive took place at the Santa Sabina College in Strathfield, with the final concert held at Hills Grammar School at Kenthurst.
Students aged 11–23 attended from all over NSW and the ACT, along with three emerging artists from interstate.
The program was directed by orchestra co-artistic directors, Rachael Beesley and Nicole van Bruggen.
Directors and tutors were principal musicians of the Australian Romantic and Classical Orchestra – professionals who specialise in historically informed performance (HIP) on period instruments.
Kim, 21, said it was unlike any program she had done before.
"It was quite different to what we experience at uni; that's why a lot of students come back in successive years," she said.
"It was a safe space to experiment with the knowledge you have."
Kim, who attended Central Coast Grammar School, is now in her fourth year of studying for a Bachelor of Music Education degree at Sydney Conservatorium, specialising in historically performed performance.
"We take a piece from the classical period and try to replicate it as closely as we can to the composer's intent at the time it was written," she said.
"We learn from instruments available from around the time the piece was written and then we research context around it – when it was written, who by, and why.
"We consider the influences the composer was under and then collate all the evidence and make informed decisions on how to approach the piece."
While she is preparing to become a high school or primary school teacher, Kim said she would also explore performance options when she completes her degree at the end of the year.
"I have had many opportunities in the past few months and am considering doing further studies in performance elsewhere," she said.
"I would love to teach but I'm young and would also like to perform."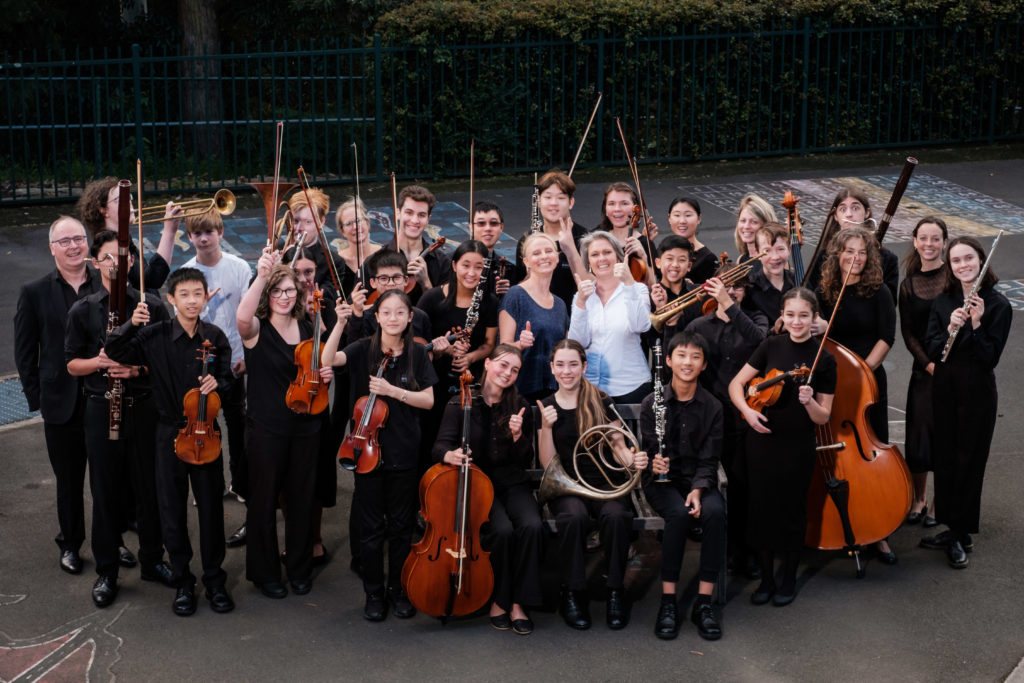 Program Director Rachael Beesley said the program provided a unique youth orchestra experience.
"The students have the practical experience of playing on period instruments, learning about the nuances of the sounds and textures of these instruments, as well as benefitting from the excitement of playing side-by-side with our professional tutors," he said.
The Young Mannheim Symphonists National Winter Academy is set to take place in Sydney in July.
More information is available at www.arco.org.au/yms-2022.
Terry Collins