Some humorous, quirky and creative characters have been appearing in Yarramalong Valley lately – and they've been the talk of the town, along with some friendly rivalry.
It's the Valley's annual Scarecrow Competition, which attracts visitors from near and far to see the imaginative entries lining the roads of the valley.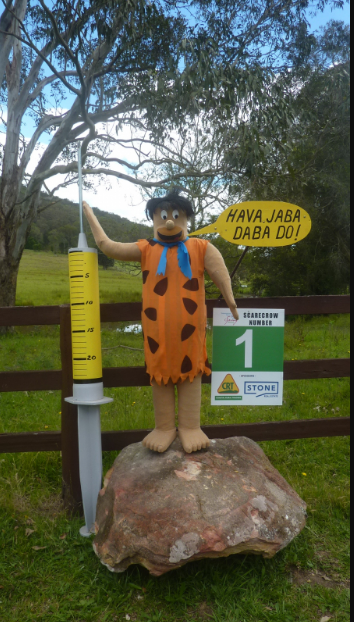 Most are along Yarramalong Rd and there are signposts to others.
The scarecrows often reflect the year that's been and many entries for 2022 are inspired by COVID or the floods, as well as popular characters from children's shows.
This is the final week of the scarecrow competition, with votes taken until Sunday, May 15 and the winner announced later that day.
The scarecrow competition is part of Yarramalong's annual Spring Festival, which began in 2008 to raise funds for community groups and introduce visitors to the Coast's hinterland.
This year, organisers decided to stage the scarecrow competition in May, instead of September, as in the past 13 years.
The public can see the scarecrow entries online, too, then vote on their favourite, at the Wyong Creek Hall website: wyongcreekhall.com.au
Sue Murray