April showers weren't enough to dampen the spirits of Central Coast locals last weekend as hundreds flocked to the Alive plant-based festival in Kibble Park.
Organiser Glenn Fraser said visitors travelled from as far as Illawarra and the Blue Mountains to celebrate the best of local vegan cuisine, wares and entertainment.
"Many fan-favourite providores from the Sydney vegan scene also made a very early morning trek to offer the chance for Coasties to sample their tasty wares," Fraser said.
"To be able to put on a vegan event like this for the Coast and see the support we've had, from both volunteers and visitors, shows me that Alive is here to stay on the local calendar."
Fraser said colourful cuisines from Venezuela, Thailand, Turkey, Spain, China, India and Lebanon flavoured the day's menus.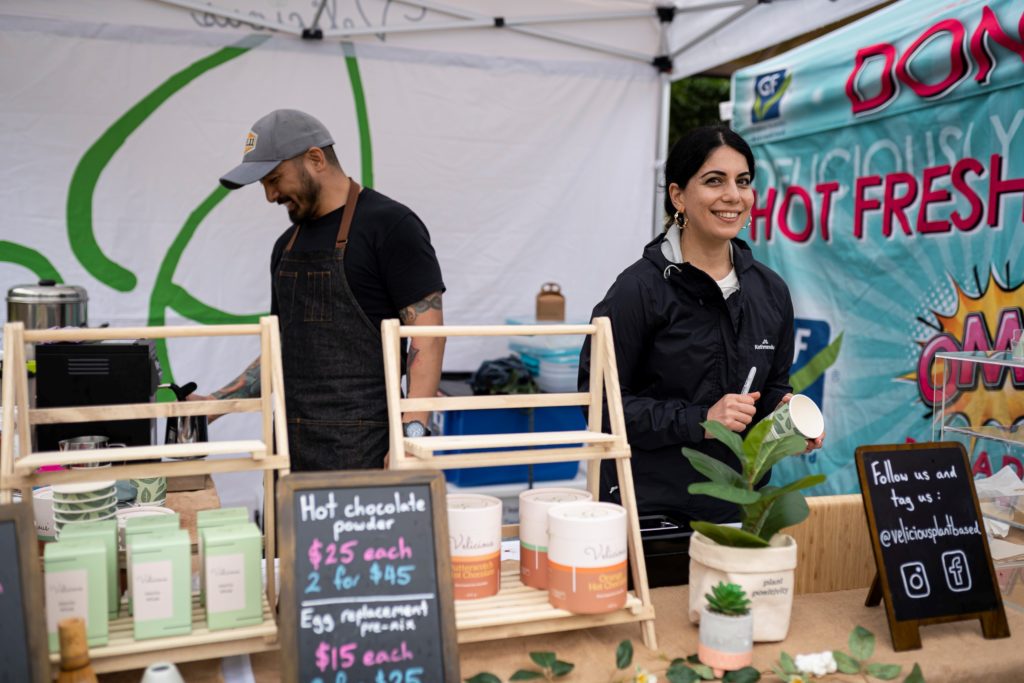 "There were cupcakes, doughnuts, cookies, fashions and even wild-sourced coffee from Colombia, demonstrating first-hand to locals that plant-based eating is as tasty as it is good for the planet," he said.
Source:
Media release, May 2
Alive Fest