After several years in the planning, shovels will soon hit the ground to begin work on the long-awaited Central Coast Quarter development on the old Gosford Public School site at the southern end of Mann St.
The NSW Department of Planning and Environment has formally approved the proposal for the first of the development's three towers.
The northern tower is set to deliver 136 apartments and 621sqm of ground-floor retail space, along with four-level basement carpark accommodating 181 vehicles and 63 bicycles.
The 25-storey $52M tower, known as The Waterfront, will overlook Brisbane Water and is expected to invigorate an underutilised part of Gosford and set a new standard for mixed-use projects.
St Hilliers Development Director, Justyn Ng, said the project is projected to generate 105 construction jobs and 21 operational jobs when complete.
"We are delighted with this approval as it enables us to make an important contribution to Gosford with high-quality housing, many new job opportunities and some great improvements to the local area for the benefit of the whole community," he said.
Designed by architects DKO, Central Coast Quarter takes its cues from its waterfront location with ample open parklands.
Ng said The Waterfront tower, launched to the market in late 2021, has already sold strongly.
"The sales demand has continued, and even accelerated this year, which indicates to us there's a pent-up demand for a project of this kind," he said.
The tower's penthouse, spanning 251sqm, has already sold for $3.2M.
St Hilliers hopes to break ground on The Waterfront around mid-year with a design competition for the next stage of apartments and retail space for Central Coast Quarter will to be held later this year.
Parliamentary Secretary for the Central Coast, Adam Crouch, said approval for the tower would signal to investors that Gosford is open for business.
"This $52 million development will see 136 new homes and more than 600 square metres of space for shops built next to Gosford City Park and within walking distance of Central Coast Stadium and the train station," Crouch said.
"We've worked hard to ensure the settings are in place through the Gosford City Centre Revitalization Plan to drive investment and create new jobs, homes, and infrastructure.
"This development, which includes new public open space, is a fantastic example of how the Government can encourage investment and good design.
"The developer worked closely with the City of Gosford Design Advisory Panel which was set up by the NSW Government to allow taller buildings if they demonstrated excellent design and didn't overshadow nearby public spaces."
Since the release of the Gosford City Centre Revitalization Plan in October 2018, $793M worth of development applications have been approved, Crouch said.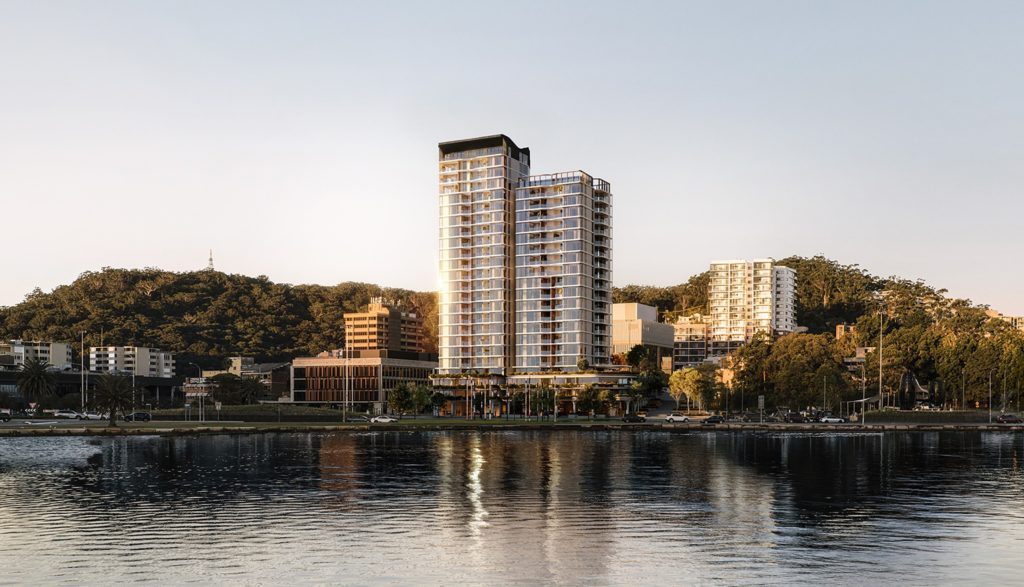 A further $649M of potential projects are under assessment or have been considered by the Design Advisory Panel.
Construction on Central Coast Quarter's northern tower is due to start in June and is scheduled to be completed by early 2024.
For more information, visit www.planningportal.nsw.gov.au/major-projects/projects/central-coast-quarter-stage-1-northern-tower.
Terry Collins