There's always a lot of hype and buzz in the air, online and offline when a Japanese manufacturer announces the upcoming release of an iconic car. The 2022 Subaru BRZ Coupe S which is what we tested here, is no exception to this hysteria.
It's understandable though, especially considering how successful the first iteration of the BRZ/86 was, and has been since its launch in 2012. They're not uncommon. In fact, they're everywhere, and more often than not, they're being driven by young adults.
Any wonder then that the first 500 units of Subaru's new coupe are already spoken for. Toyota will most likely find itself in a similar situation when it finally launches its version of the new model, in the form of the GR 86.
We were lucky enough to be loaned not one, but two BRZs, the first with a manual transmission, in Sapphire Blue Pearl.  The second came with an automatic transmission, this time in World Rally Blue Pearl, Subaru's signature paint code.

Having driven multiple iterations of the first generation BRZ (and its 86 sibling), we could hardly contain our excitement, especially for the manual gearbox. And while there aren't bucket loads of changes, the new models are simply so much better.
Firstly, the BRZ's front end has been redesigned, and new headlights and front bumper make it look sleeker. It's more aggressive and sporty. The side profile is also a thing of beauty, despite the removal of fender and mirror mounted side indicators.
The rear completes the entire car. Basically, it's a baby Honda NSX. We're all about that, it's a truly sexy thing. But we're not focused solely on looks here. Performance is key too. The BRZ is now powered by a 2.4-litre flat four Boxer engine.
That powerplant is mated to either a 6-speed manual or 6-speed torque converter automatic gearbox. This combination allows for a maximum power output of 174kW and 250Nm of torque, delivered to the rear wheels.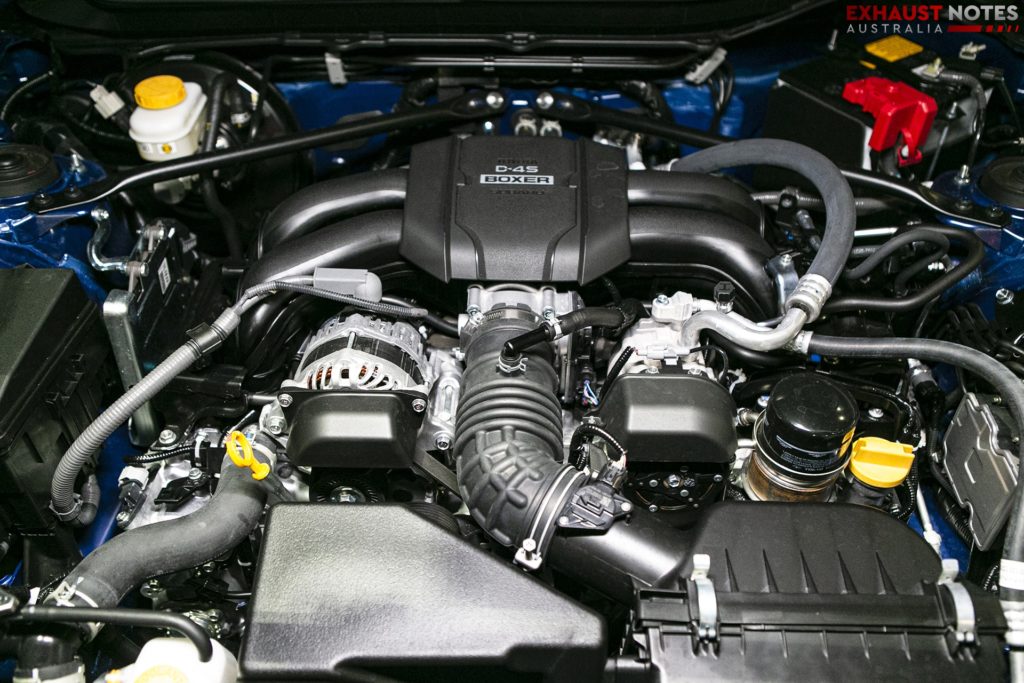 Drivability is amazing. The FA24, basically a 2.0-litre Levorg/WRX engine stroked to 2.4-litres, and without the turbo, takes off without hesitation and hits max torque at such low revs it's almost hard to believe. Throttle response is on another level.
Pricing for the 2022 Subaru BRZ Coupe S starts at $40,190 for the manual and $43,990 for the auto, with both plus on-roads. Subaru offers a 5-year unlimited kilometre warranty and capped price servicing.
For the price, the BRZ is a whole lot of car. It was designed for rear-wheel drive enthusiasts who plan to take it to the track or a skid pan, or for enthusiasts looking for a clean slate to build something to call their own.
We're sure it will excel in both those environments. To put your name down for the second allocation, you can visit Subaru Australia's website. As always, we recommend talking to a dealership, or visit someone like PriceMyCar to get the best deal.
By Paul Pascual
Our 2022 Subaru BRZ Coupe S test vehicles were supplied by Subaru Australia. To find out more, contact your local Subaru dealer. Pictures courtesy of J_Hui Design / Photography.