The PEP11 permit for offshore petroleum exploration has been officially cancelled, although the licence holder has already signposted a possible legal appeal against the decision.
Prime Minister Scott Morrison took the final step to reject the application for the Offshore Petroleum Exploration Permit PEP-11 last week, more than a year after it expired in February, 2021.
The permit allowed for offshore exploration along a wide stretch of the eastern coastline, with the Central Coast a likely drill site.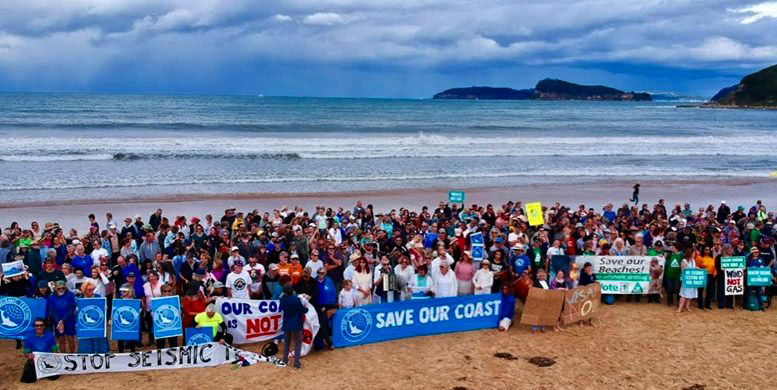 Morrison said the Government's decision under section 59(3) of the Offshore Petroleum and Greenhouse Gas Storage Act 2006 to propose to refuse the application had been formalised.
"PEP-11 is officially dead in the water," he said.
"I said the project would not proceed on our watch, and that is exactly what has happened.
"The decision has been finalised to ensure PEP-11 will not go ahead."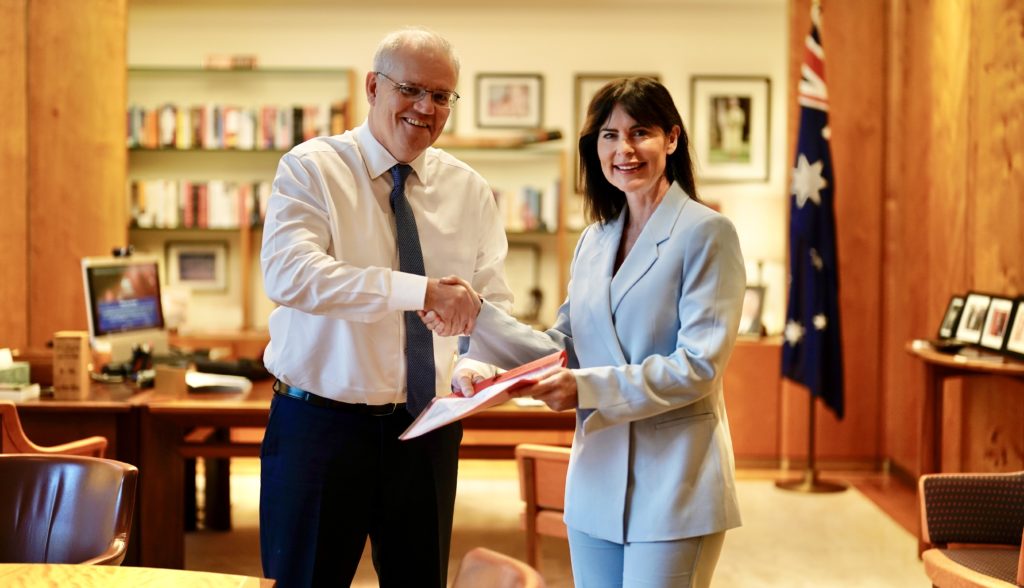 The decision was made with the agreement of the NSW Government as part of the joint Authority and the National Offshore Petroleum Titles Administrator (NOPTA) has advised the applicant of the decision.
The Petroleum Exploration Permit 11 has been at the centre of a community campaign that started in earnest four years ago by Newcastle woman Dr Natasha Deen
Her Save Our Coast campaign collected more than 80,000 written signatures, that were presented to Federal Parliament by Warrigah MP, Zali Steggall, in February 2020.
The Federal Labor and Liberal parties subsequently joined the NSW Government, the Greens and coastal councils in expressing their opposition to the proposal a year later.
Steggall then moved a motion in Federal Parliament in October 2021 that would have paved the way for a private member's bill to permanently kill off the permit, only to be thwarted by local member for Robertson, Lucy Wicks, who rose to speak against the motion.
Wicks said last week the decision to kill off PEP-11 was "fantastic news" for Central Coast residents.
"People who enjoy the surfing, fishing and boating lifestyle (know this) will be preserved for future generations," she said.
BPH Energy Limited and Bounty Oil & Gas, as the PEP 11 Joint Venture, announced that they have been given notice that NOPTA has refused the Joint Venture Application initially submitted on December 24, 2019 for a secondary work program variation and a 24-month suspension of the Permit Year 4 Work Program Commitment and the corresponding 24-month extension of the Permit Term.
"The Joint Venture has statutory legal rights to seek a review of the decision referred to in the notice under the Offshore Petroleum and Greenhouse Gas Storage Act 2006 and is obtaining legal advice on such review process," a spokesperson said.
Terry Collins