Big winners on the Central Coast from the Federal Budget, handed down on March 29, included low to middle income earners, working parents, first home buyers and motorists.
There was some short-term relief for those on the JobSeeker payment, but no long-term increases.
The Coast attracted more than $1.3B on infrastructure spending with $1B for a faster rail upgrade between Tuggerah and Wyong, $336M for the Pacific Hwy upgrade at Wyong, $51.2M for the Central Coast Highway-Tumbi Rd intersection upgrade and an $8.2M top-up for the Woy Woy commuter carpark.
After paying close to $2 a litre for petrol due to rising oil prices in the face of the war in Ukraine, Central Coast motorists should see some relief at the bowser with the Government cutting fuel excise in half.
This could lead to savings of up to 22 cents per litre, but the cut will only last six months.
To help with the increasing cost of living, low- and middle-income earners will get an extra $420 back on their tax returns.
The government's low- and middle-income tax offset is also back for another year, meaning some people may get up to $1,500 back at tax time.
While wages are set to be lower than inflation in the next couple of years, the Budget forecasts price inflation will taper off and wages will outstrip inflation by the middle of the decade.
Pensioners, carers, veterans, job-seekers and other eligible concession cardholders, plus some self-funded retirees, will get a one-off payment of $250.
The extra cash, to help with the cost of living, will be paid in coming weeks. But there is no increase in JobSeeker payments.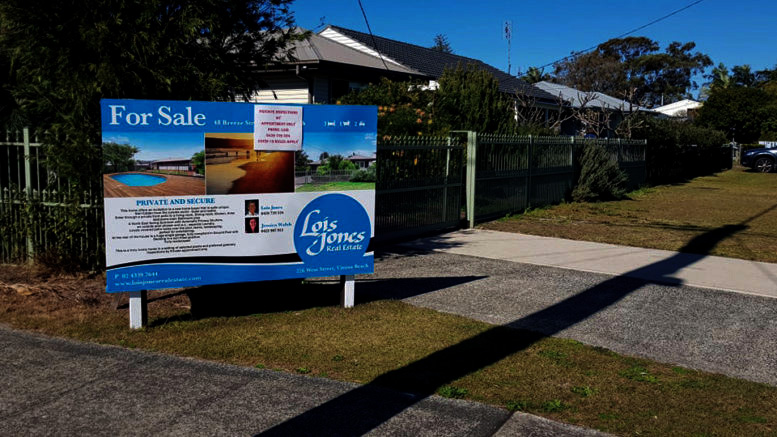 In good news for those hoping to enter the Central Coast property market, the government is expanding its first home buyers scheme, with new home owners now only needing a 5 per cent deposit to buy a house with no lenders mortgage insurance (LMI).
It is expanding the scheme from 10,000 places up to 35,000 places a year, but there are rules on who is eligible and how expensive the houses can be.
The Government is also creating a new regional housing scheme with 10,000 annual places from October 1 for first home buyers or people who haven't owned property in the last five years.
To access it, people have to either build or buy a newly built home in a designated regional area.
The Budget also includes money to extend the Family Home Guarantee scheme, aimed at helping single parents buy their first house or re-enter the property market, with just a 2 per cent deposit and no LMI.
Other budget highlights
RENEWABLES
The government will spend just under $250M over five years to support investment in low-emissions technologies, including hydrogen.
It will spend $148.6M over five years to encourage investment in "affordable and reliable power" which includes $84M for community micro-grid projects in regional and rural Australia.
But the spend on some key climate change agencies, including the Clean Energy Finance Corporation (CEFC) and the Australian Renewable Energy (ARENA), is set to fall by 35 per cent over the next four years.
PARENTAL LEAVE
A shake-up of the Government's Paid Parental Leave (PPL) scheme, combining two weeks of Dad and Partner Pay and 18 weeks of Parental Leave Pay, will mean mothers and fathers will be able to access the full 20 weeks and choose to split the leave between them. Single parents will now be able to access the full 20 weeks of parental leave.
The income test will be adjusted to include a household income threshold of $350,000 per annum.
HEALTH
Trodelvy, a drug used to treat a rare form of breast cancer, has been put on the Pharmaceutical Benefits Scheme, meaning some women will save tens of thousands of dollars.
The Government will spend $58M over the next four years towards helping women with endometriosis – this includes $16M for a specialised clinic in each state and territory and $25M to cover the cost of MRIs under Medicare.
Genetic testing for several conditions for couples who are planning to get pregnant will also become free as part of a new $181M program.
These conditions include cystic fibrosis, spinal muscular atrophy and fragile X syndrome. Tests can cost between $250 and $450, but will be free under Medicare (in most circumstances) from November next year.
The Government has also pledged $1.3B over the next six years for measures identified in the National Plan to End Violence Against Women and Children.
These include $54.6M over the next five years for the Keeping Women Safe in Their Homes program, which allows women to check for spyware on their phones and computers and sweep their homes for hidden cameras.
AGED CARE
Aged care workers on the Coast agitating for pay increases received no joy from the Budget, despite warnings from the Aged Care Royal commission that the sector is short of workers and existing workers are underpaid.
But the Budget does include $49.5M to subsidise 15,000 vocational education and training places for those already in or looking to enter the aged care workforce.
The Government will also fork out $340M to embed pharmacy services in residential aged care homes.
MENTAL HEALTH
The Government will invest $500M over the next five years in the next stage of the National Mental Health and Suicide Prevention Plan, including $42.3M for Lifeline and $14.8M for Headspace.
Australians on a mental health plan will again receive an additional 10 partially Medicare-subsidised visits to a psychologist, a measure first announced during the coronavirus pandemic.
Terry Collins