Normie Rowe has just about done it all.
Australia's first King of Pop, a Vietnam veteran, star of multiple stage musicals and a published author, Rowe is heading to the Coast in March 2022, joining fellow musical icons Jade Hurley and Dinah Lee for a very special concert.
Born in 1947, Rowe started out singing in the local church choir and playing with a high school band at the age of 14, performing with house bands before his first single It Ain't Necessarily So brought him into the public eye.
His second single I Who Have Nothing quickly followed, but it was his third single, a new spin on the Doris Day classic Que Sera Sera, which shot him to fame.
Rowe and his group The Playboys toured the east coast of Australia before a stint in the UK yielded two more hits – Ooh La la and It's Not Easy – which saw him crack the international market.
Rowe was famously conscripted in 1968, returning after a tour of duty in Vietnam to a changed pop scene in Australia.
Working largely in the clubs circuit through the '70s, he studied drama under the mentorship of Hayes Gordon and in 1987 landed the lead role of Jean Valjean in the musical Les Miserables, which he played to great acclaim in more than 600 performances.
"Hayes really opened my eyes to a whole new area of interest," he said.
"Musical drama for me is it, especially if it has a deep storyline – bring a character like Valjean to life is extraordinary."
Rowe has since appeared in leading roles in a string of musicals, including Annie, Chess, Evita, Cyrano, Get Happy and Oklahoma, and reprised his role of Valjean in the mid 2000s in South Australia.
In 2002 he featured in the acclaimed Long Way To The Top concert series which played to 160,000 people Australia-wide and in 2005 Rowe was inducted into the Australian Recording Industry Association (ARIA) Hall of Fame.
In that year he was also recognised by the Australian War Memorial as a National Hero.
He has become a leading advocate and spokesman for the Vietnam Veterans and is now an ambassador for Soldier On, a support organisation focusing on younger ex-service people dealing with physical and psychological effects of their war service deployments.
"I'd like to be able to say I don't have to do that anymore but there is still work to be done; there are still people suffering and anguished and as long as that is happening the work isn't finished," he said.
2007-8 saw the release of a collection of Rowe's recorded works detailing chronologically his recording career form 1965 to the current day.
Rowe continues to record, with his latest CD, Straight to the Heart, released in 2018.
In November 2016, Rowe released his autobiography, co-written with rock scribe, Ed Nimmervoll.
Normie, the Normie Rowe Story traces his life from his early days in suburban Melbourne.
"I don't have the tenacity to sit down and write a book but Ed had been a friend since my teenage years and he prompted the memories, recorded them and then wrote them down for me to look olver and make adjustments," he said.
At the age of 74 Rowe is still actively touring, working on major luxury cruise ships and only recently trod the boards again in a pro-am production of We Will Rock You in Perth.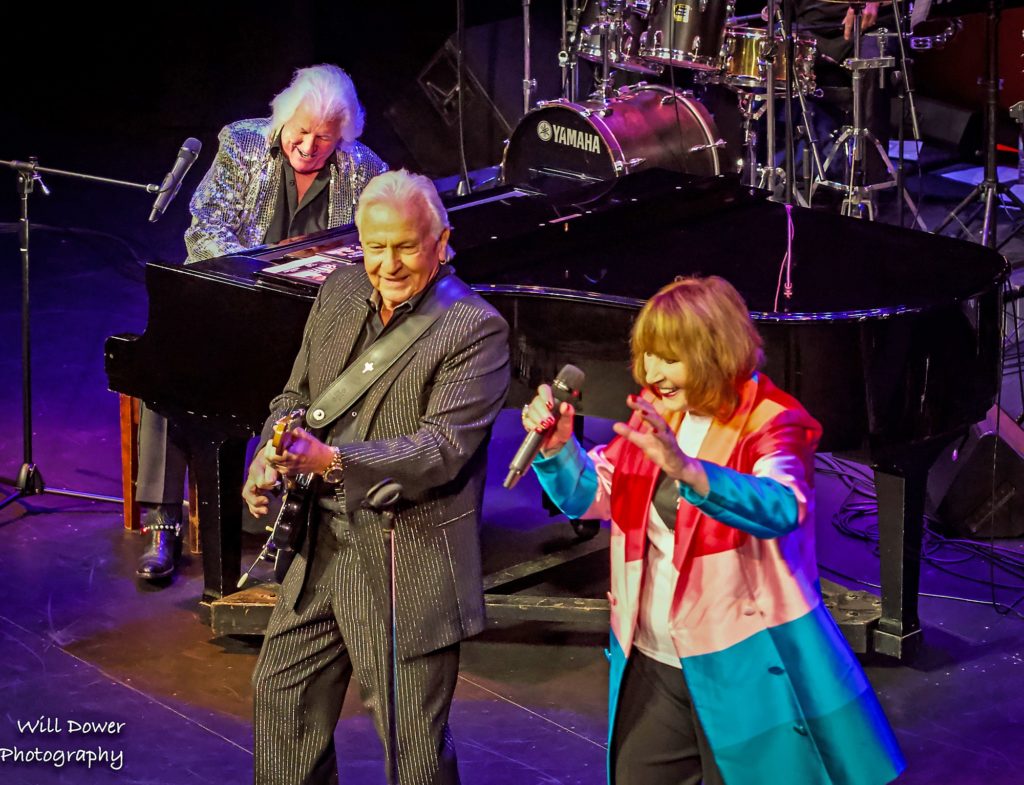 Rowe will join fellow musical icons Jade Hurley and Dinah Lee in the show 3 Legends in Concert at the Laycock St Community Theatre on March 24.
"Jade is hilarious even when he's not trying to be – he's wonderful on stage – and Dinah is the sweetest lady," he said.
"We're enjoying meeting the people who have helped make our careers and lot of younger people are coming too.
"We love to see the audience get involved and the joy we leave at the end is the biggest bonus."
Rowe will follow the 3 Legends tour with more tours over the next 12 months or sol with other fellow artists.
"We are also working on releasing an album around the middle of this year – songs which have not been available digitally before," he said.
"And I am always learning new music."
Terry Collins