It was boards up at Ettalong on Monday when a group of young people, who are living with low vision or blindness, and their families participated in a 'What's SUP' beach day aimed at developing confidence and autonomy.
From Newcastle to Sydney, and as west as Cessnock, 11 clients, aged three to 22-years-old, took part in the Guide Dogs NSW/ACT event.
The Stand Up Paddle Board (SUP) day included SUP lessons, SUP yoga, beach games and the option to learn how to play SUP Ball.
Seth Leggatt, aged 15, said he travelled up from Sydney for the event.
"It's been great – we've done a bit of paddling, a bit of SUP yoga which has been very fun and grounding and have been chatting to my friends and having a good time," he said.
"It's very important that these events go ahead – there are quite a few people that are blind, or who are starting to lose their vision, who may feel excluded from public activity.
"This provides an inclusive and safe environment [where] people can have fun and still interact with each other despite their disabilities."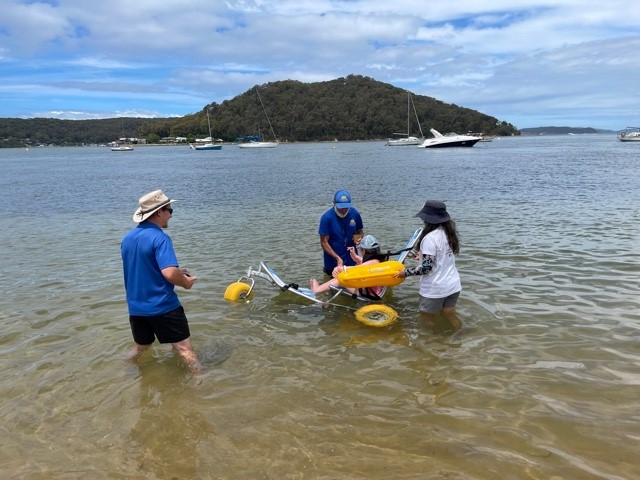 The program aims to develop self-confidence, self-efficacy and the independent mobility skills of all participants and help establish a leadership and mentoring role for young adult clients who work with the younger participants.
Jody Morris, Orientation and Mobility Specialist said along with being a great learning experience, holiday programs like 'What's SUP' also allow young participants to meet other people who are blind or have low vision.
"After all the disruptions of COVID-19, it's fantastic we can run our SUP event this summer," Morris said.
"It is such an excellent and important event for the local community and an opportunity for young people to come together, share experiences, learn new skills and have a really enjoyable day."
The day was arranged with the assistance and support of community partners Karl Herman Bombora Ettalong Beach Stand-up Paddleboard, Tina Vella from Yoga with Tina, Ocean Beach Surf Lifesavers and Ettalong Beach Diggers.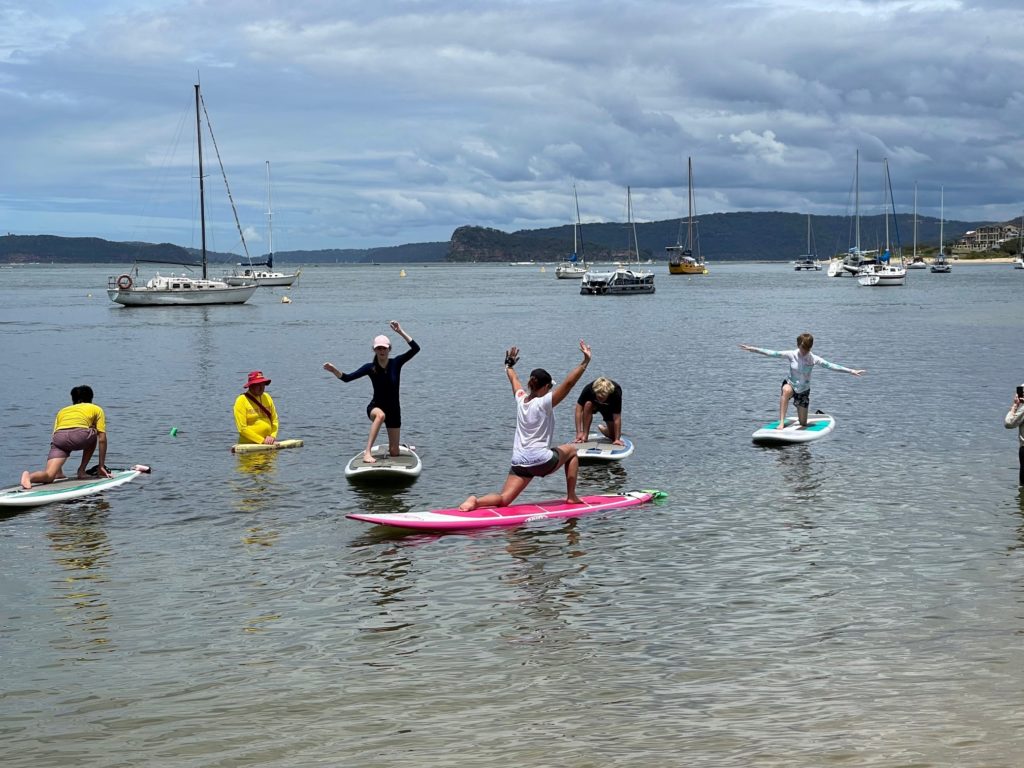 Ocean Beach Surf Lifesaver, Michelle Knox, said the team from Ocean Beach came down to provide water safety support to participants.
"All of the SUP activities will go out with members of our team …we do a briefing at the start of the day around the dangers of the ocean and what to look out for and some simple tips on how to alert surf lifesavers if you're in trouble by waving your hand above your head," Knox said.
"We also do some beach activities – we've done very similar training to Nippers; we've also been out on the rescue boards and … we will teach them some tube rescue.
"It helps build confidence in the water and on the beach.
"There's a lot of inclusive nippers around the Central Coast that you can join… we just adapt to the needs of who need that support.
"There's a lot of autonomy that we can teach, so even today, some of the activities we may use a bell to help sound where the flags are.
"Most of our volunteers here are students either on their university or school break … it's very rewarding for us."
After taking time for a spot of lunch, participants were then taken on a guide dog 'test drive' down the Ettalong waterfront.
Guide Dogs NSW/ACT will continue run Youth Programs in the school holidays throughout 2022.
To register interest, or for more information, email youth@guidedogs.com.au
Maisy Rae