Given the widespread impact on small businesses during the ongoing lockdowns, we're spending the lead-up to the festive season sharing inspiration for local gift ideas.
This week, we're chatting to Sonia and Janine from Nurtured Earth Organics about their infamous ginger beer and even getting a glimpse at their secret recipe.
We are Janine and Sonia, two community-spirited mums who believe that eating local sustainably grown foods not only creates healthy humans but plays a vital role in continued food security by supporting community.
We met many years ago at our children's play group and found we both had a passion to nourish our families well. A small co-op was formed and years later grew to become our business, Nurtured Earth Organics. We deliver fresh produce and grocery items to the Central Coast community every Monday.
We live by our 'Health is Wealth' philosophy and will always put people and planet before profit when making business decisions. Our local farmers are our heroes! Nothing beats Monday morning when our farmers arrive with the freshly picked harvest!
We have always made it a priority to gift nourishing 'Love Boxes' to families in the community each week who need a little extra love and support. The last two years has found more and more families in need. We are grateful to our customers who also generously donate. This year we are pretty proud to say we have sent out over $20,000 worth of nourishing food boxes.
A little off-shoot of our business is our nearly famous traditionally brewed ginger beer! We have found so many people have a memory of a parent or grandparent making ginger beer and we have brought this drink back to life. Our brew is nothing like the sugary drink people call ginger beer these days. This brew is not too sweet, it packs a decent ginger punch and the carbonation is created via fermentation. No yeast added!
We have it available to buy in our online shop or you can make your own. We have shared our recipe below.
Far more than a delicious drink, ginger beer deserves the 'health tonic' title. This brew has lots of beneficial bugs for your gut, works wonders for the digestive system and has anti-inflammatory qualities. Ginger is well known for use against motion sickness or nausea and hands down, this is the best cure for the festive season hangover!
Our ginger beer is cold pressed and not heated at any stage of the process. We do add sugar (you have to, to create fermentation) but don't let that put you off! The majority of the sugar is used in the fermentation process and we use rapadura sugar which is unprocessed sugar cane that still contains nutrients. The end result is a fizzy drink with a good ginger kick, a taste of lemon and not too sweet at all.

DIY Christmas Brew. Here's our 'secret' recipe: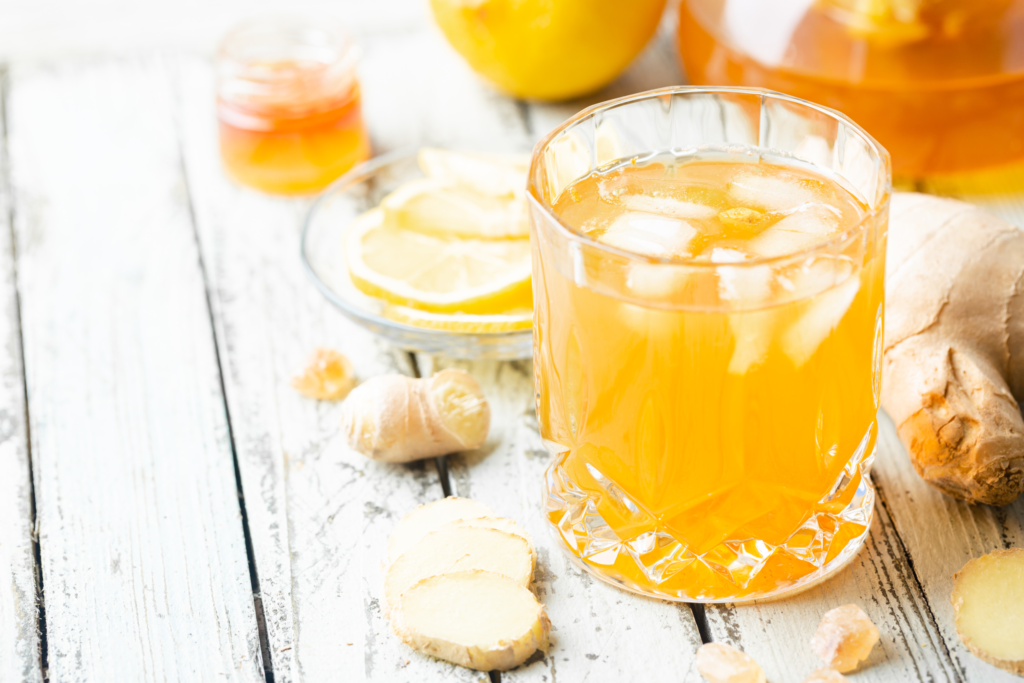 Ingredients:
Ginger bug
100g ginger (approx)
1/2 cup rapadura sugar (approx)
500ml filtered water
The Brew:
300g organic ginger
1 cup lemon juice – 4-7 lemons depending how juicy they are!
3 cups rapadura sugar
7 litres filtered water
Method:
Before you make the brew you need to create the ginger bug. A ginger bug is the 'starter' of a naturally fermented beverage. The mixture of sugar, ginger and water captures wild yeasts and beneficial bacteria, which is added for a probiotic boost and to create the fizz!
Ginger bug (Note: This could take a few days!):
Into a jar put approximately:
1 tablespoon each of grated ginger (leave skin on) and rapadura sugar
Add 500ml of filtered water. Stir well to dissolve sugar
Place a piece of muslin or any cloth over the top (to prevent intruders)
Each day add another tablespoon each of grated ginger and sugar.
Stir well, at least once in the morning and once at night… and in the middle of the day if you are about.
The 'bug' is ready when bubbles start forming on the top. This may take just a day or two, or as long as a week. It is completely dependent on the temperature. Once it starts to bubble you can start to make the brew!
The brew:
You will need a large fermenting jar (or any large container/pot, or two smaller containers would be fine too). We use an 8 litre glass jar with a tap.
Fill container with 7 litres of filtered water (if your filtered water is cold let it sit until it reaches room temperature).
Juice your ginger – preferably in a 'cold press' masticating machine, however you can use a centrifugal machine also.
Juice your lemons.
To your water add: ginger juice, lemon juice, 3 cups of rapadura sugar and 3/4 of the (strained) liquid from your ginger bug. Stir well until sugar is dissolved. Place a large piece of cloth or a loose-fitting lid over your brew.
Just like the 'bug', your brew is ready when bubbles start forming on the top. This may take just a day or two, or as long as a week. Stir your brew at least twice a day. As soon as bubbles start forming it's ready to bottle.
Note: once ready ensure you keep the bottles in the fridge otherwise the brew will continue to ferment (and eventually explode).
The more brews you make the more you will get a feel for it. Goodluck!
To see their full range of products, including their delicious ginger beer, check out Nurtured Earth Organic online at nurtured-earth.com.au. Their much-loved ginger beer is also about to hit café shelves under the name Iconic Tonic.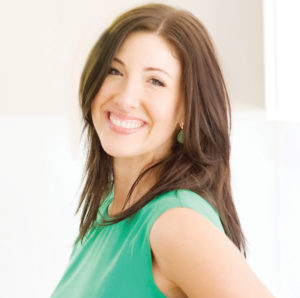 Georgia is a clinically trained nutritionist, wholefoods chef, columnist and mum. She's been featured in Body & Soul and had TV appearances on ABC Breakfast and Studio 10 for her unique approach to food and health. She's known for reinventing traditional foods for the modern kitchen and was instrumental in a radical new approach to sports nutrition with a program for the NRL Parramatta Eels, kickstarting their ascent on the ladder in recent years. Find out more at stirringchange.com.