Local resident Cecily Crencice fulfilled a lifelong dream last week when she got on the back of a Harley trike.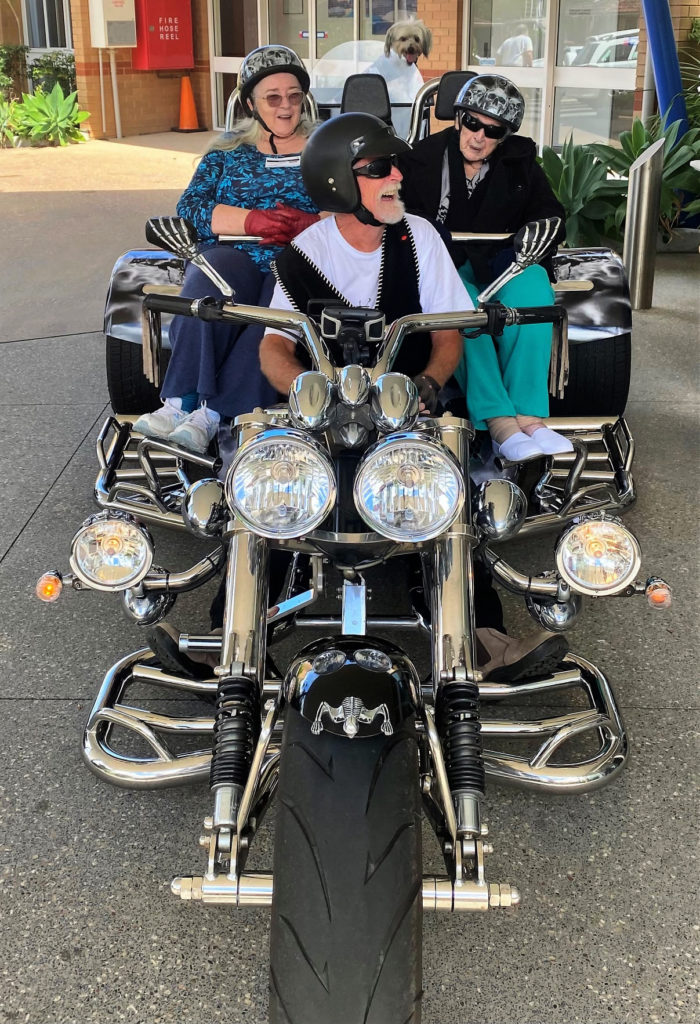 Cecily climbed aboard the Trike Tours bike at her BlueWave Living residence on December 2 for a two-hour ride to Patonga and back.
She said it was a belated 94th birthday present from her family.
"I've always wanted to go on one – I've always liked them," Cecily said.
"I had my birthday in May, and they couldn't work out what to get me and this came up.
"It was all very exciting and interesting.
"It was fast and bumpy and fairly loud – a very nice joyride.
"It shows it's never too late to do anything and I would recommend this to anyone.
"I'd love to go on one again."
Maisy Rae