A Pearl Beach property purchased for £78 in the 1920s achieved a stunning price for the descendent of its original owner when it was sold recently.
The 2 Emerald Ave property recently sold for $2.5M – the owners said to be 'very happy'.
The property was purchased in 1928 by Evelyn Smith when the brand-new estate first opened as the Staples Estate.
Evelyn paid just £78 for the coastal plot of land and little would she realise at the time, just how fruitful her purchase would be for her future family members.
The block was passed down to Evelyn's daughter, Irene Edwardes, in the early 1960s.
In 1965, a three-bedroom cottage was built on the rustic block by a friend of Irene's husband, a local builder from Terrigal, called Noel Murrel.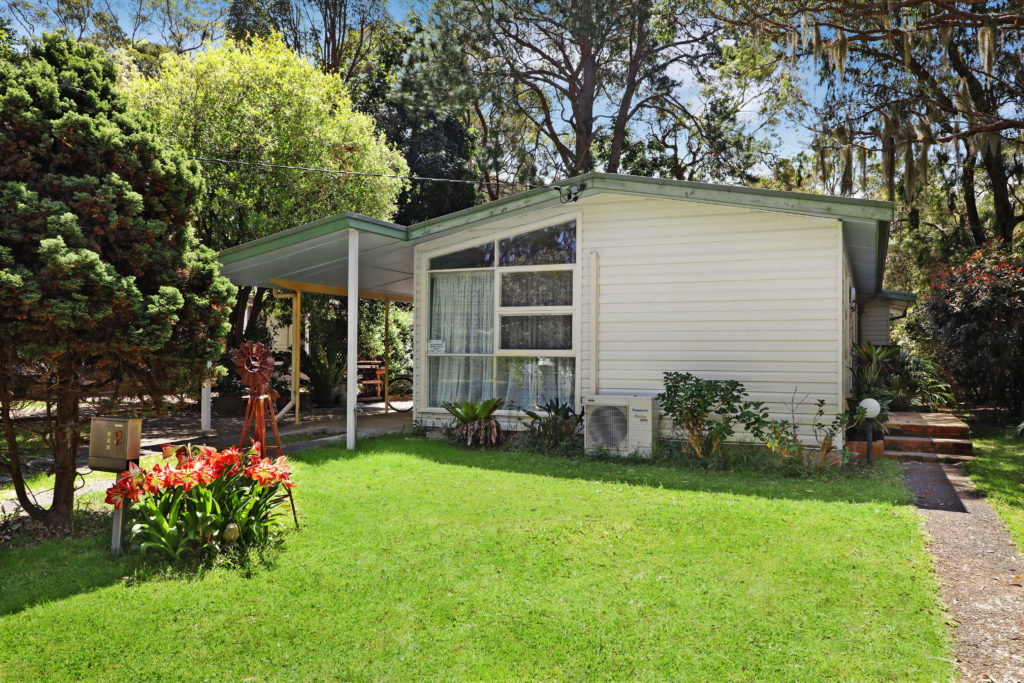 Irene and her husband moved into the property in 1966 with their daughter Kim and added a fourth bedroom in the 70s.
The home was subsequently passed down to Kim Jones and her family who, up until a few years ago, lived happily in the beachside suburb.
"We will be sad to say goodbye to such a piece of family history, but the time was right for us to move up to Queensland and pass this little piece of paradise on," Jones said.
"Never in my life could I have imagined having this much money, we can't believe how much it sold for."
The selling agent, Alana Gargaro, of independent boutique agency, Residential HQ Central Coast said the sale price was an indication of how in-demand Pearl Beach properties are.
"Whilst the whole of the Central Coast has certainly seen an influx of demand from buyers across Victoria and NSW, Pearl Beach remains one of the most sought-after areas on the Coast for its natural beauty and charm," Gargaro said.
"There were several interested parties, but it was finally sold to a young Sydney couple who bought it as a holiday home.
"It is rare to find such a wonderful property that has been in the same family for almost 100 years and passed from generation to generation.
"The price it was originally purchased for and then ultimately sold for is just incredible.
"I am so honoured and pleased that we could get such a fantastic result for both the seller and the buyer."
The news follows several properties in Pearl Beach recently selling for record-breaking prices.
Coast Realty sold 18a Coral Crescent for $8.6M – the Central Coast's highest ever residential property sale price, with 22 Green Point Rd achieving a sale price of $7.7M.
Maisy Rae