CRICKET –
The Central Coast is mourning the loss of perhaps its most famous son following the death on October 30 of cricketing great, Alan Davidson, at the age of 92.
As the world paid tribute this week to the all-rounder who was the first player to take 10 wickets and score a century in the same Test match, many may not have realised that he honed his skills on the family property at Lisarow, using an orange as a ball and hand-crafting his own cricket pitch.
Born at Lisarow in 1929, the left-handed batsman and bowler played for NSW from 1949-1963 and made his Test match debut for Australia in 1953, playing his last Test match in 1963.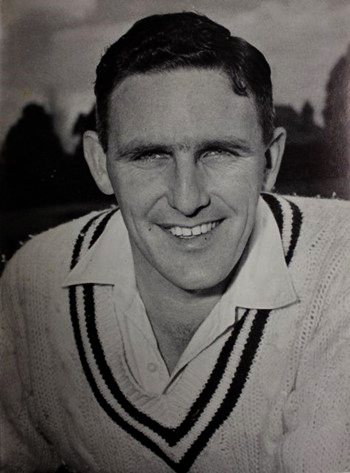 The son of Leslie Keith Davidson and Hilda Aileen Clifton, Davidson attended Lisarow Public School, where one of the sport houses is still named in his honour, and by the age of nine, he was playing in the second division of the Gosford grade competition.
Throughout his high school years, he represented Northern High Schools in the state combined public schools' competition where he played against his future Test captain, Richie Benaud.
During his teenage years, Davidson kept fit by working on the family property, chopping wood and carrying farm produce.
After moving to Sydney at the age of 19, Davidson continued to be a frequent visitor the Central Coast.
Consultant, Steve Chaddock, of Timeline Heritage interviewed Davidson just prior to the erection in 2013 of a major artwork at the Wyoming sports ground named in his honour – Alan Davidson Oval.
The Art in Public Places – Yara Balba Stables – project was undertaken in partnership with the then Gosford City Council's Public Spaces program.
Chaddock remembers his meeting with the cricketing great fondly.
"He was a gentleman and a gentle man," Chaddock said. "He really enjoyed reminiscing about his childhood on the Central Coast.
"I remember him telling me his family home was surrounded by orchards and he used to use an orange to practise catching."
He told me: "'I used to pick these little green oranges off the tree at home and … I used to go in the cow paddock there and throw the orange up in the air and run after it and catch it.
"And there was no way that that had hit the ground … and that's why I believe there is no such thing as an impossible catch."
Chaddock said Davidson told him he made a cricket pitch on the hillside in Dogtrap Rd using a pick, a shovel and a mattock, and fashioned his own stumps from gum tree branches.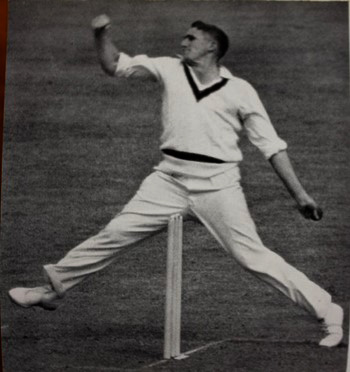 "He was known for his very old school style of delivery, with his chest facing the batsman," Chaddock said.
"He was a brilliant fielder as well (as a batsman and bowler) – partly because of that orange catching.
"He also told me a story about how he held the ball when delivering it.
"He said he was inspired by the way kangaroos use their tails to change direction – he would use his thumb on the ball using the same technique.
"It is said that he was always the first player on the list when Richie Benaud captained the Test team because of his all-round ability.
"One of his most well-known quotes was 'Forget about winning – I just hate losing'."
Davidson's ability to take improbable close-range catches earned him the nickname The Claw, which is reflected in the artwork at Alan Davidson Oval.
Magrete Erling, who was responsible for creating the artwork, said she had tried to capture his Central Coast history.
"The three large cricket stumps at the entry to the oval are made of timber rejected by a timber mill because they were a bit wonky – this reflects Davidson's use of gum tree branches as stumps growing up," she said.
Each stump features one of Davidson's most famous quotes, including 'Inspiration comes from loving what you are doing'."
The artwork also features several large concrete cricket balls dotted around the oval and beside the stumps.
There are also a couple of concrete soccer balls placed throughout the oval to reflect the multiple sports played there.
Davidson was named as one of the five Wisden Cricketers of the Year in 1962.
He was made a Member of the Order of the British Empire (MBE) in 1964 and a Member of the Order of Australia (AM) in 1987.
He was inducted into the Sport Australia Hall of Fame in 1988, the Australian Cricket Hall of Fame in 2004, and the ICC Hall of Fame in 2011.
He also received an Australian Sports Medal in 2000.
Terry Collins
Central Coast Cricket will hold a minute's silence prior to each of its matches on November 6 in honour of Davidson, who is a Central Coast Cricket Association Hall of Fame member.