The $8.25M redevelopment of the Peninsula Recreation Precinct at Umina, which was promised in the 2019 Federal election campaign, has not commenced and community groups are beginning to ask why.
In 2019, the Federal Government committed the funds to upgrade a range of facilities at the precinct which included the construction of a modern BMX Pump Track, upgrades to the existing skate park, a new outdoor basketball court, parking, walking tracks, exercise station and a barbecue-viewing area.
Local sporting clubs including the Umina United Eagles Football Club and Southern Spirit Cricket Club are reportedly fed up with the delay.
Media spokesperson for the Umina Football Club, Simon Darwin, said the club had been in correspondence with Federal Member for Robertson, Lucy Wicks, but hadn't heard back from her office since July.
"Our women's team are the Premier League Champions and their opposition can't get changed and showered because there are no facilities for them," Darwin said.
"It's embarrassing.
"We've been in discussion with Council and Lucy Wicks' office who promised this money at the last Federal election.
"They announced the money had been awarded and that development would progress [and] in that time our club has been liaising with Lucy's office, Council and a few other stakeholders.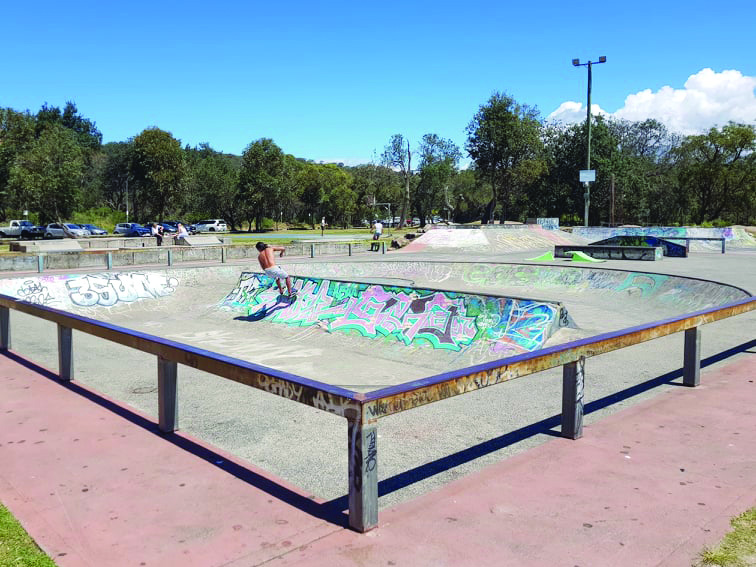 "Progress hasn't gone anywhere and we, as stakeholders, are getting a bit fed up.
"Council has told us it is waiting on the development to be signed off by the government … the Council are ready to [build] …we're just not seeing
any development.
"Having seen Terrigal and other locations around the Coast, mainly in Lucy Wicks' and Adam Crouch's areas getting upgrades … they're getting a boardwalk built, a BMX track, that's all Federal money helping those areas get what they need in the same time Umina precinct was promised ours.
"We're very frustrated – all the stakeholders involved are very very upset.
"The clubhouse itself was built back in the 70s, there's no access for disabled people, we've recently had complaints from people who have been unable to access the toilets and changing facilities.
"We're really needing to see some answers."
A representative from Southern Spirit Cricket Club also stated that members were having to train at other grounds due to inadequate nets.
Labor Candidate for Robertson, Gordon Reid, said local sports clubs were counting on the funding that was promised by the Federal Government.
"So many of our local community clubs were counting on these upgrades, particularly the sporting clubs which have been fielding frequent complaints due to their ageing drainage and facilities," Reid said.
"With the Central Coast's rapidly growing population, our people, especially our children, desperately need safe, community-based recreation activities.
"Access to this funding would unlock important opportunities for the people of our community.
"At present, we do not have the infrastructure to meet these growing needs."
Member for Gosford, Liesl Tesch, said she has written a letter to Scott Morrison and Lucy Wicks asking for the funding to be delivered.
"We are sick of politicians flying into our community with big fake cheques promising the world and delivering nothing," Tesch said.
"Whether it's the Woy Woy and Gosford Commuter Car Parks or the Woy Woy level crossing, the Liberals have a track record of all talk and no action when it comes to our community."
Reid and Tesch have launched a petition calling on the Federal Government and Lucy Wicks to kick-start the project.
However, Wicks said the funding agreement for the project was still in the final stages between Council and the Department of Infrastructure but she was "absolutely committed" to seeing the upgrade become a reality.
"Many of the initial designs we received from Central Coast Council did not meet the requirements or expectations of the community and it simply was not good enough," Wicks said.
"To get to a stage where our community is getting what it deserves, this project has undergone three changes of scope, with each taking time and causing delays, but we are now at a stage where each community group involved will receive what they want and need from the redevelopment.
"I have also been advised that Central Coast Council's Project Manager for this project has changed a number of times, which has caused delays in getting a funding agreement signed.
"This is one of the many costs of Council's the poor economic management and a reminder of the importance of good governance.
"The redevelopment of the Peninsula Recreation Precinct is close to my heart and ensuring it is delivered is at the top of my priority list."
Maisy Rae