Need a happy boost in your life?
If you start now, you can easily have a garden bed full of dazzlingly cut flowers that will not only make your garden look delightful as they grow, but you will also have a luscious supply of flowers for your home and for giving.
I've chosen zinnias and sunflowers as they can be sown by seed right now and are bright, cheerful, and rather easy to grow. Plus, I'm giving you my tips this week to ensure a bountiful crop and long-lasting blossoms.
Flowering plants will be one of three types: annuals, which will complete their life span within one year; biennials, which will grow one year and then flower and die the next; or they will be perennials, and these will live beyond two years.
Zinnias and Sunflowers are both annuals and this means fast growth and quick results (flowers!).
Don't forget to save your seeds for next year.
Zinnias
These cheerful annuals are now available in a sunburst of colours, particularly by seed.
Along with Dahlias, they are enjoying a big comeback in both the gardening and floristry worlds.
There are now many different sizes of zinnias as well as interesting shapes such as pom-poms to daisy-like to fascinating spiky-petalled blossoms.
To ensure a steady supply of blossoms through their season, try 'successive planting' by planting out a bed every 3 weeks.
Although you certainly can sow your zinnia seeds directly in the ground a few weeks after the last frost, I'm more of a fan of sowing my seeds in degradable paper pots placed in trays first and raised in my little greenhouses to avoid the danger of spring pests as well as cold snaps.
Once the seedings are about a month old, I take trays out to their eventual planting spot and leave for a week or so to acclimatise.
Either way, you will need to space them out at least 30cm apart, depending on type, in well-draining soil.
Once the first bud comes up, cut down the stems to just above a set of leaves to encourage the zinnia to branch out and produce more flowers.
This technique is called 'pinching out'.
Don't overdo the fertiliser, about half what is recommended for other flowering plants will be sufficient.
Water with care as zinnias are prone to fungal disease.
To harvest, wiggle the stem at about 20cm down and if it feels stiff, not soft, it is ready to cut.
Zinnias really respond well to a bit of additional aftercare once cut in the form of a flower preservative mixture.
This can be store-bought, but you can make your own: to every 4 cups of warm water add 1 teaspoon of sugar, 2 teaspoons lemon juice and 1 teaspoon of either bleach or vinegar.
Stir to dissolve the sugar and allow to reach room temperature before using.
I'm loving lime 'Green Envy', 'Salmon Queen' and the 'Purple Prince' this year.
Sunflowers
The King (and Queen) of happiness, adored by artists the world over and so easy to grow.
These days this North American native can be found in a myriad of colours and sizes so even if you haven't got the room for a 'Russian Giant' you can certainly still tuck in a few 'Dwarf Sunsations'.
Sunflowers can be found in either the more common singular stem or multi branching and while you can 'pinch out' the multi-branching to encourage more blooms, this cannot be done with the singular sunflowers.
You can plant the seeds directly into position, but I find possum and friends love to dig them up for a midnight munch.
If you follow my directions for zinnias above, then you will have strong seedlings to pop in your garden within a few weeks.
Check out the directions for spacing particular to your selected varieties.
Get your stakes in early for those that are going to be tall so that you do not disturb their roots later.
Harvest when the yellow bracts start to unfurl and like all cut flowers, remove all the foliage that will sit below the waterline in your vase.
What's a bract I hear some of you say?
A sunflower is a composite flower.
The centre is made up of countless tiny flowers all bunched together and what looks like large golden petals are a type of modified leaf.
Sunflowers do not require any flower preservative or feeding but you should remove refresh the water and clean the stem stems and vase every few days.
Seed Resources
You can find a great selection of seeds at your local garden centre and here are a few of my favourite online seed companies: theseedcollection.com.au, diggers.com.au, edenseeds.com.au
TASKS & TIPS FOR YOU THIS WEEK
Make sure you are giving your seedlings a light watering of a seaweed-based solution as it will give them strength to help fight off the bugs and disease.
This week, you could plant artichokes, asparagus crowns, cape gooseberry, capsicum, beetroot, climbing and dwarf beans, cabbage, carrot, celery, chicory, choko, cress, cucumbers, eggplants, endive, melons, squashes, lettuce, spring onions, parsnip, peas, potatoes, radish, rhubarb crowns, salsify, silverbeet, sweet corn, alyssum, calendula, California poppy, carnation, celosia, chrysanthemum, cosmos, dahlia, dianthus, everlasting daisies, gazania, gerbera, marigold, petunia, salvia, zinnia, kangaroo paw, nasturtium, snapdragon, salvia.
MOON GARDENING GUIDE: 11th – 17th SEP
With the waning moon in Taurus on Saturday this will be good day for planting root crops and tending to them. Sunday and Monday the moon settles into Gemini which will indicates an effective time for weeding and pest control.
On Tuesday the waning moon enters Cancer which means that (it a good time for) taking cuttings from plants and thinning out seedlings.
Sunday, Monday, and Tuesday the waxing moon is in Pisces and this the best time to sow and plant above ground crops.
Late Tuesday night the moon will move into Cancer making Tuesday day a good time for planting fruiting trees.
With the last quarter of the waning moon in Cancer occurring on Wednesday you will need to make this a rest day.
Thursday and Friday, the waning Cancer moon make these great days for soil enrichment, garden bed preparation and pest control.
YOU & YOUR GARDEN – Brian Dye, From Tired Cottage Garden to Australian Native Paradise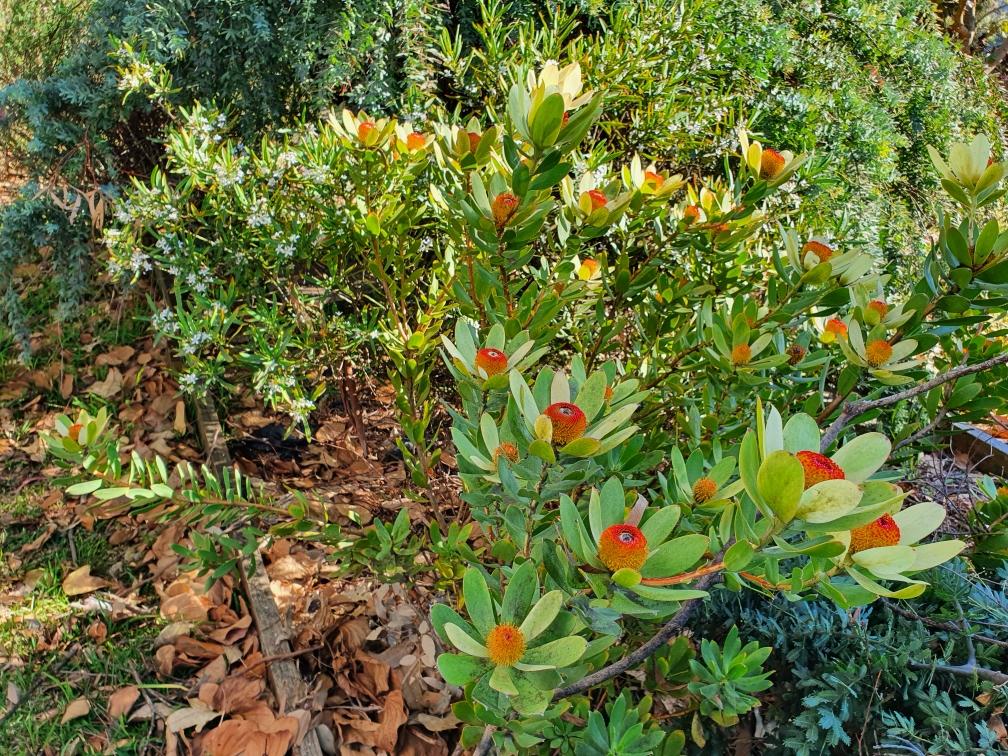 Radio Presenter Brian Dye and his wife Adele transformed a neglected cottage garden of overgrown and failing plants in Umina.
"We started out as a cottage garden and we had things like Agapanthus, Strelitzia, Oleander and we pretty much ripped out all of that and now we have an Australian Native Garden with a verge garden out the front as well. On the verge we have two large Prostrate Wattles, Geraldton Wax, two types of flowering Gums and a massive Calliandra."
They have had fungal issues with the established Lilli Pillies but are working at present to overcome this.
Their inspiration came from Adele wanting to have a garden that was part of the surrounding bush, and it is a great example of dedication to a vision and a willingness to get in there a give it a go.
The addition of flowering natives still gives the garden a colourful feel that is the hallmark of the cottage garden but with a greater cohesiveness to the surrounding environment.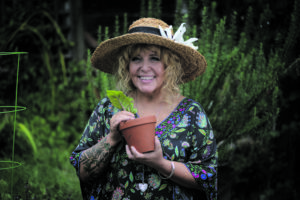 Cheralyn Darcey is a gardening author, community garden coordinator and along with Pete Little, hosts 'At Home with The Gardening Gang' 8 – 10am every Saturday on CoastFM963. She is also co-host of @MostlyAboutPlants a weekly gardening podcast with Vicki White.
Send your gardening questions, events, and news to: gardeningcentralcoast@gmail.com