Local stories showcasing the Central Coast as an eco-tourism destination have captured international attention and a winning spot in the 2021 Top 100 Destination Sustainability Stories competition.
The Central Coast is the only NSW location on the Top 100 list, and one of only five in Australia, alongside Bundaberg, Margaret River, Port Douglas/Daintree and Townsville.
It's a competition led by Green Destinations, which collects Good Practice Stories from all around the world to inspire travellers and tourism professionals, and then to shine the spotlight on the top 100 locations which are making promising progress toward a more sustainable tourism industry.
Emma Perham, of Destination Central Coast, said this was a wonderful accolade for the Central Coast and something everyone should be incredibly proud of.
"This good news story will lift spirits and help industry focus on the future, especially moving into recovery after COVID," she said.
"Sustainable tourism is not a fleeting trend and eco-tourism values are becoming more important in shaping how people decide to travel.
"This recognition just helps us to attract the kind of visitors we want to draw to the Coast, people who want to immerse themselves in the local culture and are more mindful of their environmental footprint.
"We've got such depth of tourism product and experience here on the Coast … a lot of people just think about beaches and national parks, they don't realise we've got this beautiful hinterland, so many great operators, the food and beverage scene, so many great experiences, there's so much more to discover than what people realise.
"This Top 100 recognition is another step and ties in with our efforts for Eco Tourism Certification, all of which will help position us differently to all the other beachside towns up along the east coast," Perham said.
Council's Chief Financial Officer, Natalia Cowley, said that being the only NSW location on the Top 100 list flagged the Central Coast's attraction as an eco-tourism attraction to both visitors and business enterprise.
"We want to put ourselves on the map, that this is a hub for businesses focussing on nature-based eco-tourism and the environment," she said.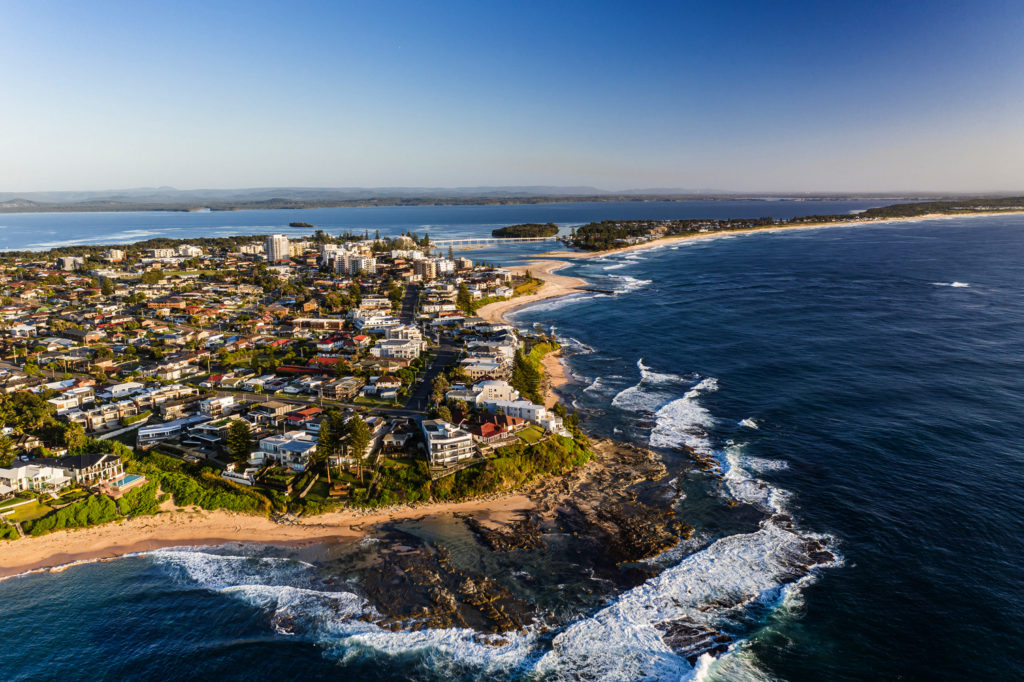 "We're sending the message to everyone that if that's your type of business, come here to set up or relocate and grow your business, you'll be more visible and you'll be among like-minded people in complementary endeavours.
"This is precisely the focus that we have exhibited in becoming an eco-certified destination and now being recognised on this international level, as one of only five locations in Australia, is just one more step in promoting ourselves as a destination of choice for both visitors and business opportunities.
"Doing this would drive the local spend in our community to support local businesses, it will create local jobs, build our economy and also grow the community pride in our region," Cowley said.
The opportunity to enter the Top 100 was made possible through a partnership with Destination Central Coast and Ecotourism Australia, as part of the ECO Destination Certification program, fully funded by WWF-Australia (World Wildlife Fund).
Emma Perham said our region's winning story focussed on the Coast's refreshed approach to tourism, led by the new Love Central Coast campaign, which showcases the value of the region's natural and cultural assets and sharing the inspiring stories of local brand ambassadors.
"The Top 100 evaluators praised our winning Good Practice Story under the Tourism Reset and Recovery category titled A Love Story: Reshaping the NSW Central Coast," she said.
Evaluators commented that "in little more than a year, they have made an effort to change their tourism industry's values and reimagine their future focussing on their strengths, the locals and their natural value".
"This Good Practice Story stands out because the campaign features brand ambassadors in their natural environment such as organic farm producers, world-class surfers, environmentalists, indigenous and botanical artists," the evaluators said.
Central Coast brand ambassadors include Ace Buchan, a world-class professional surfer and environmental activist, alongside Kyal and Kara Demmrich of Bateau Bay, professional renovators and designers, also known for being on the TV show The Block.
Both are also ambassadors for Take 3 for the Sea, a global ocean conservation movement based in Long Jetty.
The Coast's entry in the competition also featured talented native flora illustrator, Nicole Berlach and diverse mural artist Grant Molony, both producing art inspired by the Central Coast's pristine natural environment and abundance of wildlife.
Representing growing local entrepreneurial spirit is the market savvy sister team of Plain Janes and capturing the hidden magic of the Coast firsthand is filmmaker Adam Marshall.
Weaving in the region's hinterland are Eden and Louise of Fanelli Organics, an organic farm adapting to COVID-19 by developing their sustainable agri-tourism product through farm tours and farm stay accommodation.
The Central Coast will now represent NSW in the next step of the Top 100 competition, with the awards ceremony at ITB Berlin (Internationale Tourismus-Borse Berlin), the world's largest tourism trade fair to be held in March 2022.
Meanwhile, the Central Coast's journey to becoming a certified eco destination is progressing in leaps and bounds with 10 more nature-based businesses working with Ecotourism Australia and WWF-Australia to achieve ECO Destination Certification.
The Central Coast has the largest regional cohort of businesses already certified or in the process of certification.
Seeking certification are Glenworth Valley Outdoor Adventures, Australia Walkabout Wildlife Park, Bombora Ettalong Beach SUP, Canton Beach Paddleshack, Elixir Journeys, Grace Springs Farm, Iris Lodge Alpacas, Jake Cassar Bushcraft, Rocky Trail Entertainment and Terrigal Ocean Tours.
Businesses already with ECO Certification are AquaFun Avoca Lake, Central Coast Marine Discovery Centre, Noonaweena and TreeTops Adventure Park.
Sue Murray