This is the sixth instalment of our lockdown special.
In lieu of being able to head out for dinner, we're embarking on a virtual tour of the coast's best eating establishments.
We've asked chefs to inspire us with recipes that we can make at home, bringing the fine dining experience into our own kitchens. This week we're talking to Chef Pauly Mac from Parklife Café in Terrigal.
I've always believed that you create your own opportunities. So, after holding so many varied roles across the food industry, I've found myself very at home in a tiny kitchen attached to a playground and park on the beautiful central coast.
Parklife is everything I wanted it to be. Health & wellness, great flavours, kid and parent friendly, but most of all it's a place where we can cook exactly how we like. We run a blackboard menu that changes whenever the market says it should, we've also accidentally found ourselves heavily supporting the plant-based family. Everything has a plant-based option & our muffins even have their own insta profile.
Outside of lockdown we have dozens of partners, from kids yoga, bootcamps, kids painting classes & DJ workshops all the way to book clubs & heavy support for local charities like We Care Connect & Shoebox Revolution.
Parklife was named after the Blur album, but the name perfectly describes what we designed: a fully inclusive, kid focused café, where mums, dads & kids feel safe & welcomed. We are very passionate about our ethics here, so there's no refined sugar, we used fully recyclable packaging and we introduced the first fully closed loop coffee cup composting system on the coast. Our cups and lids go into a hot compost system where they turn back into soil, we recycle all of our organic waste and have built a fully reclaimed garden where the kids can get their hands dirty and eat anything they like.
We started as a tiny hole in the wall but we've grown quickly, adding bathrooms, shade, solar, seating and now run seven days a week producing some of the freshest & most interesting café food on the coast.
We make almost everything in house, including ready-made take home meals which rotate daily and 'the butchers dog' Sunday roast pickup. I honestly think we've changed how people view the 'hole in the wall' coffee kiosk.
As well as Parklife, I've been a private chef for ten years and these high-end functions are where the finer dishes come in. Today I'll share an absolute cracker of a dish we've kept on our menu for years.
For more information about Parklife:
https://www.instagram.com/parklifepopup/
https://www.facebook.com/parklifecoffee

Soy-Braised Short Ribs
Serves 6 to 8
5 pounds meaty short ribs on the bone, 2-3 inches thick
Salt
Neutral tasting oil (e.g grapeseed)
¼ cup (60 grams) soy sauce
¼ cup (55 grams) dark brown sugar
¼ cup (58 grams) mirin (rice wine)
1 teaspoon toasted sesame oil
1 tablespoon finely grated fresh ginger
4 garlic cloves, finely grated or pounded with a pinch of salt
¼ teaspoon cayenne
About 1 cup (228 grams) dashi
1⁄4 cup coarsely chopped cilantro leaves and tender stems
4 scallions, green and white parts slivered
Prep the ribs the day before you want to cook. Season the meat lightly with salt and let it sit for 30 minutes. Keep in mind that the marinade consists mostly of soy sauce, which is salty, so use only about half as much salt as you otherwise would.
In the meantime, whisk together the soy sauce, brown sugar, mirin, sesame oil, ginger, garlic, and cayenne. Place the meat in a resealable plastic bag and pour in the marinade. Seal the bag and squish the marinade around so all the meat is evenly coated. Refrigerate overnight.
A few hours before you want to cook the ribs, pull them out of the fridge to come up to room temperature. Adjust oven rack to middle position and preheat to 200°C.
Set a large cast-iron skillet over medium-high heat to preheat. When pan is hot, drop the temperature to medium-low, add just enough oil to coat the bottom. Working in batches so as not to crowd pan, brown a few short ribs at a time on all three meaty sides, adding more oil if necessary before each batch. Reduce heat as necessary to achieve browning gradually; it may take 4 to 5 minutes per side for well-browned ribs.
Transfer the ribs, bone-side down, to a large Dutch oven or a large, deep ceramic or pyrex roasting dish, then pour the marinade over the meat. It's fine if the ribs are snug, but they should all fit in a single layer. Add enough dashi to go about ¾-inch up the sides of the ribs, then cover with lid or parchment and aluminium foil. Slide into the oven and cook until the liquid simmers, about 30 minutes, then reduce heat to 160°C and cook until meat is very tender and falling off the bone, 3 to 4 hours more.
Uncover pot or dish and crank oven to 240°C. Brush ribs with the braising juices and cook for about until shiny and brown, about 8 to 12 minutes. I serve this with a simple potato gnocchi & some baby coriander & crispy shallots.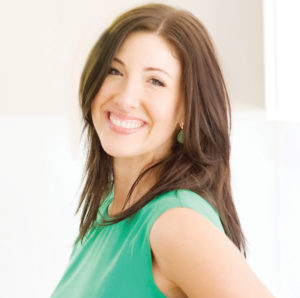 Georgia is a clinically trained nutritionist, wholefoods chef, columnist and mum. She's been featured in Body & Soul and had TV appearances on ABC Breakfast and Studio 10 for her unique approach to food and health. She's known for reinventing traditional foods for the modern kitchen and was instrumental in a radical new approach to sports nutrition with a program for the NRL Parramatta Eels, kickstarting their ascent on the ladder in recent years. Find out more at stirringchange.com.