This is the fifth instalment of our lockdown special.
In lieu of being able to head out for dinner, we're embarking on a virtual tour of the coast's best eating establishments.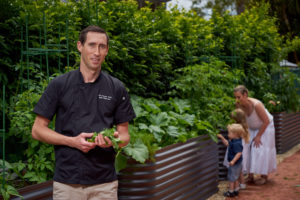 We've asked chefs to inspire us with recipes that we can make at home, bringing the fine dining experience into our own kitchens. This week we're talking to Josh MacLucas, Executive Chef and Director, at VIP Private Chef.
VIP Private Chef, established by local couple Josh and Renée MacLucas, commenced post lockdown in 2020. The business has quickly cemented its place in the local food scene and carved out a fine dining niche in homes across the Central Coast. The aim being to deliver restaurant quality food, with the convenience of not having to leave the house.
From humble beginnings as a sushi chef, Executive Chef Josh MacLucas developed an impressive resume, immersing himself in cultures worldwide, working alongside award winning international chefs and leading busy commercial kitchens for over 25 years, before settling on the Central Coast to raise his family.
At the heart of VIP Private Chef is Josh's passion for exquisite food, fresh home grown produce, presented with sophisticated simplicity combined with luxurious, generous service. VIP Private Chef's recipes have been created to showcase the best of local producers and Josh's garden.
Extensive herb, fruit and vegetable gardens are located on the family properties at Erina and Lake Macquarie. From the flourishing olive trees, pomegranate bushes, coffee bean trees, native finger limes and dragon fruit snaking generously up the palms and timbers, Josh has spent the past year cultivating a garden of wonderous flavours that will shape his menus for many seasons to come.
Josh and Renée recognize the challenges that can emerge when planning special occasions, whether it be vulnerable family members that can't venture out, babies that have an instinct to cry whenever a dinner plate gets served or dietary restrictions. With this in mind, VIP Private Chef have crafted degustation menus accommodating dietary intolerances, allergies and anaphylaxis. Renée, aka the baby whisperer, is committed to bouncing babies so that parents can eat slowly, with two hands and not rush and all families can come together for an inclusive and memorable dining experience.
VIP Private Chef has created a deliciously luxurious 2 course meal for you this lockdown. All ingredients below are available for either online delivery or click and collect from your local store.
Offerings during lockdown
With private dinner parties and events off the cards, VIP Private Chef has used this lockdown period to launch their range of gourmet food products. To support your local Private Chef this lockdown, head over to vipprivatechef.com.au and browse the range of gorgeous extra virgin olive oils herb infused with homegrown garden staples. From Rosemary & garlic oil, lemon & thyme to chilli & lemongrass and black truffle oil, there is an oil in every flavour to add a little VIP luxury to your cooking.
Whether you are an avid foodie, amateur cook or beginner, every order receives VIP Private Chef's personalised service – Josh is on hand for questions and happy to chat about how to get the most out of your oils and incorporate them into your favourite dishes. Purchase your oils direct from the VIP Private Chef website, or their stockists – you will find VIP Private Chef's oils on Bamvino's shelves and in their hampers or in Home Ground Central Coast boxes.

Oysters with tequila chilli lemon granita
Ingredients:
12 Sydney rock oysters – For your lockdown seafood fix, VIP Private Chef recommends their favourite local seafood supplier: Mark loves Seafood at Westfield Tuggerah. With 5 trips a week to the market, guaranteed freshness and quality with a great selection of local seafood. Call & Collect, you will find the service at Mark's incredible.
Juice of 1 large lemon (90ml)
Patron silver Tequila (30ml)
1 Birds eye chilli deseeded
10 peppercorns
A pinch of VIP Private Chef smoked salt
Making your granita:
1. Blend the lemon juice, tequila, chilli, peppercorns & salt and pour into a flat ceramic bowl or dish and place in freezer.
2. Scrape the partially frozen granita with a fork, breaking up any large chunks, repeat this every 45 – 60 mins over the course of the freezing.
3. The granita is done when the mixture is completely frozen and it appears to be a flaky dry texture. This could take upwards of 8hours thanks to the inclusion of the alcohol. Transfer to a smaller container for storage.
*Tip: as adding alcohol to the blended mix significantly slows the freezing process, if you are after a speedy granita prep, leave your tequila out of the mix and blend the remaining ingredients. This will reduce your total freezing time to around 4 hours. To serve, simply dress your oysters with a couple of ml's of tequila and then spoon the granita on top.
Lamb shanks in red wine sauce with VIP Private Chef signature truffle roast potatoes
Pre-heat your oven to 210c.
Ingredients:
2 lamb shanks *
1 large brown onion (medium diced) *
1 carrot (roughly diced) *
2 celery sticks (roughly chopped) *
4 garlic cloves (finely chopped) *
10 x cherry tomatoes (whole) *
30ml VIP Private Chef Rosemary & Garlic oil
250ml Tomato passata
150ml Red wine
250ml beef stock
2 x rosemary sprigs
1 x thyme sprig
½ bunch basil
Pepper & VIP Private Chef Smoked salt.
Lamb shanks:
1. Put *ingredients in a baking tray and mix with oil.
2. Place in the oven on 210 degrees for 30 mins uncovered
3. Remove the tray, adding the red wine whilst stirring, then the passata and beef stock. Cover with foil and return to the oven and cook on 160 for 3 ½ hours.
4. Take the tray from the oven and remove the shanks from the sauce. Simmer the sauce on the stovetop for 10 mins to reduce and thicken, then add salt & pepper to taste.
Truffle potatoes:
Ingredients:
3 medium washed potatoes, unpeeled and cut into 8's
1. Pre-heat the oven to 210 degrees.
2. Place the potatoes on a tray and drizzle them with a small amount of VIP Private Chef Extra Olive Extra Virgin Olive oil.
3. Transfer them to the oven for 30 mins.
4. Remove from oven shake tray and return to oven for 25 mins on 160
5. Remove from oven drizzle with VIP Private Chef truffle oil and season with salt and pepper to serve.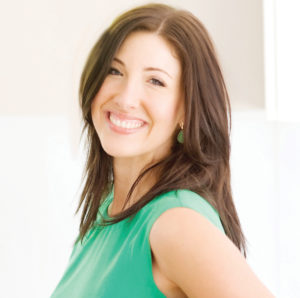 Georgia is a clinically trained nutritionist, wholefoods chef, columnist and mum. She's been featured in Body & Soul and had TV appearances on ABC Breakfast and Studio 10 for her unique approach to food and health. She's known for reinventing traditional foods for the modern kitchen and was instrumental in a radical new approach to sports nutrition with a program for the NRL Parramatta Eels, kickstarting their ascent on the ladder in recent years. Find out more at stirringchange.com.