Growing tomatoes is easy, even by the Coast.
Sure, they can have their fair share of challenges but overall, they are one of the easiest and most rewarding of crops.
Now is the time to get your summer tomato crops started by seed and some of the hardier or early tomatoes seedlings can certainly go into your garden once the last frost has well and truly come and gone.
You will find that as with all plants, there is a greater variety of seeds than seedlings available and for those wanting to try heirloom and the weird and wonderful, your appetite will be rewarded by hunting down seeds.
All tomatoes need a warm, full sun position and while they are not super fussy about soil type, they will do best in a free-draining soil which is high in organic matter.
Tomatoes cannot be grown in the same spot each season as they are heavy feeders, especially of nitrogen and attract diseases that can live on in the soil and effect the next crop.
Rule of thumb is to rotate these positions every three years and an in-between crop that will help your soil is beans as they are nitrogen-fixing.
Three-Stage Method
I have a 'three stage' method of raising tomatoes from seed to avoid early spring pest problems and to save space for late winter crops that may still be thriving.
Seed takes about 7 to 10 days to germinate and is best planted in a seed raising mix in trays.
Keep moist, but do not overwater as they are prone to root rot and place in a sunny, warm position.
Once germination occurs, move each viable seedling to its own small pot of 50% compost and 50% good quality potting mix.
Add about ¼ teaspoon of sulphate potash and do not fertilise with any nitrogen based fertilise as these can make the plant focus too much on leaf production and not on flower and fruit production.
Once roots have filled the new pot, let the soil become lightly dry and then transplant into the garden.
Plant each 1 metre apart into position by covering the stem to just over the first two leaves as this will encourage deeper root growth. Feed each plant with an organic fertiliser and water.
Provide support for each plant by either using a tomato cage or plant trellis or by surround with 3 to 4 wooden stakes.
These need to be at least 1.5m in length for most varieties and 2m is best.
Tomato stems break easily so as the plant grows, tie to stakes or trellis with a soft, flexible garden tie.
Something with a bit of give is best and old pantyhose is a brilliant eco solution.
Lastly, add mulch to the top of the soil as this will help retain nutrients and water and deter weeds and pests. Snip off some of the lateral stems as the plant grows to increase air circulation.
Most tomatoes may be grown successfully in large containers if you are prepared to keep an even closer eye on your plants as they will need greater attention.
Tomatoes in containers will dry out very quickly and as they are heavy feeders, you will need to ensure that you use a top-quality potting mix and enrich the soil regularly with an all-round organic fertiliser.
Try compact tomato plants for the best results and ensure your pots are at least 40cm in height and in width for each plant.
A few quick tips for healthy tomatoes: when watering avoid splashing on the leaves as this can encourage disease and pests; space at least 1 metre apart for good air circulation; wash hands and tools with a disinfectant between working with each plant to avoid the spread of pests and disease and treat problems quickly.
Tomatoes You Could Try This Season
Everyone needs a 'Tommy Toe'.
They are a sweet cherry tomato on the larger size and are very easy to care for.
Newbies to tomato growing should try Mama's Delight as it produces lovely salad fruits and is another easy-grow plant.
Looking for a tomato with a lower acidity? Then try 'Yellow Mellow'.
Extend your tomato harvest by popping in the much favoured 'Apollo' for an early crop and a 'Grosse Lisse' for a mid to late cropping tomato that also has a heigh yield.
Those planning on planting into pots could try the yummy 'Patio Roma' or for a burst of colour, the tiny 'Tumbler Yellow', which can also be successfully grown in hanging baskets.
Heirlooms that add variety and interest include the colourful 'Brandywine', smoky flavoured 'Black Russian' and 'Jaune Flamme' is a wonderfully rich flavoured tomato that has a long cropping season.
For the tomato aficionados and foodies, you will adore the delightfully complex flavours of 'Black Krim'.
Personally, I'm growing the fascinating Reisetomate, also known as 'Travellers Tomato' for the first time.
This lumpy-looking tom can be snacked on by pulling off the bulbous sections, hence the name. I'll keep you updated.
GARDEN ANSWERS
Q. "Dear Cheralyn, I am a unit holder and we have just had removed a very old wattle tree from our front garden. Could you suggest a shrub for replacement?
It needs to be slow growing and not to exceed the gutter.
Needs to be hardy and not need a lot of water.
Spot gets plenty of sun.
Would you be able to suggest a couple of plants?"
Thank you, Julie Davis, Woy Woy
A. Hi Julie, have a look at these native shrubs: The beautifully blossomed Lilac Hibiscus Alyogyne huegelii or Sand Bottlebrush Beaufortia squarrosa for bright red flower or one of my favourites, Cocky's Tongues Templetonia retusa.
All of these are suit dry conditions and are small shrubs that are easily maintained in your area.
Happy Gardening!
TASKS & TIPS FOR YOU THIS WEEK
Check out your blooming fruiting trees for bees and if there seems to be a lack of activity, you will need to employ hand pollination techniques.
Now is the time to dig in green manure crops in preparation for spring planting.
This week, you could plant artichokes, asparagus crowns, cape gooseberry, capsicum, beetroot, climbing and dwarf beans, cabbage, carrot, celery, chicory, choko, cress, cucumbers, eggplants, endive, melons, squashes, lettuce, spring onions, parsnip, peas, potatoes, radish, rhubarb crowns, salsify, silverbeet, sweet corn, alyssum, calendula, California poppy, carnation, celosia, chrysanthemum, cosmos, dahlia, dianthus, everlasting daisies, gazania, gerbera, marigold, petunia, salvia, zinnia, kangaroo paw, nasturtium, snapdragon, salvia.
MOON GARDENING GUIDE: 11th – 17th SEP
The waxing moon is in Virgo on Saturday which means the best time for planting herbs and until tomorrow evening you will find that thinning out of seedlings and taking cuttings is also favourable.
Monday the moon is in Sagittarius so weeding and liquid feeding of your garden is advised with a focus on fruiting plants.
No planting or transplanting on Tuesday but Wednesday and Thursday sees the waxing moon move into Capricorn and this is a good time for the care of above ground food crops.
Wedding, pest and disease control and watering are best done on Friday this week.
YOU & YOUR GARDEN: Frank, Hiring a Landscaper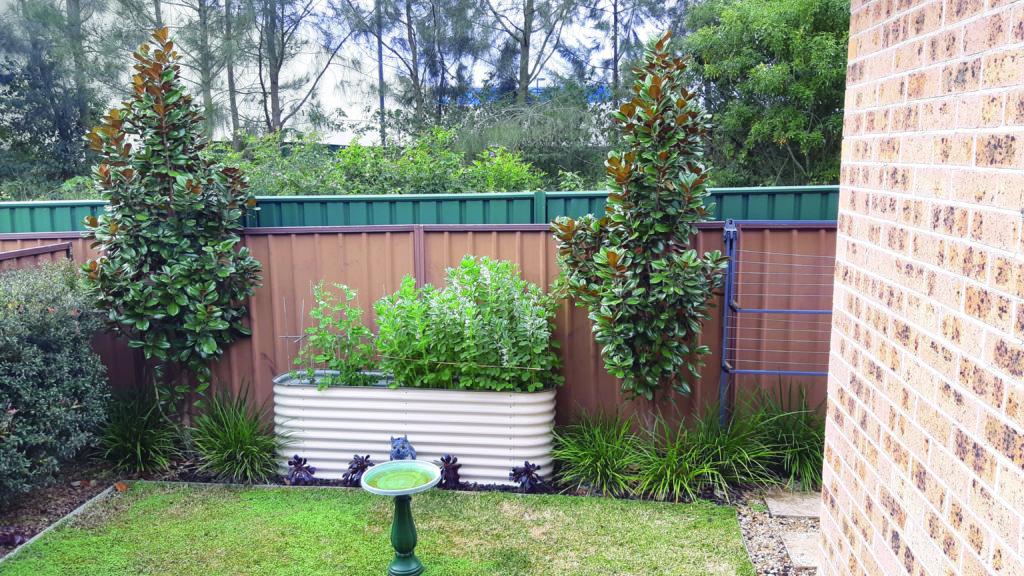 Not everyone has the time or even inclination to learn and create a garden from scratch.
This is where a good landscaper comes in.
They can not only design a garden to suit your desires and patch of the earth, but they can also help develop a plan to keep it maintained.
The level of their assistance is also totally up to you.
Maybe you want them to do it all, including the maintenance, or perhaps just the heavy lifting or even just the design and plant suggestions.
From my experience, most people seem to just want a good head start and they are happy to take it from there.
Frank the Roofer lives in West Gosford and owns a busy local trade business.
As well as being time-poor he is also not an experienced gardener and he began with what he described as a 'terrible wasteland of a backyard', he made the decision to employ a landscaper, Next Level Landscaping.
"He designed different areas for me to use for entertainment and relaxation and found plants for me as I had no idea what would work." Frank explained.
Along with a small lawn, magnolia and bamboo plantings, the landscaper has used in an interesting combination to provide privacy and definition between spaces while giving Frank with a beautiful, tidy and low maintenance garden that fits his lifestyle.
"I'm really happy with the result as I did not have a clue what to buy and he has made such a difference to my garden"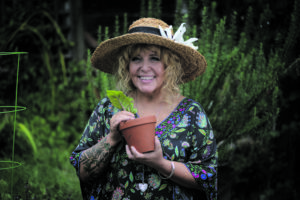 Cheralyn Darcey is a gardening author, community garden coordinator and along with Pete Little, hosts 'At Home with The Gardening Gang' 8 – 10am every Saturday on CoastFM963. She is also co-host of @MostlyAboutPlants a weekly gardening podcast with Vicki White.
Send your gardening questions, events, and news to: gardeningcentralcoast@gmail.com