Local dog owners have created a 'dog library' to turn their affection for canines into something to build a sense of community during the lockdown.
The library hut includes a range of balls, sticks, toys and a water bowl for dogs and their owners to stop off at for a rest.
The 'hut' is located at the Hardys Bay end of the dog walking track and has reportedly attracted a lot of interest.
"It was just an idea I've wanted to do for ages," Treveen Brown said.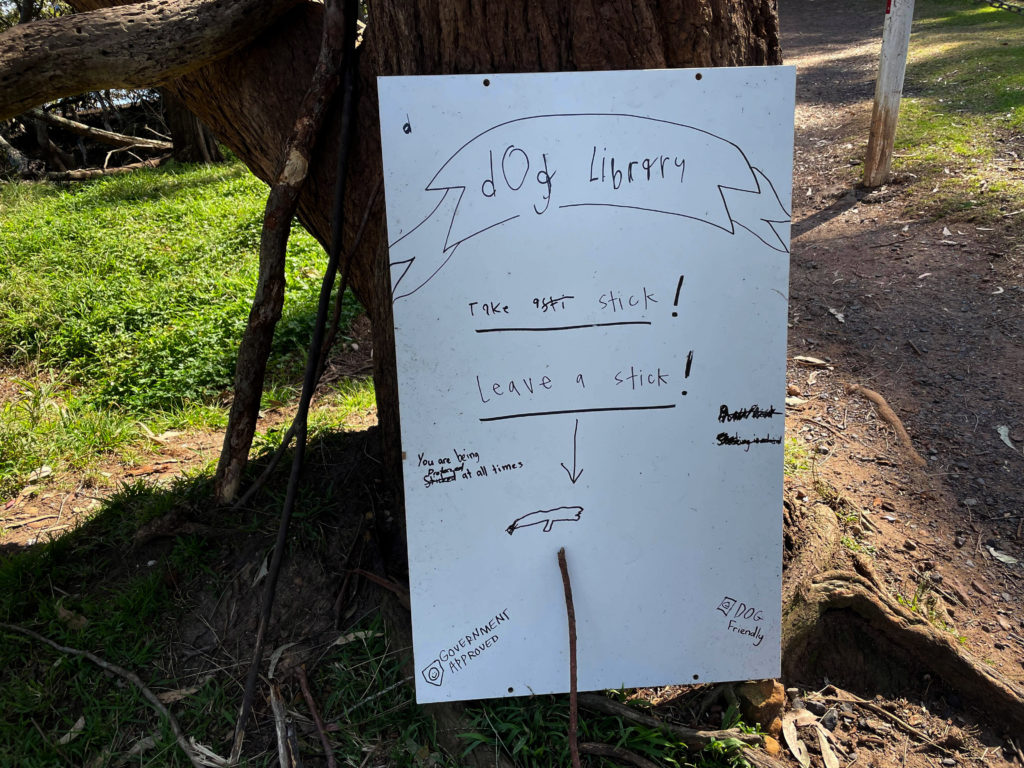 "We are so privileged to live in an area where dogs are welcome.
"I started a water bowl over a year ago so it sort of grew from that.
"We've had so many dogs here recently due to COVID exercising so we went with it.
"A local guy made it and we launched it officially about a week ago.
"We have received some great donations of old balls and some lovely stuffed toys that were no longer needed.
"The idea is people borrow and return or donate what they no longer need but basically it's there for dogs and their people to enjoy.
"There's so much stress out there right now, it's great to be able to do something fun for a change."
It's a project that's brought together the community with Empire Bay's Beach and Bay Vet donating supplies.
At the same time the library was launched, a similar project was developed separately at the other end of the walking track at Pretty Beach.
Maisy Rae