A new community group has formed, Bateau Bay Community Collective, to campaign against a $148M redevelopment which will quadruple the size of Nareen Gardens, an independent living and aged care facility at Bateau Bay.
The plan is to demolish the existing 62 single-storey buildings on the 3.7ha site at 19 Bias Ave, which has 114 independent living units, office and a community centre, and turn it into a facility for more than 400 people.
Uniting NSW-ACT will then build six three- to four-storey unit blocks, containing a total of 192 one-, two- and three-bedroom units.
It also plans to build a four-storey residential aged care facility with 160 beds on the first two levels and a further 40 independent living units on the top two storeys.
In a letter circulating among Bateau Bay residents, co-ordinators of the opposition campaign said neighbours and nearby residents were "horrified".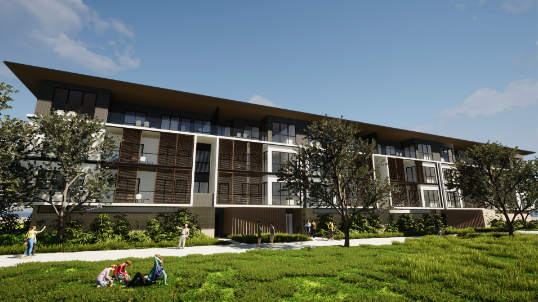 They oppose the project because of the likelihood of noise, pollution, privacy, shadowing, declining house values, standard of living, security and flood lighting all becoming a problem.
"Our quiet Bateau Bay area surrounding Bias, Lakin, Altona streets will also be affected," the circular said.
A spokesperson for Uniting NSW-ACT said the redevelopment would be staggered over four stages with the demolition of 43 units and the construction of 84 units done first.
"Uniting has no plans for construction within the next 12 months and will keep residents and the community updated on our plans and timeframes.
"We will continue to operate business as usual while we consider the timeframe for construction.
"Any potential changes might take place a few years into the future," Uniting said.
Uniting is one of Australia's largest providers of residential aged care in NSW and ACT with about 70 sites.
A Facebook page has opened for residents to share information – Bateau Bay Community Collective (Lakin St Nareen Gardens Development) – and bordering neighbours have come together to financially support a professional objection from a town planning/ consultancy group.
Central Coast Council is accepting submissions to th development application (882/2021) until Thursday, October 28.
Sue Murray