As a yoga teacher, acrobatic professional and performer, Zoe Braithwaite has lost 80 per cent of her income flow through the COVID-19 lockdown but has focused on sharing the benefits of Acroyoga with others through three-day retreats.
Her love of yoga and acrobatics had their beginnings on the monkey bars at school.
"I loved hanging off things and moving my body and I was lucky to have parents who let me pursue whatever I wanted to do," she said.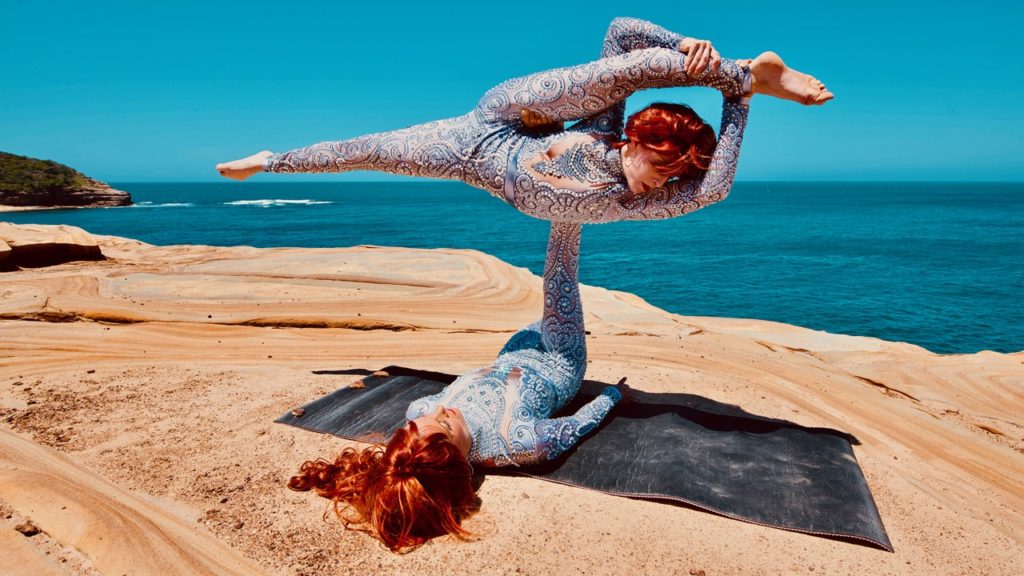 "At 15 I was able to do yoga at high school and fell in love with it.
"With the yoga came something beyond the physicality of movement.
"I have a memory of being aware that I wasn't thinking anymore, and I had a sense of spaciousness in mind as well as relaxation in my body.
"I wanted to share that with other people."
After travelling to India and London to study and improve her skills in yoga and reiki, Braithwaite discovered Acroyoga eight years ago, bringing acrobatics and yoga together.
"It has become my world," she said.
"With technology constantly evolving our attention is constantly being drawn to external distractions and people are yearning to bring their attention back to internal processes; yoga is one way we can do this.
"People can become more connected to who they are."
Following a successful three-day retreat in March, Braithwaite is planning another for September.
"The massive stop COVID has put on the entertainment industry has freed up some time for me to bring retreats back into my schedule," she said.
"The one in March was wonderful and included Acroyoga, massage and dance; it reconnected me with a new sense of purpose."
Details of the September retreat can be found at Acrolife.com.au
See the full video interview of Zoe at our AMPED culture section
CCN