The Bays community has been told by Central Coast Council that sought-after traffic safety measures are in the hands of Transport for NSW and they will need to apply for a grant to assist with rates on their community hall.
Lina Nguyen, representing The Bays Community Group, spoke at the Open Forum during Council's 'virtual' ordinary meeting (broadcast on YouTube) on August 24 about the two issues of traffic safety and council rates for their community hall.
Nguyen said she was speaking on behalf of residents from Horsefield Bay, Phegans Bay and Woy Woy Bay and that "community connection" was at the heart of the two issues she wished to discuss.
She described The Bays' community profile as ageing combined with young families with children including many who like to exercise, walk, run and cycle.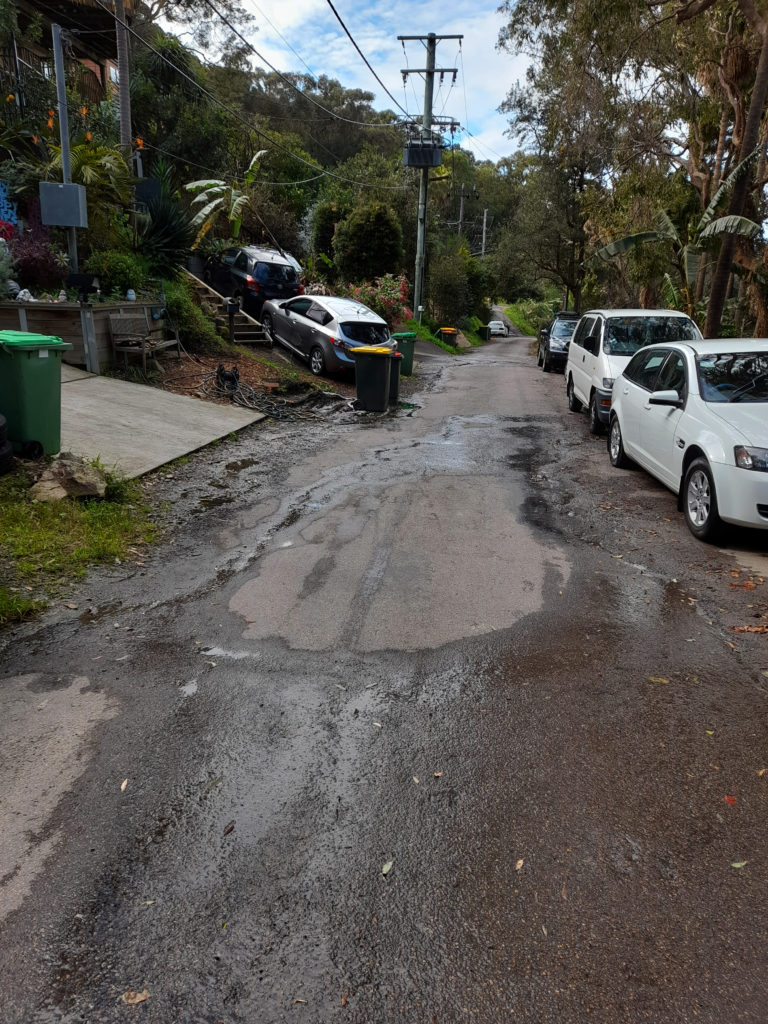 "We share our streets with the local bus and delivery trucks and large vehicles," she said adding the community faced "certain risks we are finding difficult to mitigate alone".
"Our streets are narrow, we have steep and winding hills, blind bends, streets without kerbed gutters and footpaths.
"We are deeply concerned about accidents and injury and residents losing enjoyment of our stunning environment."
She then asked Council for a commitment to work with The Bays community on improving road safety including ways to safely share road with pedestrians, signage and traffic-calming measures.
Infrastructure Services Director at Central Coast Council, Boris Bolgoff, said he had met with community representatives in The Bays area around a year ago to discuss signage and line marking.
Bolgoff said Transport for NSW (TfNSW) had been asked to consider a 40km per hour limit for the precinct but had not received an answer.
"There would need to be some supporting infrastructure, including a kerb build out and line marking."
He said consultation would be held with the community but TfNSW would need to approve the speed limit first.
Nguyen was told there was no budget for the works and no money in the forward plan so the council would need to look for funding sources.
She was told to get in touch with the Infrastructure Services team.
Nguyen said The Bays were joined by community associations of Davistown and Pearl Beach and the three communities were supporting each other in making a request for assistance with council rates on the community halls which were community owned.
She said decades ago a small number of residents had the foresight to buy land for the community hall and had "left an incredible legacy which brings us together and for which we are truly grateful".
The current generation's responsibility, according to Nguyen was to maintain the hall and make sure it continued to be used as a community facility.
The community understood Council's predicament but felt that the 40 per cent rate increase in one year was difficult for the small community group to cover.
"We would like to be heard," she said.
"We volunteer our time and give our hearts to maintain our hall, lockdown means all volunteering measures have stalled but expenses still have to be met," she said, asking for a rebate for the 2021-22 rates and assistance in future financial years to meet ongoing costs.
Administrator Rik Hart said he had empathy but rates had gone up to that extent because of harmonization and that "for many years" Gosford Council had not had "the right sort of rate structure in place".
Chief Financial Officer Natalia Cowley said under the Local Government Act the property that is the community hall does not qualify for rate suspension but could be considered under Council's community support program which provides small amounts of funding or in-kind support up to $5000 per project.
"You are absolutely able to make an application for this financial year and rates subsidies is one of the projects that is supported," Cowley said.
"Rates have to be paid in full at time of making application and you can receive 50 per cent of rates as a rebate."
Hart encouraged the bays Community Group to talk to the Council team.
"It is an interesting situation where people in the community have an asset which is not council-owned."
Central Coast Council was not the only council that's had to face up to such situations but the Local Government Act was clear in regard to all private property.
Jackie Pearson