Students at Woy Woy Public School celebrated NAIDOC Week 2021 with a day of 'fun and engaging learning experiences' in a 'wonderful celebration' of Aboriginal Culture on June 24.
The day started off with a NAIDOC-themed Assembly in which the school's Guliyali Dance troupe performed and were presented with achievement awards.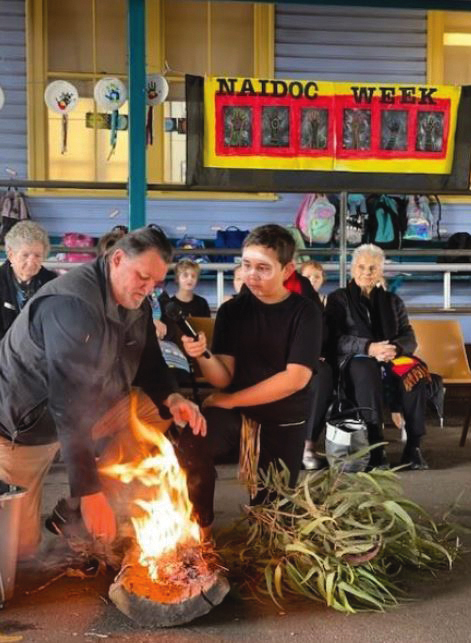 Girri Girra's Cultural Educator, Tim Selwyn, then sang a welcome song and enthralled students with his Smoking Ceremony.
The Mingaletta Aunties were also presented with acknowledgement certificates and thanked for their commitment to Aboriginal Education at the school.
Principals Ona Buckley and Dan Betts said they would like to thank all staff and helpers for their efforts in organising the assembly, performances and activities on offer.
"We would like to re-iterate how proud we are and how privileged we feel to have been able to establish the relationship that we have with our Aunties from Mingaletta," the principals said.
"We are incredibly grateful for everything that they have done and continue to do for us.
"We can't imagine a more authentic and successful community celebration for NAIDOC Week.
"Well done everyone."
Students also participated in a range of activities including Indigenous sports and games, Dreaming Stories in the Bush Tucker Garden, stories, dance and artefacts with Selwyn, and bracelet weaving with the Aunties.
Source:
Newsletter, June 25
Woy Woy Public School