There's been community backlash from this week's A Current Affair article on a Wyoming gym manager that allegedly broke the public health orders.
The ACA crew came from the big smoke to the Central Coast, to interrogate small business owner Rhyss Keane who was fined $1000 last Friday after three people were allegedly found inside the Brooke Avenue premises.
"So one of my coaches from the gym and one of my barbers from the barbershop, they were in the gym. They had gotten here just before our session time started outside and they were in the process of opening a gym, getting the equipment out," said Rhyss Keane.
"I will literally sit outside for 12 hours a day just so they can all get their sessions in."
But reporter Steve Marshall got more than he bargained for – after Rhyss aggressively chased the 'city slicker' off-site.
"They seemed to focus on the fact that I'm running a gym, but I'm running a gym outside within the guidelines."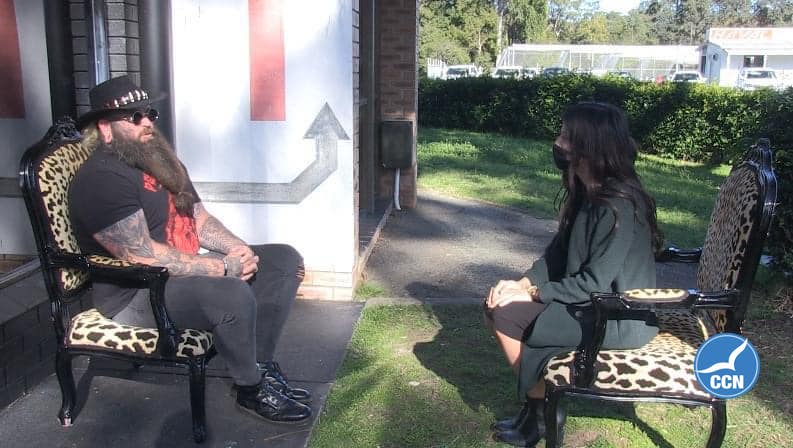 "The reporter was telling me that I'm telling all my members to flout the rules when in a sense, they are completely exempt from wearing masks, so I think that they're trying to make their story seem as appealing as possible."
"They continued to just ask me, antagonizing questions, so I gave them what they wanted."
Many locals have taken to social media questioning why a Sydney film crew needed to carpool with three people (one reporter and two camera operators) to the region to begin with.
Another added, "Rules broken. Fines need applying. The news team carpooled to get to work. Fine them."
ACA then went on to label him as a "pandemic pest'' on national television.
"Luckily for me I have thick skin, but to someone who doesn't necessarily have thick skin this could be a disaster, people take their own lives over this sort of stuff," said Rhyss.
"It's the straight up defamation."
Rhyss has said he will contest the $1000 PIN but if unsuccessful he will cop the fine.
Skaie Hull