More than 50 people turned up to do their bit at the Avoca Beach Community Clean Up held on Sunday, June 6, in honour of World Ocean Day.
Fifty-two people, including 23 children, gave up their Sunday morning to pick up rubbish from the beach and foreshore and help sort it afterwards.
Shayna Doyle of Plastic Free Avoca Beach, which organised the day, said participants collected a staggering 27kg of rubbish in less than an hour.
"The haul included over 130 cigarette butts, 35 bottles and cans, 42 bottle tops, 19 plastic straws and 13 assorted toys and shoes," Doyle said.
"The bulk of the rubbish collected was fragments of soft plastics.
"Of the 27kg, almost 5kg was recyclable, and the rest was disposed of in red landfill bins.
"The support and involvement that we have seen from the community has been amazing.
"The community's youth especially have shown dedication and passion to our objective of reducing single-use plastics and creating a more sustainable future for our community."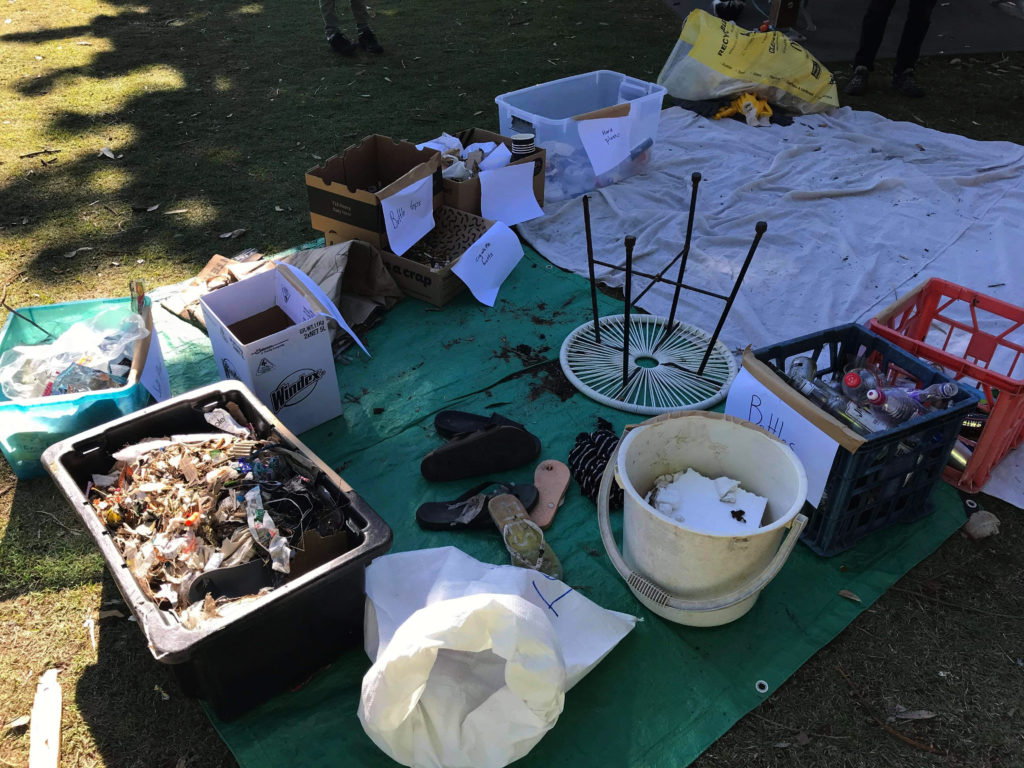 Children were particularly inspired to help clean up the beach, with their main concern being to help the animals living in the ocean.
Matilda Harvey, aged nine, already a veteran of three Avoca Beach clean ups said she felt annoyed with the people who litter on the beach.
"Turtles are my favourite animals and sometimes they eat styrofoam and die," she said.
Asha Harris, aged seven, said she loved going to the beach and helping clean up.
"It makes me happy when we can help the animals that live in the ocean," she said.
"It's sad to see so much rubbish when there are bins just there."
And four-year-old Ellie Youssef put it the most succinctly.
"I liked that I helped to save the animals," she said.
All rubbish collected during the clean up was carefully sorted, counted and weighed before being disposed of.
"It's important to weigh the rubbish we collect and sort it into categories," Janet Aitchison, of Plastic Free Avoca Beach, said.
"This allows us to contribute data to the Australian Marine Debris Database which researchers use to understand where the marine debris comes from, and hopefully stop it at source."
Plastic Free Avoca Beach thanked all volunteers, OCCI (Ocean & Coastal Care Initiatives), Avoca Beach Surf Life Saving Club, Avoca Beach Public School and Like Minds Avoca for supporting the clean up.
The community group was established in late 2019 and aims to support the local community in reducing single-use plastics.
Source:
Media release, Jun 9
Plastic Free Avoca Beach