The Morrison Government's Budget for 2021/22 was a hodgepodge of announcements and lacked a coherent plan to rebuild Australia, says Federal Member for Shortland, Pat Conroy.
"Disappointingly, there was no funding announced for projects in the Shortland electorate," he said.
"Despite all of their announcements, this Budget cuts infrastructure spending by $3.3B.
"The Government forecasts that wages will fall over the next few years despite them racking up one trillion dollars in debt and the huge boom in iron ore prices.
"There are some positive investments in mental health, establishing mRNA vaccine capabilities, and removing the superannuation threshold, but some of the Government's major announcements won't help enough people quickly enough.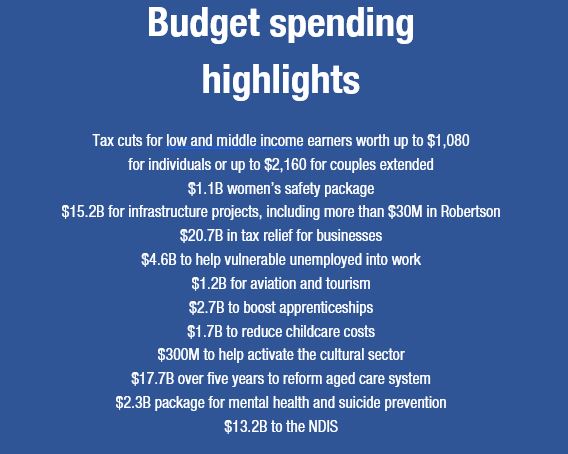 "The childcare reforms won't come into effect until July next year and will help 250,000 families.
"This compares to the more than one million families who would benefit under Labor's Cheaper Child Care Plan announced last year.
"They haven't done enough to address the housing affordability crisis which is a huge issue in our region.
"Their Family Home Guarantee will only help 2,500 single parent families per year – a drop in the ocean when you consider there are around one million single parent families nationwide.
"It also excludes so many other people who are struggling like people escaping domestic violence and women aged over 55 who are the fastest growing group of homeless Australians.
"On the other hand, Labor's Housing Australia Future Fund will invest $10B in building new social and affordable housing as well as transitional and crisis accommodation.
"Also, the Government's aged care funding doesn't go far enough.
"They have refused to commit to funding all of the Aged Care Royal Commission recommendations.
"There's nothing in this that guarantees increased wages for nurses and carers or locks in staff ratios, and there's nothing to stop the Maserati driving millionaires behind some privately own aged care facilities from pocketing this money.
"This Budget is a missed opportunity and there's not enough to show for the huge debt and deficit in which it will result."
Source:
Media statement, May 14
Federal Member for Shortland, Pat Conroy