Musical Director and composer Yantra de Vilder of Avoca Beach will perform in the closing concert of her Pianos for the People installation in Darling Square on Sunday, April 18.
The 6.30pm concert will include a piano performance from de Vilder, the Ephemera Choir, Andrew Wilkie, Morgan Haseldon, Jessica Arlo Irish, Blair Greenberg and Yue Wang and Faye Hung, who will perform traditional Chinese opera.
A grant from CreateNSW, allowed a free-to-play piano to be placed in Darling Square between 9am and 10pm.
The piano has been decorated with watercolour drawings to represent the natural landscape present before the city was built.
This installation is part of de Vilder's larger Pianos for the People project, which she started in her home.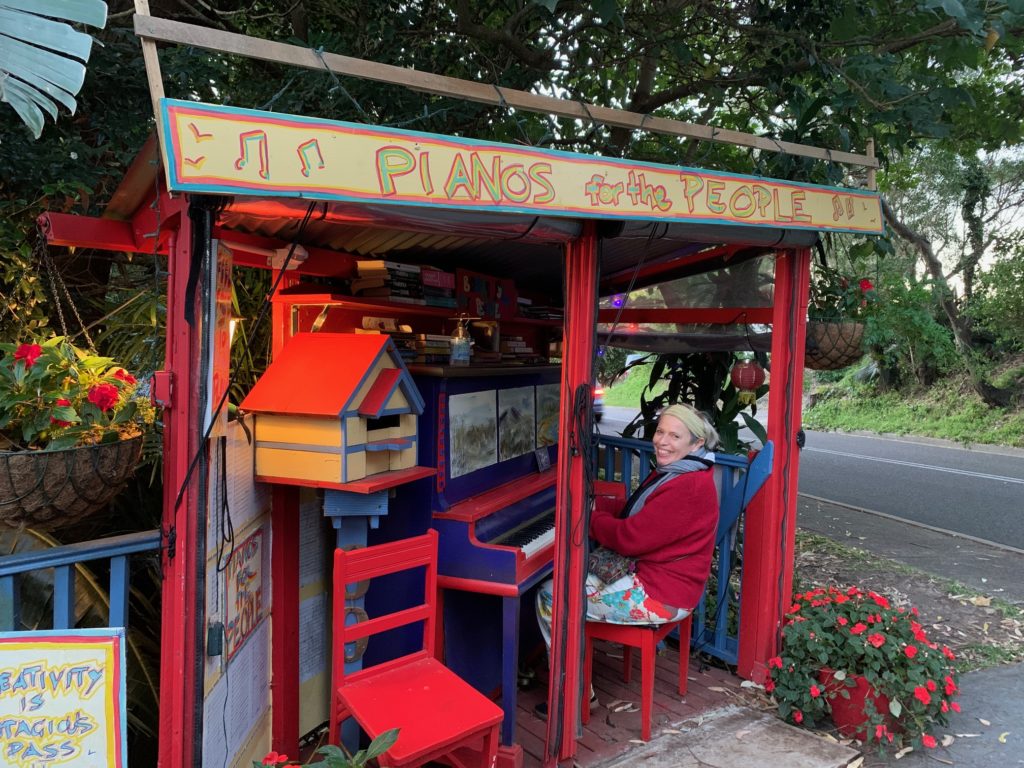 "There is a piano at the top of my driveway in Avoca for anyone to play," she said.
"It is all about music recycling.
"There are a lot of old pianos sitting neglected in lounge rooms; people just don't want them anymore.
"One hundred years ago, nearly every family had a piano in their household, so there are a lot of them which are still really fine to play."
She hopes to continue the installation in Darling Square but also install more in other places across NSW.
"Music should be free for the people," she said.
"It is a healing balm in these troubled times; we need it.
"There are people suffering (who have) their backs against the wall financially, so our job as musicians is to lift their spirits.
"I believe very strongly that music should be free and people should have an instrument to play."
5 lands Walk
The next Pianos for the People session will be at the 5 Lands Walk event on June 26.
"I am also the Artistic Director and Music Director for the opening ceremony, so I will be playing the piano that I am installing down there with my 20-piece choir and 10-piece music ensemble at the opening ceremony," de Vilder said.
The 5 Lands Walk opening ceremony will be held the day before on June 25 at 5pm at Avoca Beach.
Jacinta Counihan
Footnote: Yantra is looking for places to host freestanding public pianos – contact her via her social media page here.