SURF LIFE SAVING –
Central Coast Surf Life Saving has selected their 2021 Representative team to face off against the other regions of NSW in the Interbranch Championships, to be held at Shelly Beach in late March.
The team comprises forty athletes, from Under 12's up to Opens, who come from 10 different surf lifesaving clubs from around the Central Coast and with varying levels of experience competing in this annual fixture.
Nonetheless, each were chosen due to excellence in surf skills and performances over the many surf sports competitions so far this season on the Coast.
"This season, we have chosen a team which is well balanced with experience along with some rising stars, creating a very competitive team," said Manager of Representative Teams, Chris Jones.
In captaincy, Opens' competitors, Ella Beere from Avoca and Hayden Smith from Terrigal will both bring many years of experience in surf lifesaving to their team.
"It's an honour and a privilege to have been selected for this year's Central Coast Interbranch team, a.k.a. the Sand Crabs," said Beere.
"We have always had a special culture and it will be rewarding to get to lead such a talented and energetic group of young athletes."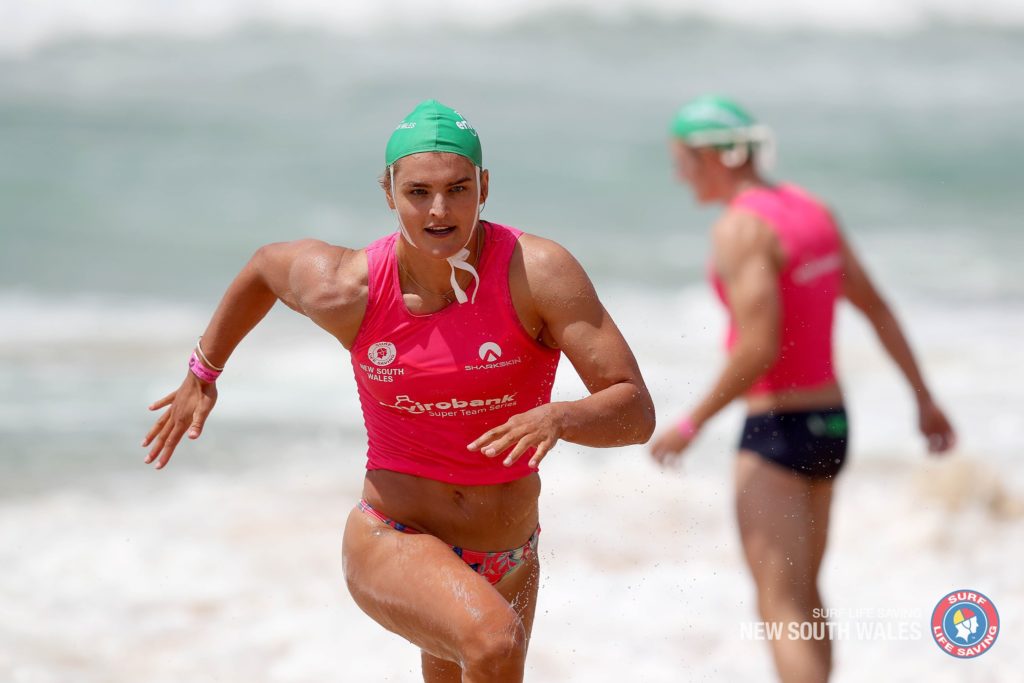 Smith also commented on the honour of representing his home after 32 years as a lifesaver.
"To be a captain for the team is a huge honour and I'm looking forward to giving my best efforts not only in the competition but in my leadership of the team."
In the Under 14's, Bree Josling of Avoca and Jacob Falconner of Ocean Beach will represent the junior divisions as captains and both commented on what they hope to bring to the role.
"Being provided the opportunity to encourage and mentor our younger athletes is an amazing opportunity," said Bree.
"I am looking forward to giving 100% and encouraging my teammates to do their very best and have a ton of fun!"
Jacob also took note of the importance of mentorship in his role as captain and of his excitement ahead of March.
"The weekend of competition will be intense but I'm looking forward to it and excited to be competing on Coast sand at Shelly Beach.
"It will be a top way to end a very different surf season."
Coming from Wamberal is Matilda Lisle in the Under 13's, who is looking forward to competing in the water events for her second year in a row.
As well as this, the Sand Crabs will seek to be strong in the team events with Wamberal Under 15's Noah Nakagawa making his third appearance at the Interbranch and setting his sights on the Taplin relay.
Also in the Under 15's, Killcare's third time competitor, Lilly Hofer will compete with Umina's fourth timer, Davara Marshall, both of whom look to the Sand Crabs as a great opportunity to form friendships across the many surf lifesaving clubs on the Coast.
With this in mind, both girls prioritise the team events, with Lily seeking to do well in her favourite event, the Taplin relay, where Davara is putting special focus on the board rescue relay.
Alongisde these two will be second time rep team member, Lizzy Sheerer of Shelly Beach, who will seek to add to her State medal collection which she launched in last year's Interbranch, as well as in the individual NSW State finals where she earned third place in the board race.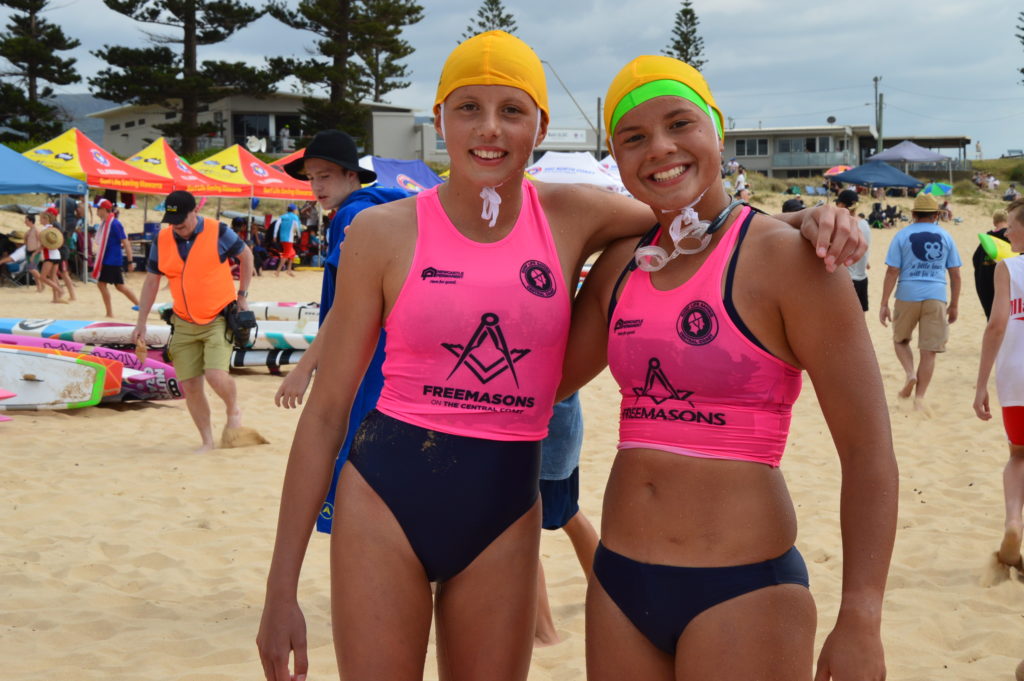 Avoca Beach SLSC have contributed 10 athletes to the team, including Byron Benson, who joins the team for the fourth year running in the Under 15's and will have his father, Damian Benson, leading him in the position of Head Coach.
This is Damian's ninth time coaching the Interbranch team, but after taking a few years out of the position and now returning, this is his first time coaching Bryon.
In the Under 14's, Interbranch third-timer, Emma Duggan from North Avoca is excited to yet again race with her team, particularly in the form of the board rescue relay.
Avoca's Mia Cracknell in the Youth division is also looking forward to the team events for her fifth outing with the Central Coast side.
From Shelly Beach comes Bryan Gaha, who has dominated in the Under 19's age group this season and will now step up to compete in the Opens.
Alongside Gaha in the Opens division is Killcare's Luke Hayter, preparing for his third Interbranch wearing the Central Coast cap.
His special focus is the flags run, which he knows from experience to be highly competitive every year.
Holding a special focus on the teams sprints is Opens competitor from Terrigal, Erin Hamilton, who after four previous years with the side knows all about the importance of creating team spirit and culture behind success.
Below Erin in the Youth division is her fellow from Terrigal, Ryan Green, who is looking forward to the opportunity to evaluate himself against the best competitors in the state (and enjoy everyone's company!).
As well as showing years of experience, the team includes some new rising stars eager for their success at the regional level to lead into further success in the State competition.
In the Under 12's, three Avoca newcomers are Ciara Williams, Joel Washington and Will Tebb, all of whom are excited to make new friends within the Central Coast wide team and do their best for their home region.
Chelsea Barry of the Lakes, North Entrance's Bodi Bone and Shelly Beach's Tahlia Goy will each make their Interbranch debuts alongside them in the Under 12's.
From Umina in the Under 14's comes Hannah Stevenson and Cashar Darwin, both competing in the Interbranch for the first time and looking forward to the chance for a higher level of competition and to make new friendships among the team.
In the Under 13's, Ronnie Jordan from Umina is excited for his second chance to compete for the Central Coast, particularly in the board rescue and ironman events.
Meanwhile, his Umina Under 13 fellow, Sophia Grey, looks forward to her first opportunity to compete at the Interbranch after enjoying previous years as a spectator for the competition.
Two newcomers will arrive in the Youth division from Terrigal, these being Nick Green and Jack Baker, both of whom are excited to get in the water and give it a good crack.
Their Terrigal fellow, Kye Green, will join them in the Youth's for his second stint and is excited to get racing with his best mates.
The oldest athlete in the team also comes from Terrigal, this being Hayden Smith, who will be competing for his first time for the Central Coast at 40 years of age.
For Smith, the primary importance is spending time with his team and encouraging everyone to give their best.
For Assistant Beach Coach, David Smith of Shelly Beach, the Interbranch represents a great opportunity to showcase both the talent of the Central Coast region surf lifesaving clubs and the quality of his home club who will host the event.
"Shelly Beach has had a tremendous season in competition this season and this has been rewarded with five participants included in the squad, the largest number in memory.
"We've had a brief training session where our sand team showed great promise.
"Last year, the interbranch squad gained a record number of points in the sand events and we believe this team is up to the task of keeping up the trend."
With the Interbranch scheduled for March 27-28, the team have added one more training session a week to their already busy surf club schedules, which they will use to concentrate on developing their co-ordination in the team events.
The first of these was on Saturday, February 20, at Shelly Beach.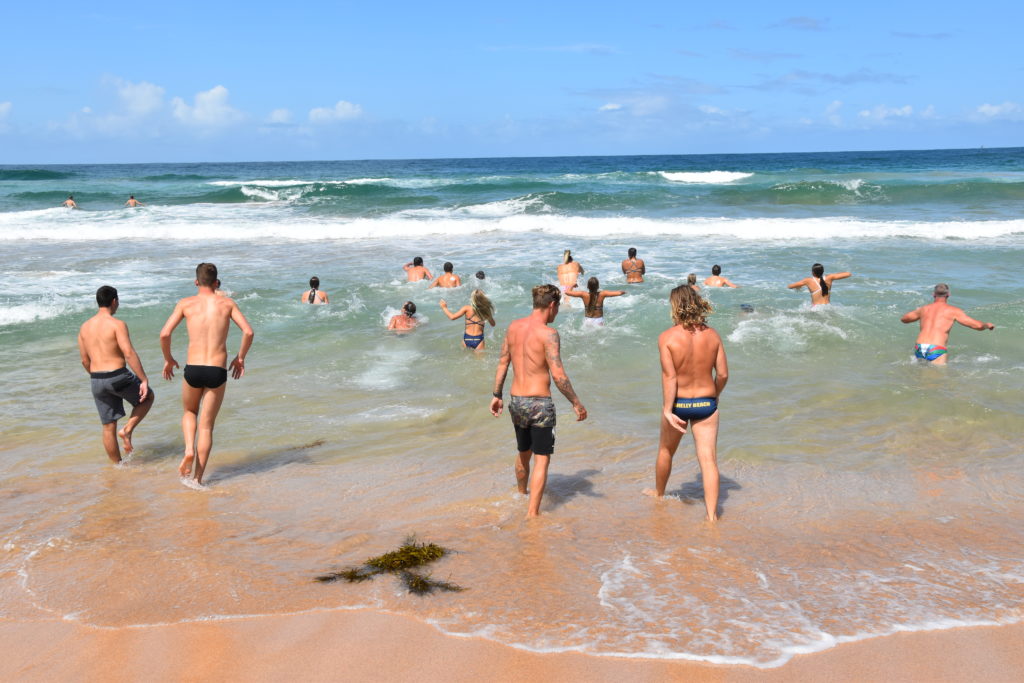 With one month to go before the Interbranch begins, the team will have ample time to come together, develop their skills and make the most of their enjoyment of surf lifesaving sports.
Source:
Media releases, Feb 15-22 February
Surf Life Saving Central Coast
Haakon Barry