On Saturday, 30 January, Mingara Athletics Club hosted a NSW State Interclub Track and Field day with competition coming from some of the best athletes in the state, country, and even the world. The Interclub was a chance for all athletes to compete at their chosen events officially and attempt to earn times and distances to qualify for future national and international athletics championships. The athletes from Mingara were often among the highest achievers, with six of them winning events, eight new club records being set and many others scoring competitively.
The day's big story was Harvard University Economics student, Alexander Kolesnikoff setting a new state record in the Shot Put with 19.51m, a shot that has earned him the national lead ahead Australian record holder Damien Birkinhead, as well as a new Australian All-time placement of seventh. In second place behind him was Mingara's George Wells, who shot a mighty 17.67m.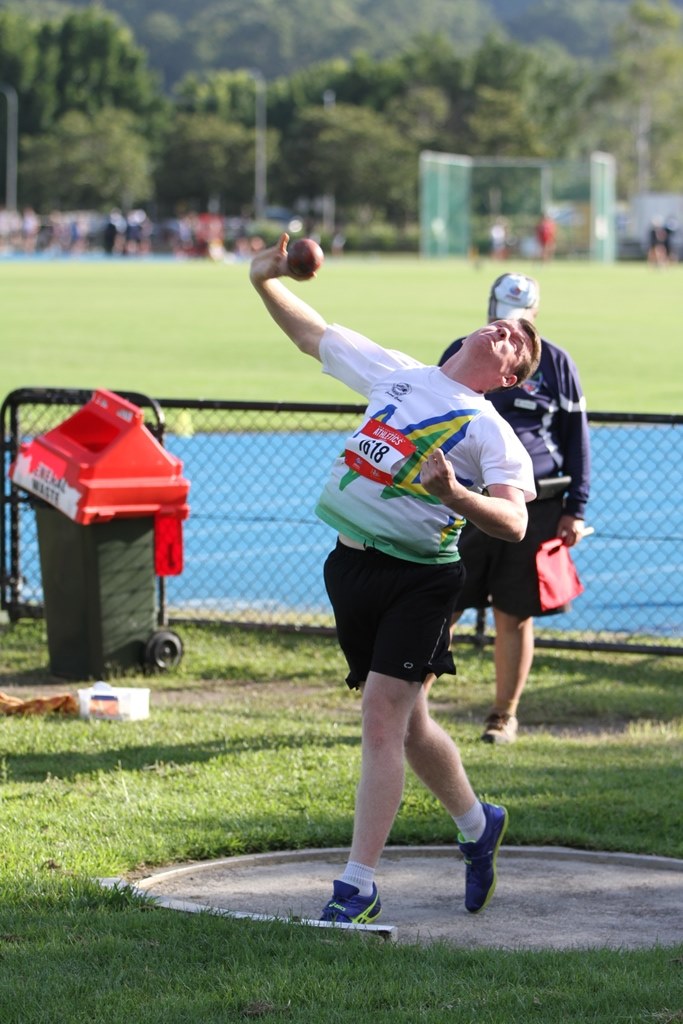 However, the 15 years young thrower was able to get himself Division One gold before this with his 59.10m Discuss throw. In both the Shot Put and Discuss, George also earned himself two new club records with Mingara Athletics.
The sprints were by far the most hotly contested events on the day, with nine heats in the Women's 100m and 200m Opens, and ten heats in that of the Men's sprints. Bronte Carrol and Kelly McAndrew did Mingara proud in Heat One, finishing overall with the second and third fastest times of 11.89 and 11.93 seconds, but it was Campbelltown Athletics Club's Monique Quirk who took out first place with 11.51. In the Men's, Matthew Windsor was fastest for Mingara, finishing at 11.29, ahead of Benjamin Denham with 11.47, both running in Heat Four. In first place, a nail-biting finish between Camden Athletics Club's Joshua Azzopardi and Campbelltown's Anas Abu Ganaba was considered a draw, with both runners finishing at 10.58.
The Men's 800m was another close affair, with less than a second between first and second, as well as second and third. Mingara's Jakob Madden ran 1:55.14, squeezed in between Sydney University's Joseph Ryan in first place with 1:54.17 and Kembla Joggers' James Healey in third place with 1:55.74. In the previous Women's 800m, Macquarie Hunter's Sarah Pickering won gold with 2:10.52, with Mingara's record holder Ashley Pernecker finishing in seventh with 2:24.51.
In Heat One of the Women's 200m, Mingara again showed its strength, placing third and fourth overall through Bronte Carroll with 23.91 and Kelly McAndrew with 24.22. Matthew Winsor again performed best for Mingara in the Men's, running 22.26 in Heat Three.
Mingara's 14 year old, Sienna Pitcher won the Women's 1500m Race Walk Opens with an impressive 7:10.38, flying ahead of second place Grace Beck of Asics Wests Athletics Club by 10 seconds. The opposite occurred for Migara's Tyler Jones in the Men's 3000m Race Walk, who at one point was leading Westlakes Athletics Club's Carl Gibbons before falling into second place behind him by 29 seconds with a strong finish of 12:31.95.
In third and fourth placed his Mingara fellows Jack McGinniskin and Dylan Richardson with times of 13:03.71 and 13:19.01.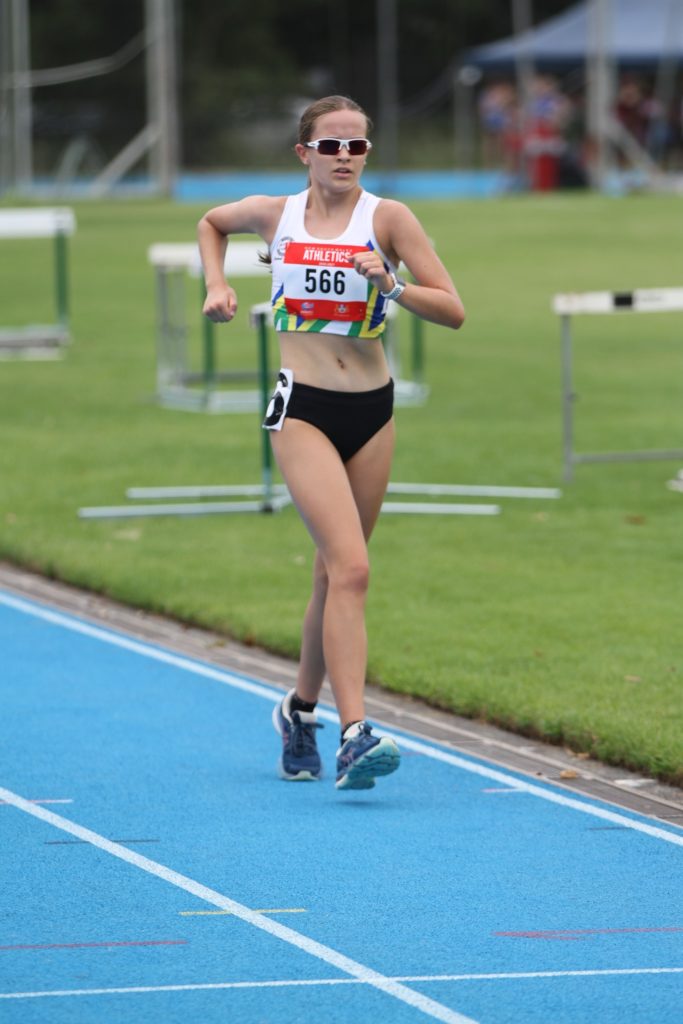 Imogen Breslin of Mingara earned herself first place in the Women's 100m Hurdles 84cm with 13.65 seconds, just missing out on her personal best but nonetheless setting a new club record. Afterwards, Paul Carr did the Masters proud when racing against the youth in the Men's 100m Hurdles 84cm with a time of 20.47.
The Men's High Jump was a very competitive match-up, with the Australian-based Italian, Marco Fassinotti winning with a jump of 2.15m. In the Women's High Jump, Rosie Tozer equalled her personal best of 1.82m, a height expected to be the World U20 championships qualifier, with Mingara's Hayley Corderoy not far behind with 1.50m.
Later was the Women's 400m Opens, wherein Mingara's Kelly McAndrew placed first with a personal best of 55.84 seconds, after already earning a personal best of 24.22 in the 200m and also competing in the 100m. This achievement in the 400m also earned Kelly a new club record with Mingara.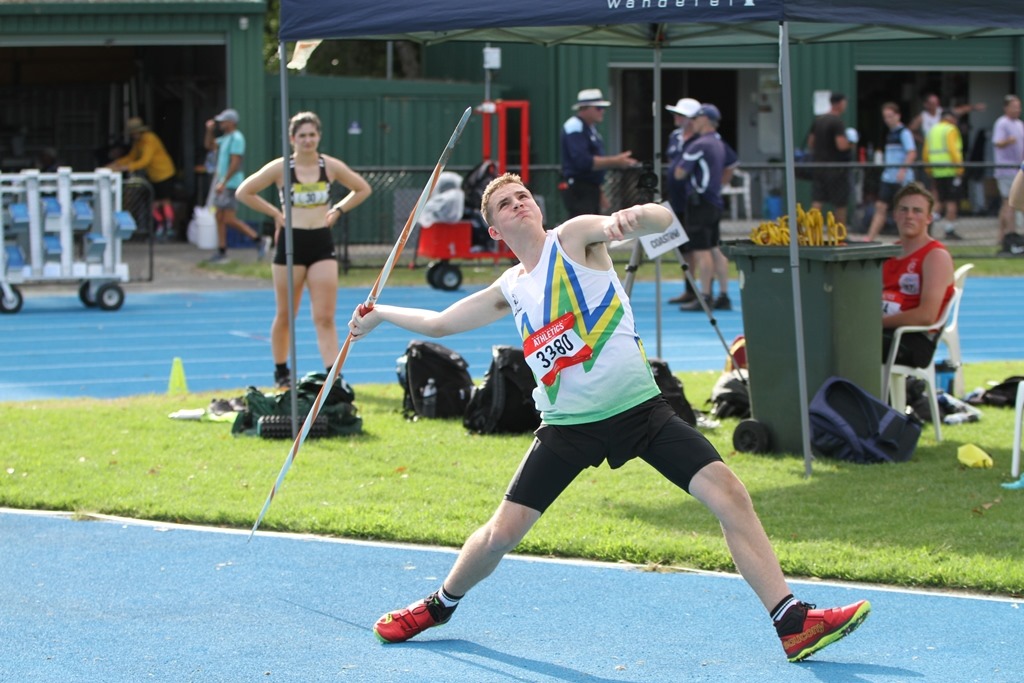 There were more club records earned this day in the Masters, with Margaret Beardslee's Women's 60-64 years record of 3:18.23 in the 800m, Lynne Cowell's 17.82 seconds in the 100m to take the Women's 60-64 record, and Michael Randall setting a new Men's 65-69 400m record with a time of 1:13.81.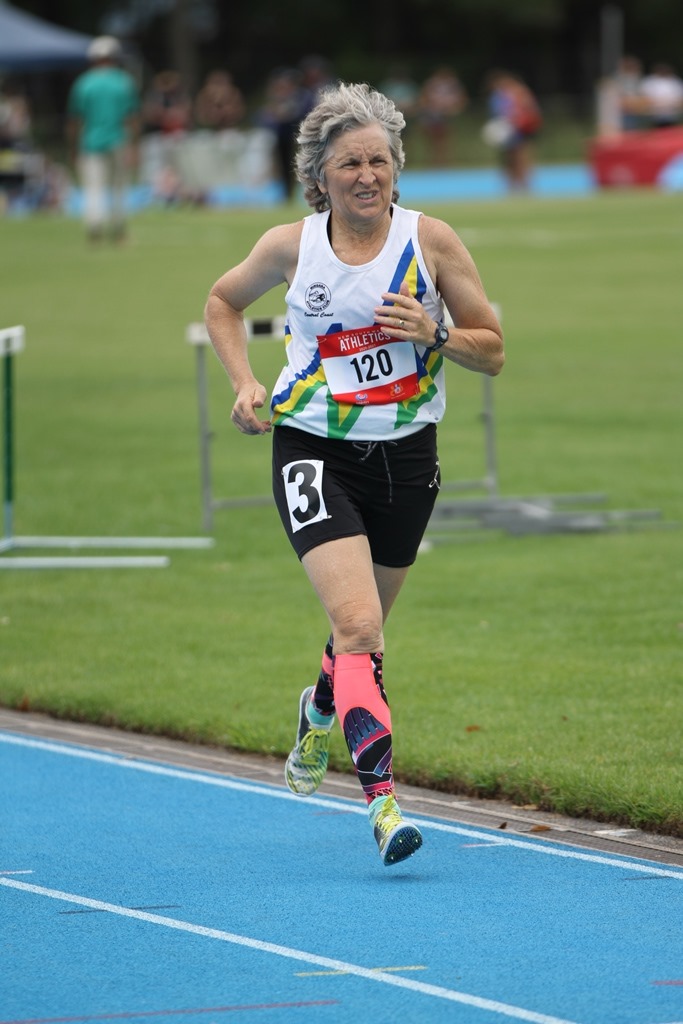 A full list of results can be found at NSW Athletics' website.
Haakon Barry